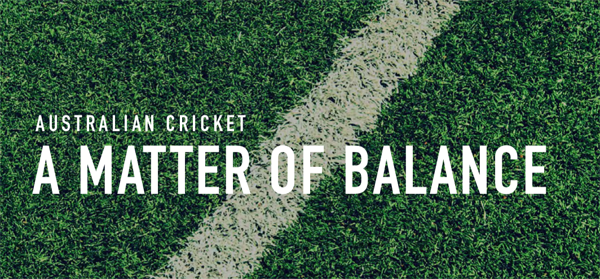 Note: This article was written and published before major improvements were made in late 2018 to Metuf – the name given to the collection of mental skills that we use with our sporting and non-sporting clients. Due to this, the 5th paragraph mentions Commitment, Confidence, Communication, Concentration, Creativity and Consistency. In the latest version of Metuf, these have been replaced by Motivation, Emotions, Thoughts, Unity and Focus. For more information about Metuf please visit The Metuf Online homepage.
Anyone who has had the opportunity to read the previous edition of the Mental Toughness Digest would have been introduced to the story of Thomas, the young fisherman. The interesting part of Thomas' story from a Mental Toughness perspective was that despite him not catching any fish for 14 days straight he maintained motivation for the sport due to his focus on and enjoyment of the process. Reading this got me thinking about how this story of an individual would relate on a bigger scale to either a sporting team/organisation or even for an individual sports athlete training within their camp. It's my belief this is where one of the biggest buzzwords in sports at the moment comes into the discussion – 'culture'.
The idea of culture has been spoken about extensively recently due to the ball tampering saga that came over the Australian Cricket Team during their recent tour of South Africa. After the dust had settled and the individuals who were responsible for the act were handed down their punishments, a lot of questions were still being asked about how a group of highly regarded / paid professional athletes could have ended up in a predicament such as this?
What was going through their minds and through the locker room that led them to making such a decision? The talk switched from individual motivations to team culture and the importance of this mental element within the fabric of sport was, and potentially still is, being debated in social and professional sporting circles. Before I go on I wish to acknowledge that not every Australian cricketer was involved in the act of ball tampering and their names should not be smeared as a result. However, every Australian cricket player, coach, official and any other support staff has a role within and a responsibility to the culture within the team.
Culture is the collective mentality and values of a particular organisation and group of people.
It is something that can be inherited from those who were previously members of the said organisation but can also be quite fluid as some individuals depart and new individuals join. The right culture should never be "assumed". A culture of sorts will always exist when a group of people come together and form a team whether they're active in creating it in their preferred way or by letting it happen naturally. I'm of the opinion that it is something that should be named openly among everyone and worked on actively so each individual associated with the organisation can have a sense of ownership and pride over what they have created. Not only this but a strong and positive sense of culture also gives the organisation an identity; provides a guiding light to the individuals that can both be used as a motivator as well as creating a sense of accountability for everyone's individual actions; can promote the wellbeing of an individual as they can feel accepted and belong; and, maybe the biggest thing of all, gives everyone the chance to develop a strong sense of each of Other Cs of Mental Toughness (Commitment, Confidence, Communication, Concentration, Creativity and Consistency).
If you are a leader of a team, or even a member of one, I hope as you read through the list of consequences that come from creating the right culture it gets you thinking about your organisation and what you can be doing to create an environment where all of this is possible. If this is the case, then my recommendation is that you waste no time in creating a situation where people can begin to contribute to a discussion and the shared values of the organisation can be formalised. From our perspective, one of the key things that should be kept in mind and included within the process is that we can only control our efforts and therefore the culture and pursuits of the organisation should focus on giving people the opportunity to achieve consistent and high quality effort, rather than having an obsession with results. People often talk about a "winning culture" within a team but for us, if this idea of "winning" is only focusing on the results you attain then you leave yourself and your organisation vulnerable when things are not going to plan, something it's fair to say occurred for those individuals within the Australian Cricket Team. The team can have goals that strive towards certain achievements but along the way the true reward and meaning comes from how the team and individuals within it worked towards their achievements, not what was reached at the end of the road. Think about Thomas and his fishing endeavours.
A big part of our role when we work with an organisation is helping them to create discussion and opportunities that drive the ideas of culture for themselves. Every organisation is different and if you wish to discuss how you can achieve the right things for culture within your organisation then we would love to hear from you.
This article was written several months before a review into the culture of Australian cricket was released. The full review can be viewed or downloaded below in PDF format.