I like my history, I always have. This, despite the fact that one of the major aspects of the model we use – Metuf – centres around the importance of focusing as much as possible on the present moment – and therefore less on the past and the future. One of the most interesting modules that I did during my psychology undergraduate degree at The University of Leeds in the late 90s was 'The History of Psychotherapy' which led to a natural interest in History of Sports Psychology.
My old mate Tom and I would often go for a bacon and avocado baguette after lectures and chat about various 'psychological methods' that they used to use in the 'old days' – such as frontal lobotomies and electrocuting people!
Yet despite all this, our History of Psychotherapy course didn't cover sports psychology at all.
The Pioneers of Sports Psychology
The real origins of sports psychology had very little to do with traditional psychotherapy. In the early days, sports psychology was almost entirely about performance enhancement and building on existing strengths.
The real start of sport psychology as a specialisation was almost exactly 100 years ago. In 1921 baseball player Babe Ruth was tested at Columbia University in order to try and find out what made him so good – and so much better than the rest of the hitters at that time. A few years later, psychologist Walter Miles conducted a number of studies that focused entirely on how to optimise the performance of American football players and coaches whilst they were training and competing.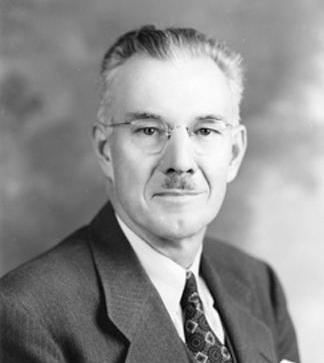 But it was Coleman Griffith (right) who really put sports psychology on the map with two classic publications in the 1920s; must reads for anyone interested in History of Sports Psychology.
The Psychology of Coaching
In 1928 the Psychology of Athletics was published and two years later Griffith wrote The Psychology of Coaching. Therefore and for good reason, he's regarded as the father of modern sports psychology (at least as far as North America is concerned). I actually own a first edition of the 'Psychology of Coaching: a Study of Coaching Methods From the Point of Psychology' after stumbling across a copy in an antique store about 10 years ago and it is, in part, one of the reasons why I am so passionate about helping coaches to become better at coaching the mental aspects of their sports.
For coaches reading this looking to take the first (or next) step to become a better mental coach then complete the Mental Toughness Questionnaire for Coaches here.
It should be noted that a close look at the History of Sports Psychology shows very little interest in exercise psychology. From their point of view, their population of interest were already very active and any 'advice' pertaining to their physical training should come from experts in other fields.
'Exercise' Psychology Wants In
All this changed between 1930 and 1960 when exercise and physical activity were formally added to the definition of sport psychology – hence the more common modern description of 'sport and exercise psychology'.
With the benefit of hindsight, I believe that this was the first collective error of the profession. Quite simply, a sedentary middle-aged couple who really would benefit from incorporating some walking into their weekly routine and a teenage basketballer who struggles with too much nervous energy before a game are simply too different to be best assisted by the same type of specialist – in my opinion.
At least here in Australia, I can immediately think of at least two professions that might be better off assisting the sedentary middle-aged couple – health psychologists and exercise physiologists.
Yet give my colleagues and me at Condor Performance a teenage basketballer who struggles with too much nervous energy before a game and we are in our element. It was we do, it's what we're best at.
The Importance of The Right Labels
If I had a time machine at least one of my trips would be to go back to Rome, (Italy) in 1965 and campaign hard at The First World Congress of Sport Psychology that our profession should be relabelled 'sport and performance psychology' and the experts within to be referred to as 'sport and performance psychologists' from that point forward.
Given the timing – it would also be tempting to hang around for a year and see if I could catch a few matches at the 1966 Football World Cup too! Oh to be able to have watched live some of the incredible saves made by Gordan Banks!
I understand the arguments from some quarters that sport is a type of performance so semantically the best label for the profession would actually be 'performance psychology' of which sport psychology would just be a subcomponent – and golf psychology or tennis psychology (for example) would be further subcomponents and specialisations.
But the very 'sporty' origins of sports psychology and the dominance of consulting within the sporting sector by modern performance psychologists would have me voting for the "locking in" of the terms 'sport and performance psychology' and 'sport and performance psychologists'. Maybe one day we'll be referring to the History of Performance Psychology rather than the History of Sports Psychology.
Recent History
Between about 1970 to early 2000s, the professional enjoyed increasing recognition and growth across most of the developed world. In Australia, this saw an all-time high of four Masters program in 'Sport and Exercise Psychology' nicely spread across the country by the time Sydney was hosting the Olympic Games in the year 2000.
In fact, such were the impressive per capita options for budding sports psychologists in Australia at that time that it was regarded as one of the best places to covert a standard psychology degree into a vocation. For this very reason, I applied for a place on the Masters of Psychology (Sport and Exercise) at the University of Western Sydney intake of 2004 and was thrilled upon being accepted – despite it meaning I'd need to move halfway across the world.
Little did I know at the time that I would be joining the very last group to ever complete that particular program and the decline was about to start.
Did you know that our own Michelle Pain was one of the early pioneers of sports psychology in Australia?
The Decline
Today, in 2019 there is only one final Sports Psychology masters program remaining in Australia (at the University of Queensland) and so it begs the question 'what happened?' and more importantly 'what can we learn from the decline'?
As I have already implied the first 'dropped ball' was spreading our expertise too thinly by trying to bring exercise and physical activity into the fold. Of course, the very fact that there is thirty to forty times more sedentary folk out there than competitive athletes has resulted in confusion, distraction and a backwards step towards us being regarded as the ultimate 'go-to' experts in the psychology of sport and performance.
Unique to Australia (I think) but a lesson that anyone interested in the 'politics of professions' would benefit from knowing is what happened in 2006. Medicare introduced a two-tier system, which essentially regarded the work of endorsed clinical psychologists as being more valuable to the system than all other psychologists. In other words, the out-of-pocket costs to see a clinical psychologist became significantly less compared with all other psychologist types – for example, sports psychologists, performance psychologists and organisational psychologists.
With the gap between the cost of living compared and salaries in Australia at an all-time high then, of course, this legislation resulted in an explosion of applicants for clinical psychology masters to the detriment of all the other specialisations.
The Recent Wellbeing Movement
I for one am glad that in recent years sports psychology has started to really embrace the importance of mental health and wellbeing both in terms of athletic performance and general life satisfaction. But I think we need to be very, very careful that it doesn't become the final nail in the coffin for the profession.
The risk of the recent wellbeing movement is that sport psychology might lose its performance enhancement origins. These include mental skills training and coaching psychology.
In 50 years from now – if the profession still exists – what will the answers to these questions be? For example, 'what do sports psychologists do?' and 'what are sports psychologists better at when compared with others'?
Will the answers be …
'we mainly help athletes with mental health and wellbeing challenges and the odd bit of mental skills training when required' or will it be
'we mainly help sporting and non-sporting performers to improve in their chosen sport or performance area and introduce mental health interventions for non-critical issues if and when required'
What if the psychological issues of athletes present as very serious? Is it not better if they work with psychologists that are more experienced in this area?
I'd like to ask Coleman Griffith which he'd prefer 150 years after his efforts put sport psychology on the map. I suspect he'd pick the second one in a heartbeat.
Pity I don't have that time machine!
Is It Possible For Us To Bounce Back?
Will we learn from our mistakes and bounce back? Can we learn from the History of Sports Psychology to improve the future of the profession? This sports psychologist thinks it's possible. However, only with some major structural changes. And that, my friends, will be the topic of a later blog post; Sports Psychology – Looking To The Future.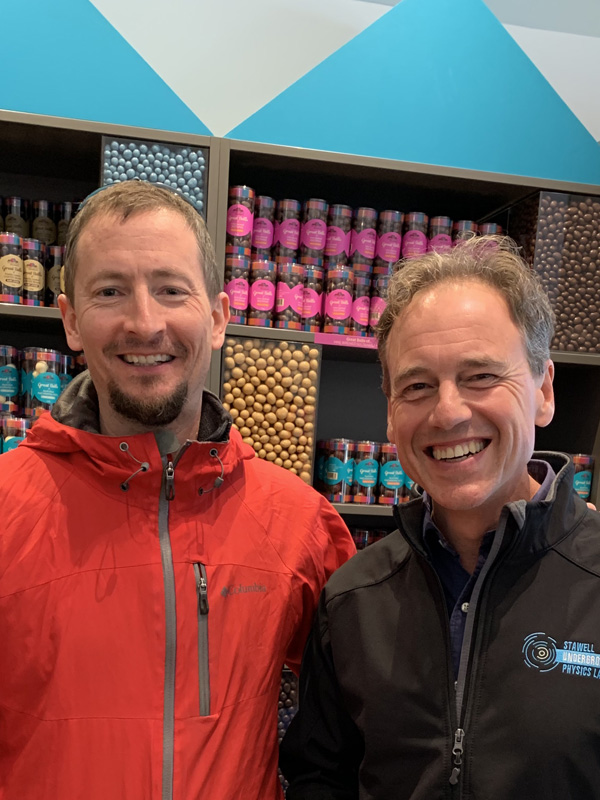 Have I missed out any major aspects of the History of Sports Psychology? If so, please add them to the comments section below and I shall try and add them to this post when reviewing it later this year.