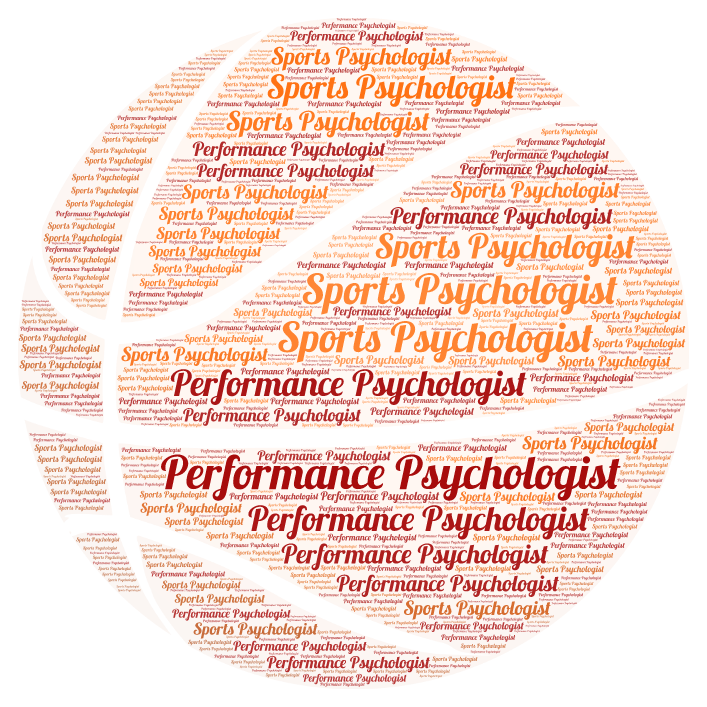 Without giving away too many secrets about the Condor Performance business model it would be fair to say that we take a keen interest in the number of Google searches that occur for certain keywords. For those of you who have worked with one of us and are familiar with the concept of "monthly checks" these internet trends form part of our "monthly checks" (key performance indicators we measure once a month to a) track progress and b) ensure a certain level of comfort operating within the results-focused environment that we typically find ourselves in). For example, the number of times the term "performance psychologist" is tapped into the Google search bar this month versus last month or this year compared with last year. This is very useful data from our point of view as it essentially tells us if the profession is on the up or on the slide.
It works the same way as a young trampolinist who measures her flexibility once a month by doing a stretch and reach test. As Bill Gates once said, "I have been struck again and again by how important measurement is to improving the human condition".
As mentioned in one of my previous blogs I do believe that the word 'performance' does need to appear in there somewhere. In other words, both 'performance psychologist' and 'sport and performance psychologists' would get my vote but 'sports psychologist' or 'sport and exercise psychologist' are both misleading in my opinion.
With that in mind let us dive into the numbers!
Worldwide the "peak" for search enquiries for 'performance psychologist' was in 2004 and early 2005. In fact, as can be seen by the below graph the 100 searches per day that was taking place around the world in January 2005 has never come close to being beaten. After this month the number of times that athletes, coaches, students, journalists and bored teenagers typed in the words 'performance psychologist' into Google took a sudden nosedive.

What might have caused both the spike and decline? It's impossible to really know but I would guess that maybe the 2004 Olympics Games in Athens had something to do with the spike. With such a massive international sporting event all that would have been required was a single story about the impact made by a performance psychologist and "boom". But as The Games ended and these stories got lost in cyberspace then the return to the default searches alone returned.
Interestingly – again looking at the graph above – it does appear that an ever so slow recovery is taking place. More encouraging than the sudden increase that took place 15 years ago, this increase is happening steadily.
Why Is Steady Improvement Better Than Rapid Gains?
In the work that my colleagues and I do with athletes and coaches, I am often quick to point out the advantages of slow improvement over sudden gains. Slow improvements always feel more sustainable compared with overnight success. Take, for example, a young golfer trying to lower her handicap. A massive drop in her handicap of 15 to 5 over par in a month might feel like it's better than the same improvement (in golf, the lower the handicap the better) that takes place over a year but not for me – not for this performance psychologist.
I often use the reality show "The Biggest Loser" as an example when explaining this to my monthly clients. This show, in case you missed it, was above getting overweight contestants to try and lose as much weight as fast as possible with the winner being rewarded with a huge cash prize.
From a psychological point of view, there is a lot wrong with the entire premise of the show – enough for at least a whole blog post on its own – but one of the "biggest issues" with "The Biggest Loser" is the speed that the weight loss of all the contestants took place. In many cases, it was commonplace for individuals to drop 20+ kgs in a single week!
Changes this fast are unsustainable so they really run the risk of having a negative impact on motivation in the future. For example, without some of the insights about the amount of influence people have on various aspects of performance (e.g. body weight – which is a result) from programs such as Metuf then it would be easy for a "Biggest Loser" contestant to become dejected by only losing a kilogram after the show when comparing it with the 5+ kgs they lost a week whilst 'competing'.
Not too many people know this but shortly after Condor Performance was started in 2005 one of the main service offerings were group workshops for those struggling with their weight run by yours truly. These group interventions took place at the height of "The Biggest Loser" TV shows so even though the attendees were not taking part (thank goodness) I recall there were a lot of questions about "why are they losing weight so fast and I am not"?
The answer I gave to those questions is the same as the one I give to anyone frustrated when their progress is slow and steady.
Do It Once, Do It Properly And Make It Last Forever
So turning our attention back to the slow increase of the use of the title 'performance psychologist' then those of us who believe it will eventually replace the title of 'sport psychologist' would not want it any other way.
Performance Psychologists vs. Sports Psychologist
To finish I thought it would be interesting to show the same data since 2004 but for both the terms 'performance psychologist' (blue line) and 'sports psychologist' (red line).

Guess what? Searches for 'sport psychologist' are also increasing slowly and steady and it looks like it'll take some time before 'performance psychologist' catches up!
If you'd like to speak with one of our performance psychologists over the phone then shoot us a quick email with your phone number (including the international dialling code) and we'll call you back.