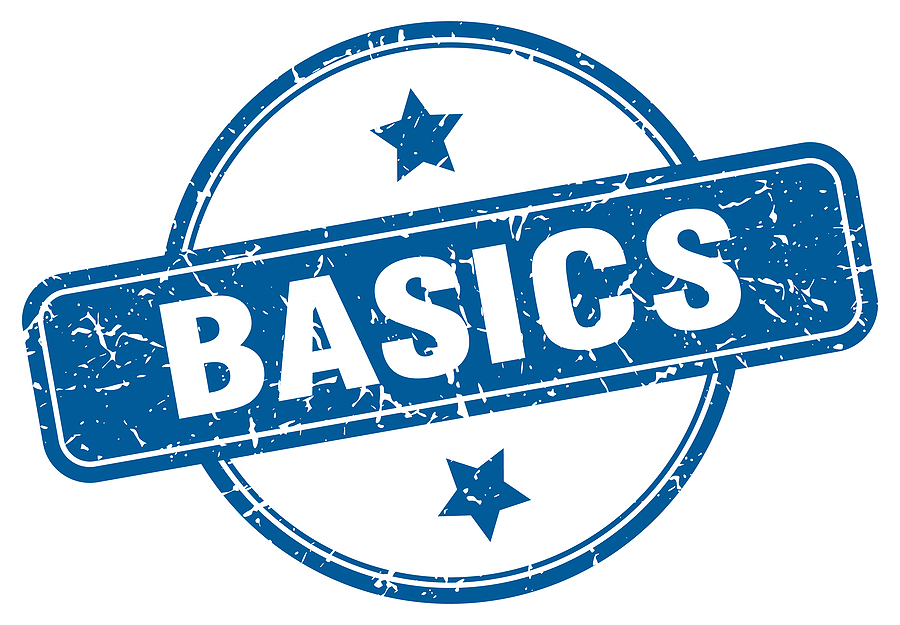 Sport Psychology Basics
My children are now at the age now where they have started asking 'proper questions'. For example, 'Daddy, what do you do for work?' and 'who will mow the lawn if you die? Some of these questions are easier to answer than others of course. Both the answers to these questions and the questions themselves come under the topic of 'sport psychology basics'. Why both? For all questions and all answers are a part of psychology.
There are three fundamental questions that arguably once answered can summarise any profession. Why do you choose to do what you do? Who do you work with? What do you actually do with them?
Sport Psychology Basics ~ Why Do You Choose To Do What You Do?
Firstly I appreciate that many people don't actually choose to do the work that they do. I'm thinking about the single parent who takes on a second job packing shelves to make ends meet. But certainly I choose to do the work that I do. My experience and training would now allow me to pick from a considerable number of jobs. And it is not uncommon for me to be contacted by recruitment agencies asking if I would be interested in work related to sport psychology.
So what is it about my role at Condor Performance that means that I don't even take a look at the details of these kinds of offer? One of the biggest reasons is that it feels like one of my children in some ways. I started Condor Performance in 2005 and I've seen it grow from a newborn to a young adult. Saying goodbye to Condor Performance and leaving it entirely in the responsibility of others would be like saying goodbye to one of my kids. I know I'm gonna have to do that some day but not yet, not yet.
The Second Reason …
The second reason why I continue to choose my work at Condor Performance over other jobs is that I still love the vast majority of my working time. This is not to be underestimated. After 15 years of doing more or less the same kind of work on a weekly basis it would be understandable if I no longer enjoyed it. Maybe it's because of how important I know the fun factor to be. I always ensure that the work that I am doing a Condor Performance is highly motivating. Writing this blog post and the vast majority that are published through the Mental Toughness Digest might not be many sport psychologist's cup of tea. But I love it. Writing really lends it self to my strengths. I have unlimited ideas and passion when it comes to sport psychology. From sports psychology basics to the most complicated aspects of the profession.
Work Life Balance
It also helps me tremendously with the all important work life balance. I can tap away – as I'm doing now – at any time of day or night. This flexibility is key when you have bitten off more than you can chew. Furthermore it acts as practice for one of our most exciting future projects. A number of sport specific mental toughness training guides are in the pipelines most of which will have a written version initially. Through the process of repetition my confidence in my writing ability is now pretty high. After all, practice makes permanent.
Sport Psychology Basics – Who Do You Work With?
When answering this question it might be better for me to answer on behalf of the entire Condor Performance team. For I myself now work with only a very small percentage of our overall clients. Still to this day the majority of our one-on-one clients are athletes. This should come as no surprise when the first word of the profession is the word 'sport'. Non-sporting performers, sporting coaches and sporting officials make up the rest. By non-sporting performers I'm referring to students, medical personnel, those in the military for example. These non-sporting performers have correctly worked out that the mental skills required by an elite athlete to perform consistently at the top are very much the same as would help them in their profession. What is a little bit disappointing is the ratios of these three groups has not changed much for the last 10 years.
I was convinced that the percentage of sporting coaches we work with would eventually overtake the number of athletes. One of the main reasons for this hypothesis is some of the actual work we do a sporting coaches. I've heard comments such as 'this is the missing piece of the puzzle' and 'you're going to be inundated by requests from sporting coaches when they work out what you guys really do.'
What Could We Be Doing?
I have pondered from time to time what we as a group could be doing to help with this. The peculiar nature of sports coaching is that sometimes the better we do the less likely he or she is to recommend us to other coaches. Why? Why give one of your potential opponents a leg up unnecessarily? If one then really wanted to point the finger about why this is not happening you would need to look at those in charge of the profession.
From time to time, certainly in Australia, due to us having eleven sport and performance psychologists we are confused with a professional body. But we are not. We are just a growing private practice. Our primary intentions are to look after the interests of our staff. If we help the overall reputation of sport psychology at the same time this is great – but it's not our main focus.
I am a proud member of AAPi. But they represent all psychologists and therefore are not well-placed to communicate some of the nuances of sport psychology to public. Another professional body for psychologists in Australia – which I will not mention as I don't want to help with their search engine optimisation – is run by clinical psychologists for clinical psychologist but pretends to be otherwise.
Back To Who We Work With
In terms of the athletes that we work with individual sports still dominate over team sports. In other words we are more likely to be contacted by a golfer than a water polo player. The range in ages and professional level is truly vast. We work with 8 year olds through to 80 year olds. We work with top 10 rank players in the world right through to the definitive amateur who just wants to improve how he does at his club's annual tournament. The ratio of working with male athletes versus female athletes is fairly even. This despite the fact that we have eight male psychologists and only three female psychologists on the team. And we are very proud to have recently started working with our first gender non-binary athlete as well.
Sport Psychology Basics – What Do You Do With Them?
Again I am answering this question on behalf of the team rather than just myself. Despite the fact that our methodology has evolved over the past 15 years there are still some very common core ingredients. I have listed these below in bullet point form and I invite you to consider the benefits if you were guided by a professional in adopting all or some of them. If you think you would be then get in touch and request info about our 1-on-1 sport psychology services.
1. Focus on the process (effort) and let the outcome take care of itself
2. Reduce attention to the factors you have little influence on (such as the past)
3. Avoid only working on your weaknesses. Improve your strengths as well
4. Don't underestimate the impact that overall mental health can have on performance
5. The number of ways to improve is unlimited, but the time you have to improve is very limited
6. Fake It Til You Feel It
7. Be careful whose advice you buy but be patient with those who supply it