Provisional Psychologist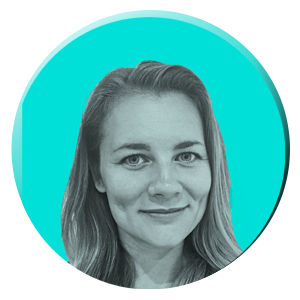 Favourite Sporting Moment: When Eliud Kipchoge became the first person in history to run a sub-2-hour marathon in 2019. Being in person at the 2015 New York City Marathon to watch Mary Keitany fly past at mile 25, right before she went on to win. Experiencing all of the emotion from watching Jim Walmsley, with a bleeding shoulder, miss his 100km world record attempt by only 12 seconds at Hoka One One's Project Carbon X 2 in 2021.
Location: Morgan is based in Brisbane (South East Queensland) Australia for same place sessions and is available for sessions via teleconference for those too far from Brisbane.
---
Psychologist Registration Number with the Psychology Board of Australia: PSY0002484937

More About Morgan
Morgan completed her undergraduate degree in Psychological Science at The University of Queensland with First Class Honours in 2013. She then went on to earn a PhD in Cognitive Neuroscience in 2018, also from The University of Queensland. Morgan's doctoral research investigated the way we rate confidence in our decisions when evidence is uncertain or noisy. During her PhD, she also studied at New York University examining probability perception and biases and how these can impact decision-making under different conditions.
Morgan is passionate about helping people reach their potential across the spectrum of performance, motivation, mental resilience and personal development. An avid distance runner, she is particularly interested in the psychological aspects of endurance, routine formulation and the injury rehabilitation process. She is dedicated to understanding the way individuals differ across key performance factors and situations, and applying these learnings to inform effective coaching and mental preparation strategies.
Morgan also works as a technical analytics consultant in the private sector, supporting teams with mentorship and a hands-on approach to navigating challenges and expectations under pressure. She brings a diverse range of experience in different contexts to her role at Condor Performance.

---
If you'd like to find out more about how you could work with Morgan Spence then mention her name when completing the form on our Contact Us page.