Senior Sports Psychologist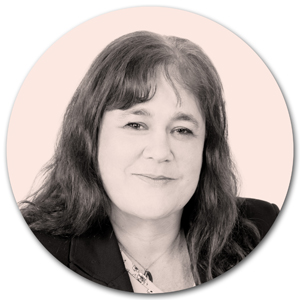 Favourite Sporting Moment: Australia winning the America's Cup using the infamous winged keel in 1983 was a momentous occasion for me. It really cemented the view that money, history, and home ground advantage can be overcome by a hard-working team on a mission.
Location: Michelle is based in Melbourne, Australia. She sees Victorian clients from her home office in Mentone and everyone else via either FaceTime video or Skype.
Psychologist Registration Number with the Psychology Board of Australia PSY0001119210
More About Michelle …
Michelle completed her all her degrees at Monash University (BSc 1981-83; DepEdPsych 1984; MEd 1985 – 1987; and a part-time PhD 1988-1994). She played netball and competed in track and field, becoming a team manager and official (and she was made a Life Member at Doncaster Athletic Club in 1991).
Michelle's interest in sports psychology was piqued by a fellow 400m hurdler, who noted that she would train and perform brilliantly in National competitions but would be affected by nerves in international competitions.
Having nearly completed an undergraduate psychology degree, Michelle enquired of her Head of Department how one became a sport psychologist in Australia, and upon hearing that it was only possible in the US, resolved to work toward establishing Australia's first sport psychology coursework Masters degree (which she did at Monash University in 1992). She has taught (or continues to teach) sport psychology units at Monash, Victoria and Deakin universities since 1988.
Michelle has had 30+ years of experience as a practising sport psychologist, working with athletes and coaches at every level improve their thinking and behaviours. Apart from developing the Master's course to help establish sport psychology as a specialist title within psychology in Australia, Michelle introduced psychological testing at the AFL Draft Camp in 1997 and worked with multiple AFL clubs to help them select recruits. She later developed resources (online short courses, an ebook) for athletes around the world to assist their development of sport psychology skills. She follows AFL, cricket, gymnastics and track and field and has worked with softballers, golfers, equestrian riders, netballers, tennis players, swimmers, rowers and canoeists (among others).
Michelle has two adult sons. Her eldest son has competed at the elite level of gymnastics for the last 10 years at the Victorian High-Performance Centre, training 30+ hours per week. A few years ago she helped him recover from a spinal injury which ultimately saw him successfully return to sport after 2 years on the sidelines. Michelle's youngest son is a part-owner of an eSports organisation, and Michelle has worked with players in their teams (who also compete at the international level) on skills such as communication, relaxation, use of keywords, and concentration. She also has two Burmese cats.
---
If you'd like to find out more about how you could work with Michelle simply mention her name when completing the form on our Contact Us page.