Sport Psychologist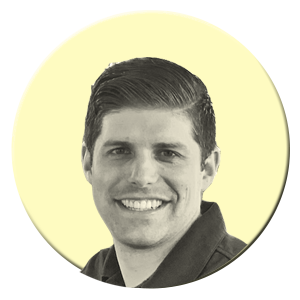 Favourite Sporting Moments: Being in the stands for the 2015 Cricket World Cup Final and hearing live the roar from the crowd when Mitchell Starc bowled Brendan McCullum third ball of the match. Seeing Kerryn McCann win the 2006 Commonwealth Games marathon at the MCG.
Location: Harley grew up in Melbourne (VIC, Australia) and has lived in London (UK). He is currently based in Canberra (Australia) where he is available for face-to-face and webcam consultations.
---
Psychologist Registration Number with the Psychology Board of Australia: PSY0001821858
More About Harley …
Harley de Vos is a registered psychologist and sport psychologist who holds general registration as a psychologist with AHPRA. He completed his post-graduate studies in psychology through the Master of Applied Psychology (Sport Psychology) program at Victoria University. Harley is a member of the Australian Psychological Society (APS) and a previous committee member for the Victorian Branch of the College of Sport and Exercise Psychology (CoSEP).
Harley moved to Canberra in 2020 where he is undertaking a PhD in sport psychology through the University of Newcastle (UON) at the Australian Institute of Sport.
Experience As A Psychologist
Harley has worked with male and female athletes from a range of team and individual sports. These include but are not limited to AFL, cricket, golf, tennis, martial arts, basketball, and gymnastics, to name the most recent. Harley was a performance psychologist at the 2018 Gold Coast Commonwealth Games where he worked with the Australian Weightlifting Team. He has also been previously employed in a variety of ways that have seen him work with coaches and staff. This experience was enough to give him an opportunity to join the Condor Performance team in 2019.
In September 2021 Harley de Vos was approved by AHPRA to use the title of "sport psychologist" after successfully undertaking and completing his entire registrar program in sport and exercise psychology with Condor Performance with Gareth and David as his main supervisors.
---
If you'd like to find out more about how you could work with Harley de Vos then mention his name when completing the form on our Contact Us page.