Provisional Psychologist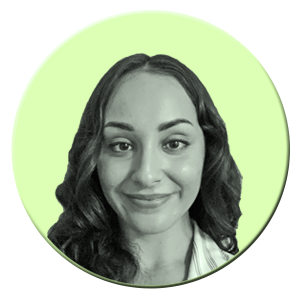 Favourite Sporting Moment: The men's 4 x 100m freestyle relay final at the 2000 Sydney Olympic Games. Michael Klim broke the 100m freestyle world record on the first leg and although the United States team were leading at the 350m mark Ian Thorpe brought it home for Australia.
Location: Madalyn is located in Western Sydney (New South Wales). She will available for Same Place Sessions at her consulting room near Parramatta or via webcam elsewhere after her application for provisional registration comes through.
---
Psychologist Registration Number with the Psychology Board of Australia: PSY0002479996
More About Madalyn
Madalyn completed her undergraduate studies at Macquarie University, completing a Bachelor of Science – Psychology in 2019, followed by the Graduate Diploma in Psychology at Western Sydney University in 2020.
Madalyn spent most of her teenage years training and competing at the national level in swimming. After committing to the sport at the age of 12, she spent the next few years competing all around the country in her main events, which included 50m/100m/200m freestyle, 100m backstroke and 100m/200m butterfly. She has also been heavily involved in the Martial Arts sphere from a young age, training, competing and teaching various styles including Karate and Han Mu Do, as well as Muay Thai which she currently practises.
Madalyn is passionate about improving sporting performance through psychological practice and research. For her Honours thesis, she examined how athletes across various fighting sports visually scan their opponent's body in order to anticipate their next attack, aiming to use these findings to inform training practices in combat sports.
Madalyn was ultimately motivated to pursue a career in performance psychology as a result of her own experiences growing up as an athlete, where her eyes were opened to the ways in which one's mental state can impact on their performance, and how psychology can be utilised to improve performance across a range of competitive settings. Madalyn's first-hand experience inside the pressure cooker of High-Performance Sport combined with ongoing learning and practice as a provisionally registered psychologist means that she was the obvious choice to join the Condor Performance team at the start of 2021.
---
If you'd like to find out more about how you could work with Madalyn Incognito then mention her name when completing the form on our Contact Us page.