Provisional Psychologist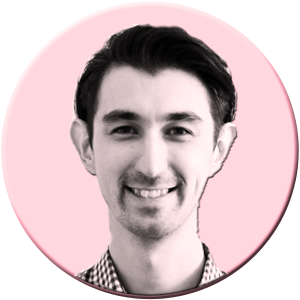 Favourite Sporting Moment: Shane Warne dismissing Mike Gatting in the first Test of the 1993 Ashes, at Old Trafford in Manchester. The wicket was dubbed "Ball of the Century" but even in modern times, it holds up as one of the greatest deliveries of all time in the sport of cricket.
Location: Darren is located in Southeast Melbourne (Victoria). He will be available for Same Place Sessions at his consulting room near Clayton or via webcam.
---
Psychologist Registration Number with the Psychology Board of Australia: PSY0002591850
More About Darren …
Darren Godwin completed a Graduate Diploma of Psychological Science in 2020 and an Advanced Graduate Diploma of Psychology in 2021 at Deakin University, Melbourne. His honours thesis investigated the effects of mental imagery on tasks involving anticipation, with the intention of expanding mental imagery training techniques in sport.
Darren has invested 9 years into training and playing cricket from the age of 9 to 18. He has played representation-level cricket at each age bracket throughout his career. He has been fortunate enough to have been coached by several domestic and international ex-professional cricketers including Merv Hughes, Ray Bright, Graham Vimpani, Keith Stackpole, and Graham Matthews. All of whom taught him the value of learning a diverse range of play styles. Like the Condor Performance team, Darren found that the amphitheater of sport was a way to explore the internal experience and its impact on performance. 
Darren has also built an understanding of the world of esports and its landscape. He has previously volunteer coached individuals and teams in CS:GO and DotA. Darren is currently trying to understand the mental practices that benefit competitors across multiple disciplines. He is interested in working alongside all forms and styles of performers in assisting them to find the best version of themselves.
Darren has a particular interest in teams and team sports and how people come together to be better than the sum of their parts. Through cricket, he has seen and experienced how a wide variety of teams, with people differing in age and culture, organise themselves for success. Darren is aware that the theatre of competition and performance is not always pretty and that we have opportunities to bring the best or worst out of ourselves and those around us. However, he is working to understand the appropriate structure and mental practices that transform high-performance teamwork into a fulfilling and rewarding experience.
Darren has a deep curiosity and passion to understand performance psychology and how it is applied in different competitive settings. Like other competitors, he is continually looking to improve himself and understands that the development of mental skills benefits both his performance and life. He is looking forward to contributing to the body of work that Condor Performance provides and joining the team in January 2022.
---
If you'd like to be emailed detailed information on how you could start working with Darren then please complete one of these actions and include your preference to work with "Darren Godwin": Send an email to info@condorperformance.com or complete the Contact Us form by clicking here or fill in one of our Mental Toughness Questionnaires from here.