Performance Psychologist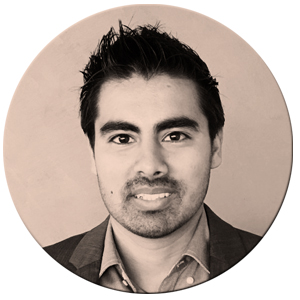 Favourite Sporting Moments: I have lots of favourite sporting moments, from being in the stands when Usain Bolt broke the 200M World Record at the Beijing 2008 Olympic Games, to watching from the stands as Brisbane Roar won the 2011 A-League Grand Final in nail-biting fashion against Central Coast Mariners. From Australia beating Uruguay to qualify for the 2006 World Cup, to watching the Fiji Men's football team compete in their first ever Olympic at the Rio 2016 Olympic Games, to the Fiji Men's Sevens team winning Fiji's first ever Gold Medal at an Olympic Games.
Location: Krishneel Maharaj is based in Brisbane, Australia. However, due to advanced teleconferences technologies he is not limited to working with South East Queenslanders. Krishneel was born and raised in Fiji, before migrating to Brisbane (QLD, Australia) with his family.
---
Psychologist Registration Number with the Psychology Board of Australia PSY0001622037
More About Krishneel …
Krishneel is a registered Psychologist with AHPRA. He completed his undergraduate degree in behavioural sciences (Honours Psychology) at the Queensland University of Technology in 2009, before going on to do further study through University of Queensland, completing his Masters of Sports Coaching in 2018. Krishneel is a member of the Australian Psychological Society (APS) and on the Football Coaches Australia Well-being Sub-committee.
Krishneel has worked as a Psychologist across several settings including for the Queensland Government, in the Education sector and in Private Practice.
Krishneel has experience as an athlete (Football and Track), as a coach (Football) and as a Performance Psychologist. He has work with coaches, athletes and teams from the community level to state, national and international level. 
He was the Performance Psychologist for Team Fiji to the Gold Coast 2018 Commonwealth Games, where he worked across 12 different sports, and has been appointed the Performance Psychologist for the Tokyo 2020 Olympic Games (now deferred to 2021). He has worked extensively with athletes throughout Australia and Fiji.
---
If you'd like details about how to work 1-on-1 with Krishneel then get in touch via one of these ways: