Sport Psychologist, Performance Psychologist and Clinical Psychologist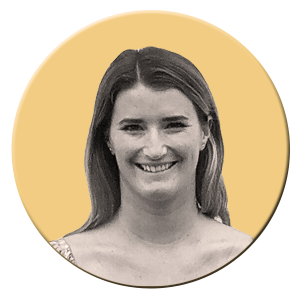 Favourite Sporting Moments: Being at Wimbledon watching the bronze medal tennis match, during the 2012 London Olympic Games, where Juan Martín del Potro beat Novak Djokovic. Closely followed by watching the Los Angeles Dodgers beat the Pittsburgh Pirates at the Dodger Stadium on the 4th of July 2018.
Location: Charlotte was born in Wellington, New Zealand. She recognises the opportunity for growth that travel provides and has lived in Chengdu (China), Los Angeles and London. She has recently returned to Wellington after working in London.
---
New Zealand Psychologists Board Registration Number: 90-06478 
UK Health and Care Professional Council's (HCPC) Registration No: PYL35960
More About Charlotte …
Since completing her Doctorate in Clinical Psychology, Charlotte Chalmers has worked in many mental skills areas including schools, hospitals, forensics and community settings. With a deep passion for sport, Charlotte thrives on helping athletes and other performance focused individuals in achieving their best in sport, education, work and life. She is a true advocate for the science of sport and performance psychology, and uses the techniques daily to develop her own mental toughness.
Beginning in her early teens, Charlotte represented New Zealand in Water Polo for many years. This high-performance environment, as well as her experiences as a coach, helped build a solid awareness of what mental skills are needed to perform at ones best. She understands the rewards and challenges that unfold during an elite performers journey and it is her aim to support individuals in developing their skills to enhance the thrills and mitigate against the challenges.
---
If you'd like to find out more about how you could work with Charlotte Chalmers then mention her name when completing the form on our Contact Us page.