Sport Psychologist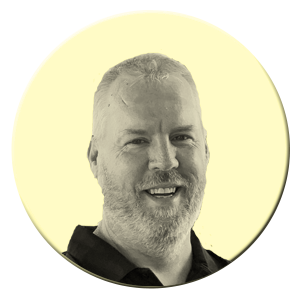 Favourite Sporting Moments: Sitting amongst the Barmy Army at the SCG when Steve Waugh brought up his 100 off the last ball in 2003. Also, when the Newcastle Knights won the NRL in 1997.
Location: James Kneller grew up in Newcastle (NSW, Australia) with major stints in Melbourne (VIC, Australia) and Hampshire (UK). He has returned to Newcastle now but like all of the Condor Performance team, he is available via Webcam.
---
Psychologist Registration Number with the Psychology Board of Australia: PSY0001825263. Scroll down to the bottom of this page to watch a short 30-second video of a search for his listing as a psychologist.
More About James …
James completed his undergraduate studies part-time through Charles Sturt University (2004-2012). He did this whilst working full-time and continuing to compete as a first-grade opening bowler in the strongest non-metropolitan cricket competition in Australia. He is still playing lower grade cricket mentoring and coaching the younger players coming through.
In 2013 James moved to Melbourne to complete a Masters in sport psychology at Victoria University (2013-2015). For his major thesis, he picked the brains of seven highly regarded sport psychologists in Australia about their journey so far and what they learned along the way.
James did the Psychology Board of Australia registrar program between mid-2019 and mid-2021 with our very own David and Gareth as his supervisors and received the sport and exercise psychologist endorsement in June 2021. The endorsement allows James to use the protected title of 'sport psychologist'. In June 2023 James received word from AHPRA that he could commence primary supervision with those undertaking the registrar program for the sport and exercise psychology endorsement.
James Kneller Joined Condor Performance in 2019
JK has worked in various settings in private practice as a psychologist, performance psychologist, and sport psychologist. James has and continues to coach a wide range of amateur and professional sporting clients. He works with both athletes and coaches to find consistency and make their best performance more accessible and consistent.
As a player, James Kneller had a reputation for consistency, professionalism, and a never-defeated mentality. He now brings these same strengths to his practice with clients. He has a casual style that is a long way from the stereotyped psychologist and he becomes highly invested in the performance of his clients along the way.
Although James' overall knowledge and experience across many sports is considerable his background in cricket, in particular, makes him one of the most sought-after sport psychologists for cricketers and cricket coaches across the English-speaking world and we are very fortunate to have him as an integral part of our team.
---
If you'd like to find out more about how you could work with James Kneller then mention his name when completing the form on our Contact Us page.