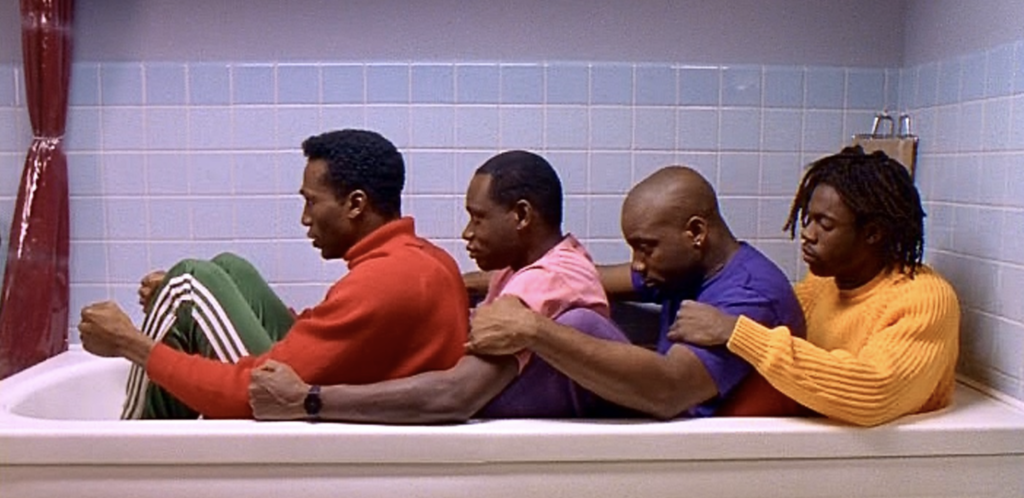 Introduction To Visualisation
Visualisation, often used synonymously with mental rehearsal or imagery, is a mental training strategy that is implemented to achieve a range of positive performance outcomes. These outcomes include (but are not limited to) improved concentration, decreased anxiety, heightened self-confidence, and increased motivation. All of which ultimately endeavor to enhance performance in some way.
This technique started to attract widespread attention in the 1980s with its benefits being increasingly recognised amongst sport psychologists, coaches, athletes, as well as those from a non-athletic background.
Visualisation is better thought of as a process, rather than merely a concept. Embodying the mental practice of applying the senses to stimulate an image of something sums up this process rather well. This recreation can be done by either picturing specific skills or can also involve rehearsing a performance from the beginning to the end.
Examples Of Visualisation
Most competitive skiers make use of visualisation to run through their performance on the piste and acquaint themselves with its various elements such as the presence of slopes or slants in the trail, and the placement of turns. Skiers can also visualise their execution of particular skills such as their turns, jumps, or specific sections they need to control their speed.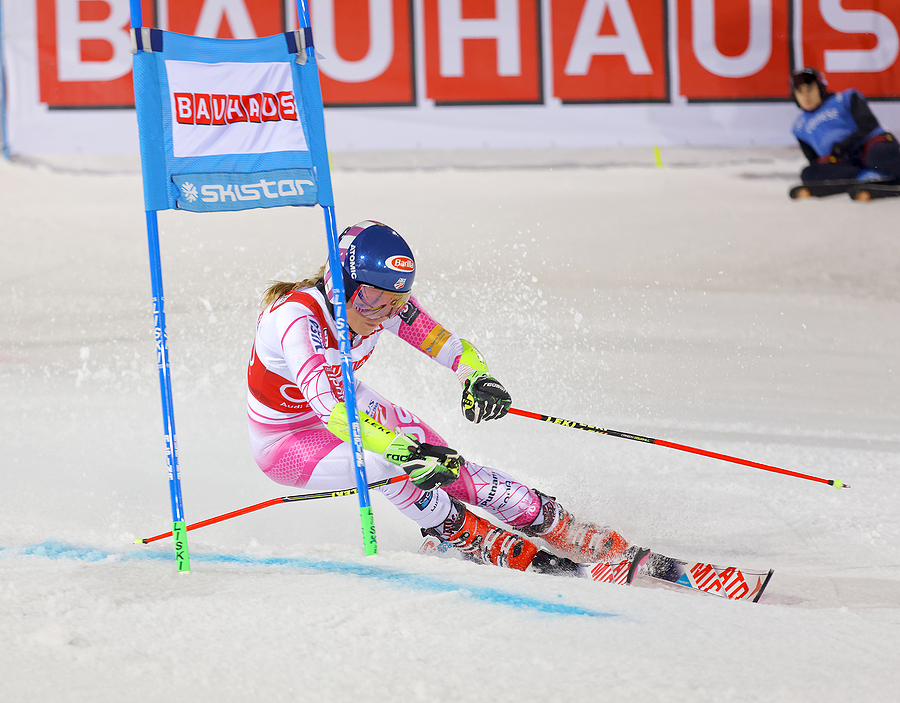 On the other hand in team sports such as soccer, visualisation can be implemented to run through various game scenarios and solidify team strategies and tactics. As such this technique is beneficial in reducing the degree of unfamiliarity.
Another strength of this tool is its flexibility in the sense that it does not require any external prompts. It can be executed at any time, at any location, and still produce beneficial outcomes for performance. Can you think of a recent scenario in which this flexibility is especially useful? Clue, cough … cough.
Athletes can also use visualisation during a period of injury or rehabilitation as it allows them to train safely without adversely affecting their condition. In sport psychology, this technique is also used in conjunction with other forms of mental strategies or physical training to enhance positive outcomes. 
The Psychological Science Behind Visualisation
Recent research has examined the science behind this technique to understand its popularity and effectiveness amongst athletes of all ages and levels.
Neurons in the motor cortex of the brain that are stimulated when physically executing an action, are also activated when athletes picture this during visualisation. This subconscious process of rehearsing performance fires neural patterns similar to those that are created when the target muscles are physically performing the movements. This becomes crucial in adapting an athlete's body to key movements specific to their sport, consequently speeding up the learning process and enhancing skill acquisition.
Referring back to the sport of skiing, a ski coach can encourage the practice of visualisation for their athlete when demonstrating a new skill such as jumping. As touched upon previously, pairing visualisation with the physical rehearsal of the skill enhances the effectiveness of the technique and boosts learning.
A study at the University of Chicago by Dr. Blaslotto further demonstrates the positive impact of mental rehearsal. He measured the improvement of free throws amongst three groups of randomly selected individuals. This experiment ran over a period of one month where one group spent half an hour daily visualising successful free throws, one group practiced free throws for half an hour a day, and the other group did not practice at all.
It was found that the group who practiced free throws daily improved by 24%, no improvement was observed amongst the group with no practice, and the group who had simply practiced visualization without touching a basketball had improved by 23%.
The Downside Of Visualisation
As with any sport or performance area, it may not be possible to accurately recreate the entire experience due to the presence of external influences that are out of our control.
Whilst the many benefits of visualisation have been established including its ability to enhance motivation, boost confidence, and sharpen concentration, there is a gap that this technique cannot fill. No matter how well, or how much time an athlete invests in rehearsing mentally, it must be recognised that there remains a range of factors in competitive sport that are determined and controlled by factors external to the athletes themselves. Some of the most obvious are the spectators, the opponent's behaviour as well as environmental conditions.
With reference to the prior example of a skier, environmental factors such as wind speed, visibility, quality of snow, and temperature are all externally determined. These factors can be influential in defining crucial aspects of the athlete's performance such as their speed, as well as their ability to manoeuvre and control their movements.
Practice Is Key!
As with most processes practice makes permanent. Visualisation is easier to execute when a goal has been established. A good way for an athlete to establish purpose is to consider their current training and competition schedule and determine aspects that they feel will be challenging. For example:
A cricket bowler who is considering how they might go during their first over of a match.
A golfer who is predicting the challenge of playing the last two holes, whilst protecting a one-shot lead.
A race car driver who is looking for an edge in tomorrow's race where the forecast is for wet conditions.
Once this step has been cleared, the individual is ready to practice visualisation. Finding a silent space without distractions, and ensuring the eyes are closed will assist with this experience. Then, they may take a few deep breaths to connect with and be aware of the body at that present moment. This technique is most effective when as many of the fundamental senses are engaged. For any athlete rehearsing for an upcoming game or competition, visualisation may look something like this.
Starting with some deep breaths, they can then begin to immerse themselves in the experience of being present at the site of the competition. They may prompt imagery by asking themselves questions. What sounds are audible? Is there a large audience presence? What does the weather look like? Do I feel a breeze across my face? What smells can be sensed? Do I feel nervous? Do I feel my heart rate increasing?
Mindset To Be Included
Imagining the mindset under which an athlete performs can be useful in making the experience more realistic and can help train the mind and body to reduce any negative emotions or sensations.
Following this process of engaging as many of the senses as possible, the athlete can begin to feel the motions of the body as they run through their performance. For a basketball player, this may involve running through any pre-game routines, team strategies, and gameplay from beginning to end. They may also focus on visualising their execution of skills such as passing, or a different technique for three-pointers. This mental rehearsal would then be used as a guide for the athlete to perform and physically engage their body in the movements. In the case of basketball players, they can then practice shooting on the court.
Whilst performing these skills, it is beneficial for the athlete to pay attention to the senses again, as well as their body. This includes the way the ball feels against their palms, the stimulation of muscles on their legs and hands as they follow through with the shot, and the movement of the ball in the air. This is then repeated for the duration of the training.
Conclusion
It should be acknowledged that the mind is susceptible to distractions and may wander at times, but it is useful to accept this and be able to reset or restart. Thus, visualisation cannot be mastered in the first go and results will take time to show, however maintaining consistency will support this process and contribute to positive outcomes overall. If you need a hand, give us a shout.