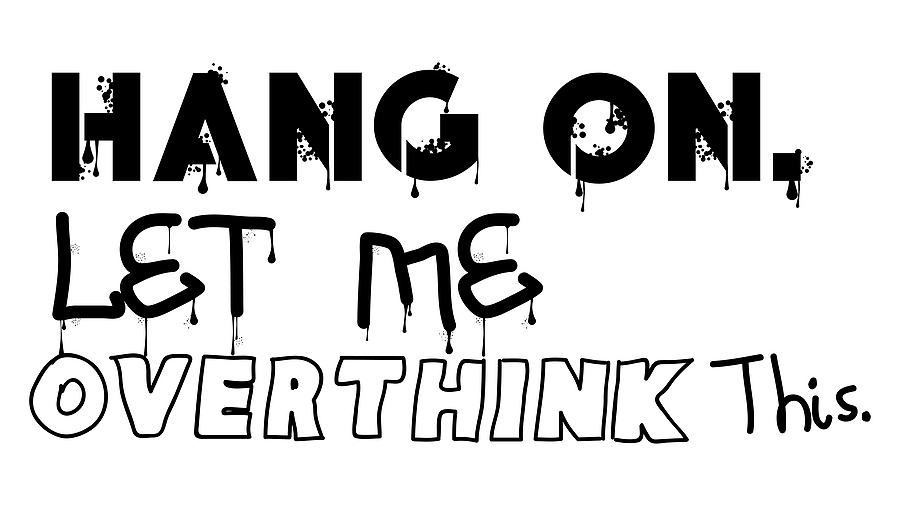 Sport and Performance Related Overthinking
Much of our work as sport psychologists and performance psychologists centres around the relationship between thoughts and performance.
Through mindfulness-based strategies, we can learn to reduce the impact of our thoughts on our performance consistency.
At Condor Performance, one of our main goals is to help our clients develop a more helpful relationship with their minds so they can perform at their best.
If you have no time to read the article but really want some help with your thoughts and overthinking? Get in touch by clicking here and giving us the basic details of your struggles. One of the team will get back to you within a couple of days.
In general, psychology is the relationship between thoughts, emotions and behaviour. As experts in the field of sport and performance psychology, we consult around these same three areas but with one eye always on their impact (or lack of) from a performance standpoint. One of our main consulting goals is to help athletes and performers understand how thoughts, emotions and performance really interact. This is often very different from how most of them believe that they interact.
Thoughts and Performance
Reflecting on my own experiences as an athlete and now working for Condor Performance, I would argue that the most challenging mental aspect of any performance is trying not to overthink it. It is clear that our thoughts have the capacity to be a barrier to performance, but through psychological research and practice, we also have the capacity to overcome this mental barrier.
All of us have experienced our minds going into overdrive. As soon as we face something important or threatening, our mind goes into a state of overthinking. Overthinking is not a comfortable mental state to be in, making it a lot more difficult to do the things we train to do on a daily basis. We often hear athletes and performers say that they perform at quite a high level during training but find it difficult to perform well on competition day, often stating that their thoughts get in the way. Most competitors associate a higher level of importance with competition than training, so it makes sense why they overthink during this time.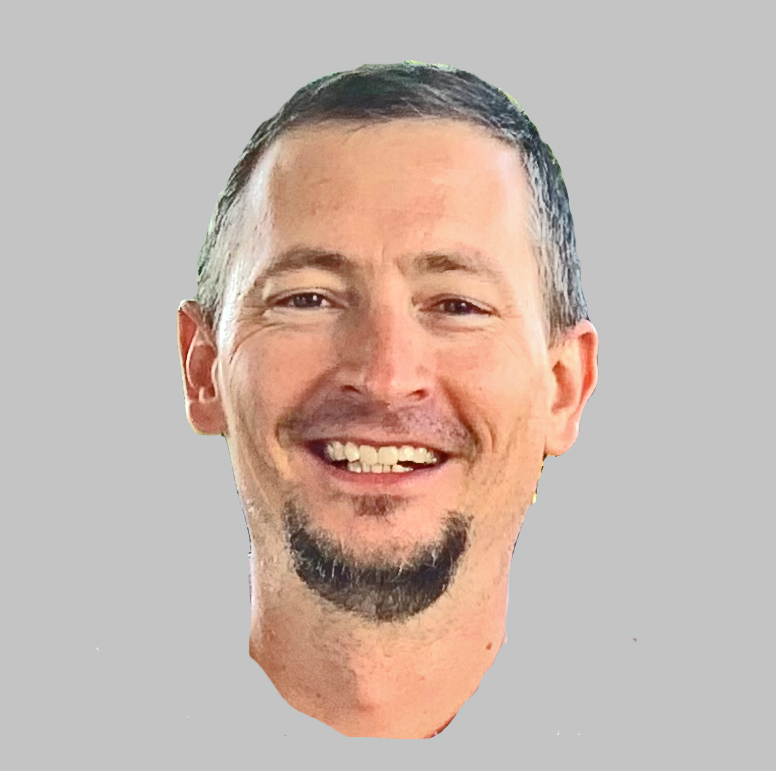 Of all the sport psychologists I've met, the most process-focused is Gareth J. Mole – the founder of Condor Performance. In fact, he is so process-focused that most of his consulting focuses on practice, preparation, training and effort.
The logic behind this is very sound. He wants his clients to overthink concepts such as getting the most from training, planning training sessions and "what to do in a lockdown" but underthink the actual day of competition.
Thoughts Are Just Thoughts
Most athletes and performers don't realise that it is actually the relationship they have with their thoughts that gives them power over their performance.
So why do we overthink? We think like this because our brain is hardwired to view the world in certain ways and for a very important purpose. Like emotions, our thoughts play a huge role in our survival. One of our mind's jobs through thinking is to generate all possible outcomes and predict and preempt the worst possible scenarios. In other words, problem solve through these potential events so that we'll be prepared in the slight chance they do pan out.
Our brain does a lot of the thinking in the lead-up to something happening so that when it does, we can rely on the Limbic System (home of the fight or flight response) to help us survive this threatening or important event. Basically, our brains are the perfect overthinking machines.
Because of the important role that our thoughts play in survival, it's something we don't have a lot of influence over. Our default cognitive response to an event is always going to be one of caution. It is our mind's job, as a reason-giving machine, to go straight to the "negative" and list all the possible bad things that could happen. This is often called the negativity bias. Our mind is never going to go straight to the positive, and because of this, the idea of changing the way we think is a well-intended waste of time.
Thoughts Play A Role In Survival
Don't get me wrong; you can try and change a single thought or three with some success, but the very notion of learning to think more positively as a habit is flawed. Imagine if our minds didn't think in this way? Instead of stopping at the crossroads to check if traffic is coming because your mind is saying, "Better to be safe than sorry," imagine the carnage if our thought in this situation was, "Just go … peak hour is over … you'll be right". Splat!
We don't step out onto busy roads because our mind tells us we might get hit by a car. We don't stand too close to the edge of a cliff because our mind tells us we might fall. But we often hold back on performance day because our mind tells us we might get it wrong or we might not be good enough. Unfortunately, when this happens, we're letting our protective mind dictate our behaviour rather than our performance mind.
Developing Psychological Flexibility
Through building an awareness of the mind, our goal is to ultimately build what is known as "Psychological Flexibility". This is basically the ability to engage in functional and congruent behaviour with one's values irrespective of their private experiences (thoughts, emotions, memories, cravings, bodily sensations, etc.) (Kashdan & Rottenberg, 2010).
"Through developing psychological flexibility, individuals have the capacity to let their actions dictate their thoughts and feelings, not the other way around."
For an athlete who values challenging themselves and seeing what they're capable of, the idea behind building psychological flexibility is to help them live out these values through their sport despite any difficult thoughts or uncomfortable feelings they have. For a performer who values creativity and giving enjoyment to others, developing psychological flexibility means teaching them the skills to go out and perform in the presence of any yucky private experiences they might have.
"ACT" on Thoughts
Psychological Flexibility is the main goal of Acceptance and Commitment Therapy, an effective psychological intervention used across clinical and performance settings. Not surprisingly, ACT's popularity in the sporting domain is growing. Why? It's the most effective framework when working with a highly perfectionistic cohort.
Accept Most Thoughts, Then Let Them Go
Athletes and Performers often come to mental toughness training wanting to learn how to rid of their difficult thoughts. However, the attempt to get rid of them is actually the source of the problem. To get rid of difficult thoughts, we need to focus more on them. And when we're more focused on them, we're not focusing on what we need to do now.
We call this becoming fused. Meaning we're so caught up in getting rid of the difficult, though, that we can't focus on anything else. Before we know it, ten minutes have gone past, and we've been cruising through the game on autopilot, not really paying attention to what we're doing and certainly now showcasing the best of our physical abilities.
Diminishing The Power of Thoughts
Through regular mindfulness, athletes and performers learn how to notice their thoughts, acknowledge and accept their thoughts, and let their thoughts come and go without a struggle. Through developing a relationship with our thoughts in which we learn to observe and watch them come and go without engaging too much in them, the power of those thoughts is often diminished as a by-product.
In order to do this, we first need to acknowledge that there is a part of us that thinks, but there is also a part of us that notices that we think. A part of us that can take a step back and observe what we're thinking. Through accessing this "noticing self", we can become aware of those thoughts without getting tangled in them and choose how we'd like to respond to them. We can either let the thought stop us from doing what we're doing, or we can notice it and choose to redirect our focus back to what we're doing.
The Power of Mindfulness
One of the best ways to practice bringing awareness to our thoughts is simply through regular mindfulness. Recently, Gareth created the below free 10-minute guided audio called Really Simple Mindfulness. It's free for you to use and/or download. If you do, please add some comments at the bottom of this article.
We Are Not Our Thoughts
We can add to this by developing a relationship with our thoughts whereby we view them as separate from us. By noticing our thoughts and silently verbalising them (e.g. "I notice I am thinking…"), we can separate our thinking self from our noticing self.
Viewing our thoughts from our noticing self allows us to observe them as they come and go and decide whether to engage with them (try to get rid of them) or allow them to be there so we focus back on our actions. We can take this one step further by personifying our thoughts or giving them an identity we know them by (e.g. The 'I'm not good enough' thought is here). The idea here again is that we are stepping into the shoes of our noticing self. In this state of noticing and awareness, we can make more mindful decisions about how we respond to difficult thoughts.
Changing Our Relationship With Thoughts
Ultimately, one goal in our work with athletes and performers isn't to change how they think but to guide them towards a more helpful relationship with their thoughts. Sure, the thoughts we have about screwing up before going out on stage to perform are uncomfortable but don't those thoughts motivate you to prepare ahead of time? And yes, the thoughts we have about whether or not we'll be good enough to pass that exam are frightening at times, but don't they push us to study and revise for the test to ensure we're as prepared as we can be?
Much of this boils down to reframing how we view our thoughts. Rather than evaluating them as positive, negative, true, false, right or wrong, we can look for their helpfulness instead. To overcome the mental hurdle thoughts create, we need to understand that there is always a reason for thinking the way we do.
And of course, if you feel like some expert guidance with all of this, then Get In Touch and ask us about our 1-on-1 sport and performance psychology services – most of which now take place via Webcam.