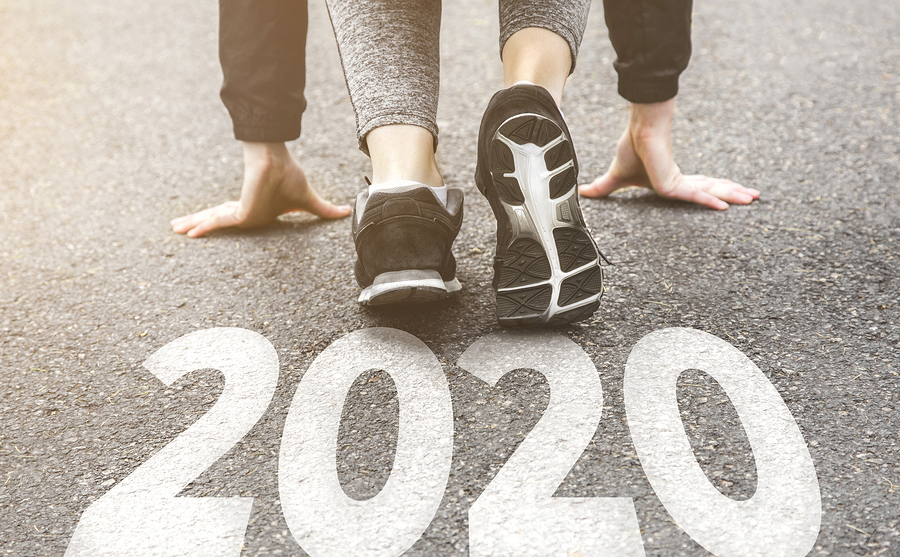 This article was originally written in 2019 but has recently been updated. It now includes examples pertaining to the Corona Virus and associated challenges.
There are roughly 5000 separate searches for the term 'goal setting' every 24 hours around the world. This is the same number of searches for the term 'sport psychology'. This suggests that athletes, coaches, students, bored teenagers and performers have heard of goal setting, want to do some but don't really know how.
Before we help you out with this let's remind ourselves of something important. It's useful to seperate processes (methods) and their intended outcomes. In other areas of sports science, this is much easier. For example, in physical training one of the intended outcomes is cardio fitness. I assume you could list dozens of activities (processes) that would help improve cardio fitness. Moreover, you would never confuse skipping (for example) with the outcome of cardio fitness.
The Same Applies For Mental Training
The same framework can and should be applied to mental training but rarely is. Goal setting is the method. It's a process but what are the intended areas we're trying to influence when we do some goal setting? Furthermore, just like skipping which can be done well or poorly not all goal setting is the same. Most of the goal setting I have seen in the skipping equivalent of doing it once a year and hoping this will have a long last impact on cardio fitness.
Many sport psychologists will tell you that goal setting is all about improving motivation. But I would argue that it's much broader than that. In fact, if done properly goal setting can become the entire foundation of your personal and sporting/performance endeavours.
Goal setting the Condor Performance way is really Goal getting. Setting long term outcome goals is actually rather easy. It's the stuff required to get you there were the magic happens – so to speak.
Start With Your Preferences
The scientific literature refers to them as outcome goals, performance goals and process goals. It also suggests that ideally you'll have all three types as part of your "goal setting" plan. I would agree.
Preferences are a much better label than outcome goals. The hard reality of elite competitive sport is that very few will actually achieve their long term goals. Preferences will soften the blow if you don't make it without impacting on your motivation. Preferences want to be long term; between one and five years from now. They also want to be about both life and sport (performance). A simple 5 x 2 table of future preferences is ideal.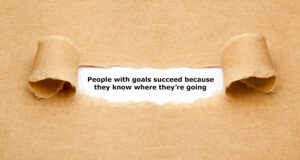 This is nothing revolutionary. The highly overrated S.M.A.R.T Goals might get you to the same place as the above exercise. One of the key aspects missing from many goal setting systems is the concept of influence. It's essential that the person coming up with their long term preferences knows this. We only have some influence on these futuristic outcomes.
I am updating this blog in the midst of the 2020 Corona Virus and associated challenges. I will use it to prove my point from the above paragraph. Almost every sporting goal set at the start of 2020 will not happen. Is it your fault? Of course not, you only have some influence on these preferences.
When doing goal setting / getting with my clients I normally start with preferences. But not always. If I feel that for the individuals in front of me (on the screen) ending with preferences will be best then I do just that.
Progress – The Key To Effective Goal Setting
Let's assume for the sake of simplicity that you have started with your long term preferences. You have done your 5 x 2 table and have ten sporting and personal achievements clarified on paper. What next? The research calls them performance goals, we call them monthly checks.
Monthly Checks are typically performance aims and indicators that we have more influence on compared with our long terms preferences. Normally, we have a lot of influence on these key performance indicators. And here one of the secrets of many of the world's best athletes. Due to having more influences on their KPIs compared with LTOGs they value the former more than the latter. Most competitive athletes do the opposite and wonder why they spend so much of their time frustrated.
Examples of monthly checks might be statistics from competitions. For example, maybe you'll track 'greens in regulation' for all rounds of golf for the month of February and compare that with March. Or maybe you focus on training progress instead. Maybe you see if all that skipping is actually doing anything by repeating a heart rate recovery test at the start of each month.
Processes – How Champions Are Really Made
The final piece of the goal setting / getting puzzle is arguably the most important. What processes (activities) are best right now for you? By 'right now' I mean today and this week. There are two keys in doing this effectively. First, realise (know) that you have even more influence on your processes that you do on your progress and preferences. I would say 'a huge amount'. You have a huge amount of influence on how to spend your time. Secondly, focus on what you can do. Good process planning doesn't even consider what you can't do not what you used to be able to do.
The current Corona Virus is a great example of this. Most athletes and coaches around the world are spending too much time thinking (talking) about what they can't do right now. This common but unhealthy mental habit then makes it harder to think about the thousands of ways around challenges like lockdown.
If you'd like some professional help to set and then get some goals then get in touch. You can request a Call Back (form to the right on computers, below on smaller devices). Even better (as it gives us more background on you) is complete one of our questionnaires in which you can ask for info on our 1-on-1 sport psychology services.