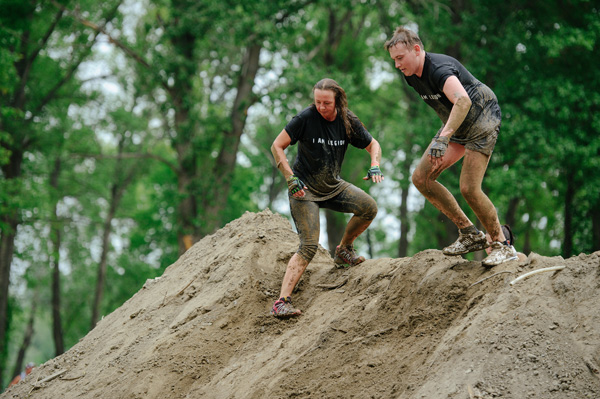 There is an encouraging change taking place behind the scenes in elite sport around the world. Mental health (wellbeing) is starting to be considered an important part of sporting excellence. This is a welcome change from the "win-at-all-cost" and "suck it up" ideologies that existed before. But it's not all roses and bubblegum. With this Wellbeing Movement there is a risk that many people involved in the pointy end of sport will confuse mental health with mental toughness. Of course although they are related due to both being related to the mind, they are not one and the same.
Thousands of Psychological Models
Psychologists the world over vary considerably when it comes to which frameworks they use to inform their work. Maybe more so than any other regulated profession disagreement about which theories are best is common. On the one hand this is healthy as it encourages robust discussion – a key improvement ingredient of any profession. The issue with psychology, especially sport psychology, is both the size of the disagreements and how they're handled.
When I started Condor Performance in 2005 one of my goals was to only have the healthy bit (above). By this I mean I set out to put together a team of sport and performance psychologists who all agreed on the core elements of what we did. To this day I am happy for the team to disagree about the smaller stuff but we need to be in unison about which framework is best for our sport and performance clients.
In 2005, most of the sport psychology theories were geared towards either performance enhancement or person enhancement. Often the ideas contained within wouldn't work together. In fact, some of them would actually damage the other side. As a new qualified sport psychologist I was not satisfied with this status quo. Our clients deserved better.
Metuf Is Born
This was my starting point. Most registered psychologists are quite capable of assisting people with mental health issues (e.g. severe depression). However not many psychologists can help sporting clients with their "mental game". The part that is getting referred to in famous phrases like "golf is 90% mental".
I wanted to be able to do both, I wanted to bake my cake and eat it. Then I wanted other performance psychologists to be able to do the same. As 99% of the consulting we do at Condor Performance is one-on-one then I wanted to be a councillor, a coach or both to our growing client base.
Metuf didn't come about suddenly. In fact the main elements from Metuf didn't even have a proper name before 2010. They existed as a series of worksheets that we'd use with our clients. These PDFs, now part of our archives, declared that general wellbeing and happiness are not the complete psychological requirements needed to reach ambitious sporting goals.
There are other psychological aspects that may not be that useful for normal, everyday people. But these mental skills are mighty useful when it comes to achieving consistent success. The best umbrella term for these extra psychological strengths is Mental Toughness. 
Pre Shot Routines – A Great Example
Whenever I am asked to defend this position – that mental toughness and mental health are not the same – I use the same example. One of the most useful mental skill for start-stop sports (like golf, shooting, lawn bowls) is a Pre X Routine. For golf, that X is shot but for tennis it's means point. These short routines have nothing to do with mental health and wellbeing. They never have, they never will.
As Metuf evolved so did it's place in the bigger picture. We used to believe the ideas would only really work on the mentally well. In other words in the early days we'd often refer our clients to clinical psychologists for "fixing" first. But eventually we worked out that many people where quite capable of working on their mental health and mental toughness at the same time.
Where Does The Word Metuf Comes From?
Despite there being hundreds of mental skills that can be used to enhance human performance there are only a few mental targets. By this I mean when you seperate mental health from mental toughness and try to break down the latter into smaller parts you're not left with a lot. When we refer to mental toughness five potential improvement areas keep coming up over and over again:
Motivation, Emotions, Thoughts, Unity and Focus.
The first letter of each of these five words spells Metuf – which is pronounced with a soft 'e' as in egg not a hard 'e' as in me.
If we look at these five labels we can see where the confusion between Mental Health and Mental Toughness can come from. The first three in particular look like they'd be pretty handy for anyone struggling with their mental health (think depression and motivation, or severe anxiety and emotions). 
But the M in Metuf that stands for motivation is from the context of performance not daily life. The kind of interventions that a clinical psychologist might use to motivate someone with clinical depression don't resemble the kind of Mental Methods we use to motivate mentally well athletes, coaches, officials and performers. And the same applies for the E, T, U and F.
The Aeroplane Analogy
The analogy that we have been using more recently is that competitive athletes are like four engines aeroplanes. Overall wellbeing is like the main body of the aircraft, Mental Toughness is like one of the engines. In other words there is no point in having Rolls Royce engines if they're attached to an aeroplane that is falling to bits.
A full explanation of this analogy can be seen through the Introduction Videos of our online Mental Toughness training courses. These intro videos can be seen for free before you decide if you'd like to pay for the entire course.
If watching some video presentations isn't your thing then reach out to us instead. We now have a team of almost ten psychologists. All of whom can help you with either your mental health, your mental toughness or both.
---