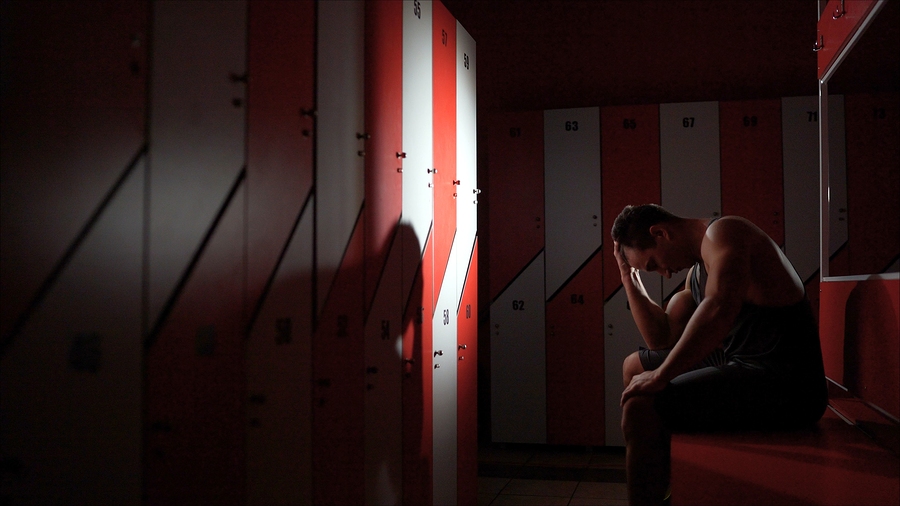 As this previous article suggests at Condor Performance we consider Mental Health and Mental Toughness to be different concepts. Not opposites nor completely unrelated but far from one and the same.
Mental Health is 'the condition of the mind' as it relates to the individual and their ability to function. Genuine mental health issues will most likely have an impact across a number of aspects of the sufferer's life.
So the severity of the mental illness is related to how they function as a person interacting with their society. If this person is an elite athlete then of course it might impact on their performances. However, it's likely to hinder them in a number of other areas as well. By way of an example let's consider a competitive athlete who has clinical depression. This serious mental challenge may well decrease their motivation to train in their chosen sport. But if it's a genuine Major Depressive Disorder (MDD) then their motivation will be down across most (all) areas of their life not just their sporting commitments.
The most extreme cases result in the sufferer being institutionalised. For example, having to spend time in either a hospital or prison.
Sporting Mental Toughness, on the other hand, doesn't work like that. It's much more likely to be confined to performance aspects only. Let's use the example of a team sport such as volleyball. One of the subcategories of Sporting Mental Toughness (SMT) is Unity (cohesion, group dynamics, culture). It's very possible that the lack of team unity experienced by a volleyball team has no adverse affects away from training and games.
Mental Issues Common In Sport
If you're looking for some cold, hard facts about mental health issues common in sport I have added a couple of articles to the bottom of this article. But this is how I see it. Athletes are human too so as humans they are susceptible to all the normal psychological risks of the general population. However, the world in which they find themselves might increase the chances of facing certain mental issues.
One great example is stress. Eloquently described in the below TEDx video by volleyballer Victoria Garrick. High performance circles are breeding grounds for stress. This is especially true for those involved in low or non-paying sports. The demands of training and competing on top of a job and/or study can be really stressful.
There are some excellent questions being debated at the moment around all of this. One is 'surely everyone would want to be mentally tougher not just performers?' Not really. First, building genuine mental toughness is very hard. So, although everyone can attempt to it's probably not worth it if you're not likely to encounter 'extreme mental challenges'.
An Analogy
Think of it as being similar to physical health and physical strength. Everyone could try and work towards being able to lift 150 kgs but how useful is it for most of us? Where is the 'return on investment'? Maybe using the equivalent training time to practice mindfulness would be more sensible. But if you are a weight lifter, rugby player, bodyguard or defensive tackle – for example – then developing the muscle strength to be able to bench press that amount of weight clearly has a pay off in their performance areas. If you're a librarian on the other hand, not so much. No disrespect to librarians intended. I am sure many librarians are elite performers in their field. But upper body strength is not that beneficial in pursuing librarian excellence.
Developing Mental Toughness works the same. Although everybody would probably be happy to process extraordinarily levels of focus (for example) is it worth investing the time required to get there if you're never really going to need it?
Some recent publications have asked the question 'Are Mental Toughness and Mental Health Contradictory Concepts in Elite Sport?'. In other words, do increasing levels of mental toughness have a negative impact on mental health? My contribution to this discussion would be as followers.
No, unless the individual is mentally ill and chooses to only improve their mental toughness. This is like the weightlifter ignoring their broken wrist and continuing to benchpress anyway.
What Does The Data Tell Us?
Are athletes and coaches more or less likely to experience mental issues compared with the general pollution? Luckily, work has been done to answer this question. As mentioned in this excellent article by Joshua Sebbens, Peter Hassmén, Dimity Crisp and Kate Wensley "A study of elite athletes in Australia reported almost half were experiencing symptoms of a mental health problem, and the proportion meeting caseness cutoffs for mental illness were deemed comparable to community data (Gulliver et al., 2015). More broadly, Rice et al. (2016) conducted a systematic narrative review and also suggested the prevalence of mental illness in elite athletes was comparable to the general population".
I believe this article confirms the values that my colleagues and I at Condor Performance have on this topic on the right ones. In summary;
Mental Health and Mental Toughness are not the same nor is one a "part" of the other.
Mental Health and Mental Toughness are not opposites whereby when one improves the other goes down and vice versa.
Keeping an eye on mental health needs to be part of all sporting programs.
Improving mental health has a direct benefit to performance.
Free mental health advice should come from anyone. Paid mental health advice should only come from those with recognised qualifications.
It's Not Just About Problems
The Positive Psychology movement exists because many psychologists wanted to do more than just fix mental issues. Traditional psychotherapy tends to be to get people back to 'just functioning enough' and that's it. It's like leaving someone mid way through their journey.
Sport psychology and her focus mental toughness were, in many ways, the original positive psychologies.
Additional Reading Related To Mental Health Challenges for Athletes