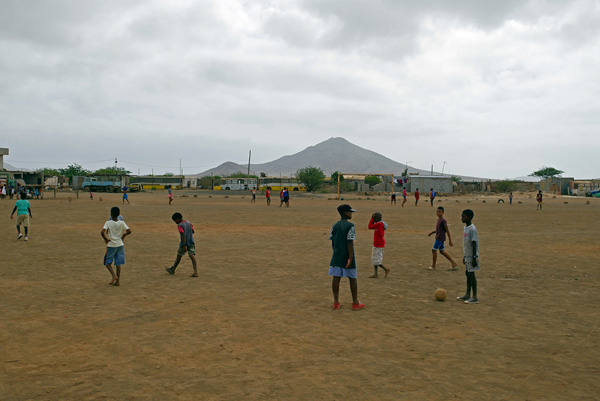 This article, The Problem with Privilege, was first written in 2018 and then updated in 2020.
Given the nature of the internet, I have no idea which country you're from if you're reading this article. But, given you can afford a device to access the World Wide Web then it's reasonable to assume you are not currently below the poverty line.
So I suspect you have probably never considered there to be any downside of being privileged. Well from a Mental Toughness point of view, there can be.
The problem with privilege, especially in younger athletes, is there is less "organic" mental conditioning taking place. By organic I mean the natural way a place produces challenges thus forcing locals to "find a way" to overcome them.
Examples
Many of the best long distance runners of the past fifty years have come from Central or Northern Africa. The simple theory is that as young school kids from Kenya and Ethiopia they had to travel long distances to and from school without any form of transport. So they started running there and back from a young age. Obviously there are tremendous physical benefits to this. But what about the psychological gains due to doing something so hard from such a young age? All of a sudden, a 5000 meter Olympic final isn't that big a deal. Just another 5 km stretch to be completed as fast as possible!
Mentally Harder Practice
At Condor Performance one of the ways in which we try to overcome this is via what we call Mentally Harder Practice (MHP). If done correctly this mental method can be very effective at boosting mental aspects of performance. No studies yet exist comparing MHP with growing up in a harsh environment. But my guess is that it would reduce the organic mental toughness gap between the first and the third world.
Mentally Harder Practice (MHP) is about doing anything that makes practice psychologically more challenging. I empathise mentally harder as it's easy to incorrectly assume that physically harder means mentally harder. I recall once asking a high profile Rugby League coach what he did to make practice mental harder. He replied "to make the guys run up sand dunes in 35 degree heat". I later asked his players about these sand dune drills and more than half said they loved them. If you love it, it's not mentally harder. In other words MHP is basically manipulating your daily training environment to be less comfortable. On purpose, for your own benefit.
Ideas
One easy way to do some MHP is to play with the thermostat in training. In hot places, instead of cooling down the facility either do nothing or heat it up. Or when it's freezing cold just let it be that way or cool it down even more!
There are three huge benefits to this type of mental training. I will use the above temperature example to explain. First, it varies training. We know the fastest way to demotivate an athlete is by having the same kind of training week after week. Second, if during an actual competition it was to become much hotter or colder than expected – this mental method will lessen the impact. Finally, MHP helps with two of the five aspects of mental toughness; [handling] emotions and [improving] focus. It helps with emotions as it makes training more emotional. This way you can really put your mental skills (like Mindfulness) to the test. Mentally Harder Practice helps to improve focus in the same way. It is much harder to focus when you're too hot so you will get a genuine mental work out.
Word Of Warning
A double word of warning before you get too excited and ask your coach to start throwing rotten eggs at you. First, make sure that none of your MHP ideas put you in physical danger and/or increase the risk of injury. Using the example of practising in the cold on purpose. It would be essential to properly warm up your body before such a training session. Second, make sure your ideas don't put you in psychological danger either. By psychological danger, I mean creating an environment that is so hard it actually causes some kind of long term mental scarring to take place. The safest way to do this is by only adding small mental demands to training. Not dissimilar to increasing the overall weight of a dumbbell slowly in certain physical training exercises to reduce the risk of tearing a muscle.
Reduced Consulting Rates For The Less Privileged
Speaking of privilege – did you know that at Condor Performance we charge less to work 1-on-1 with those from less wealthy countries. Yes, that is correct. Despite the fact that all of our sport psychologists and performance psychologists are from Australia are fees are one third less for certain clients. We use The Big Mac Index each year to work out the 15 most prosperous nations in the world. Sporting and non-sporting clients from these countries pay full rate. For all other clients from the rest of the world we offer a 33% discount.
This has allowed us to work with hundreds of athletes from around the world who would not have been able to afford our full rates. But one country has and is really taking advantage of this like no other; India. That's right, we work 1-on-1 with more Indian performers than almost any other country. Why? For a start there are 1.3 billions of Indian. Think about that for a second. How many table tennis players in India compared with New Zealand? Next, culturally Indian regard psychology as an essential building blocks to success and happiness. Furthermore, there appears to be very, very few qualified sport psychologists in India. So it should come as no surprise that they look beyond India to work with a performance psychology expert.
The Problem with Privilege was written by legendary sport psychologist Gareth J. Mole. Gareth is one of the psychologists who works for Condor Performance. He can be contacted directly via his email which is gareth@condorperformance.com.