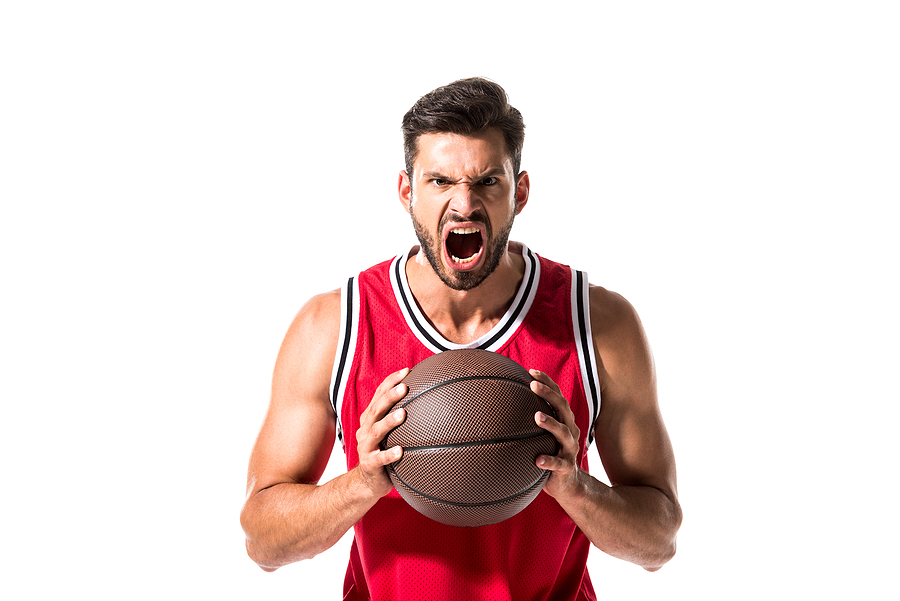 Emotions – The 'E' in METUF
As Sport Psychologists and Performance Psychologists we're often asked for ways to improve emotional management come performance day. So what exactly does this involve?
Through varitions of Acceptance and Commitment Therapy (ACT) we can learn to manage our emotions in more helpful ways compared with what society generally suggests.
At Condor Performance the goal of our emotion work is to teach athletes and performers how to perform at the highest possible level whilst experiencing the full range of emotions.
If you'd like more infomation above our sport and performance psychology services get in touch by completing the form on our Contact Us page.
Please Make Me Feel Better!
In our profession, we deal with emotions on a daily basis. Athletes and Performers often ask us how they can learn to feel better on performance or competition day. A day that is often riddled with a whirlwind of emotions from excitement to anxiety, to helplessness, guilt and everything in between. The work we do around emotions often begins with a deep dive into reality. We're probably never going to feel great on most performance days. And we will certainly never feel great before and during all competitive situations.
Our first job as Fully and Provisionally Registered Psychologists is to help our clients to let go of the idea of wanting to control the way they feel. Emotions aren't something we have a huge amount of influence over. Athletes and performers often come to mental toughness training wanting to learn how to get rid of the "negative" emotions and replace them with positive ones. Yeah, good luck with that!
In their defence, this is often what is taught to us from a very young age. "It's not appropriate to feel anger in the classroom" or "you should feel excited by the chance to play in the biggest competition of the year".
What they often don't realise is that it is trying to get rid of the negative ones that is actually the source of the problem. Not the actual uncomfortable feelings themselves.
Emotions And Performance
Emotion plays a huge role in Mental Toughness purely due to the fact that it has the capacity to impact virtually everything else. During the initial Kick Start Session, we hear stories of struggle when it comes to feelings on game-day. Performers often describe to us the many ways in which they try to control the uncomfortable emotions that inevitably arise on performance day. We get remarkable insight into how much impact emotions and feelings seem to have on their performance. To understand how to manage emotions, we first need to understand exactly what they are.
Why Do We Feel Things?
It is important for athletes and performers to understand why humans experience emotion. In short, it plays a very important role in our survival, providing us with crucial social and environmental information:
Feeling betrayed by someone? The emotion of betrayal teaches us not to trust that person again, because they have the potential to harm us.
Feeling scared to jump out of a plane? The emotion of fear warns us that if we jump out of the plane, we could die.
Feeling happy you completed that task? The emotion of happiness reinforces the behaviour you just performed, increasing the likelihood you'll do it again.
The Amygdala (the emotional centre of the brain) produces emotions mainly to warn us or reward us. The well-known fight or flight response is basically about our internal warning system. It's hugely beneficial for there to be a surge in emotion and adrenaline when being attacked by a killer wombat, for example.
Survival vs Performance
So what we know about emotions is that within a survival framework they're really good at keeping us alive. However, emotion in the performance domain has a reputation for often getting in the way of us doing the things we already know how to do. Our job as Sport and Performance Psychologists is to challenge the consensus that emotions have a direct impact on our performance. That is, to challenge the idea if I feel "bad" (i.e. nervous, anxious, doubtful) on game-day, I'll inevitably perform "badly".
Often one of the first questions I'll ask a new client during the initial Kick Start Session is,
"How do you view the relationship between emotions and performance. If I were to draw an arrow between the two, which direction would the arrow be pointing and what would this mean?"
Nine times out of ten, the response I get is, "how I feel usually determines how I perform". But if we rarely feel fantastic come performance day due to our Amygdala then we're in trouble, no?
The Reality Of Emotions in Sport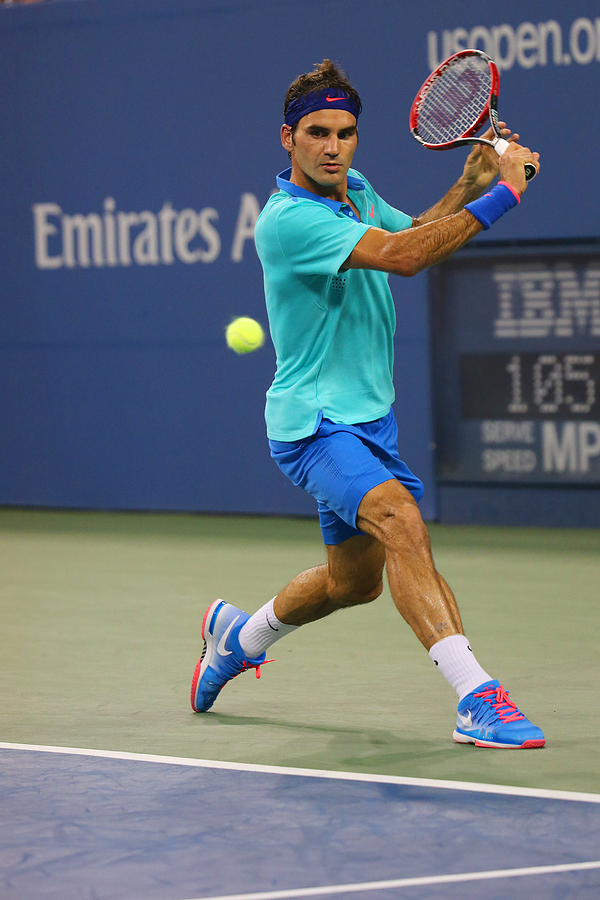 Little do most people know that it is actually the power we attribute to emotions that makes them so problematic. If you had the opportunity to ask some of the more mentally astute athletes in the world (e.g. RF) how they feel going into important matches most of them (if being honest) will say nervous or very nervous. We think either they've been doing it for so long they just don't get nervous anymore, or they've developed some 'magic skill set' where they can switch off those uncomfortable feelings. The fact is that even the best athletes in the world feel the full range of emotions we experience before an important event.
What has made them so good in their performance domain is their ability to welcome and embrace these emotions and perform at a high level with them present. The ability to do this is a skill that can be developed in virtually any performance domain, so how do we go about developing it?
Introducing ACT
The main therapeutic framework we work within at Condor Performance is known as Acceptance and Commitment Therapy or ACT (pronounced "act") for short. This approach assumes that trying to get rid of unwanted emotions (anxiety, depression, hopelessness) actually creates a lot of psychological distress, often having a maladaptive impact on our behaviour (or in this case, a negative impact on our performance). This is basically because we are trying to fight something we don't have a lot of influence over.
Through the mindful nature of ACT, we can learn to reduce the impact of emotions through building awareness and actually making room for them in our lives (and on performance day) and learning to let these feelings come and go without a struggle.
ACT Works
ACT is an extremely effective therapeutic approach to mental wellbeing and mental performance. In terms of emotion management, ACT has built a reputation over the past 30 years in terms of its effectiveness in both clinical and performance settings.
In the sporting domain, mindfulness-based strategies within an ACT framework have assisted athletes in emotion regulation, particularly during challenging periods of post-injury rehabilitation (Bernier et al., 2009, Mahoney & Hanrahan, 2011, Gardner & Moore, 2017). The effectiveness of ACT has also been seen in other performance domains including the workplace, academia and the performing arts (Moran, 2015; Paliliunas, Belisle & Dixon; 2018, Pingo, Dixon & Paliliunas, 2020; Clarke, Osborne & Baranoff, 2020).
Acceptance
ACT is an umbrella term for a range of mindfulness-based skills, with acceptance being one of the most useful and important. Through the skill of acceptance, our goal for athletes and performers is to help them open up to the uncomfortable feelings they experience as part of the human condition, before accepting their presence and allowing them to be there, rather than trying to avoid them. The idea behind acceptance is that if we learn to make room for emotions in our lives (without trying to fight them off), their power is ultimately diminished. ACT assumes that it is the struggle with and fighting off of these emotions that give them their power over our actions.
The "Noticing Self"
There is a part of us that feels, and then there is a part of us that notices that we feel a certain way. It is important for performers to learn to notice their emotions as they arise and build more awareness of them – why? Because our default response to uncomfortable feelings is to turn away from them – try to suppress, avoid or escape them, or distract ourselves from them. This is catastrophic when it comes to the motor skills required in most sports. It quite literally stopped you from doing what you are naturally very good at (e.g. kicking a soccer ball etc).
A trap we often fall victim to in performance settings is getting sucked into this default response. Eventually, we become so caught up in trying to get rid of uncomfortable emotions (an impossible task), that it's impossible for us to be intensity aware, present and focused on what we need to be doing in that present moment. To help athletes and performers develop the noticing skill, we ask them to practice intentionally and consciously noticing and acknowledging uncomfortable feelings. We might ask them to silently tell themselves what they notice they're feeling. For example, "I'm noticing anxiety", or "I notice I'm feeling worried". Through accepting and noticing emotions, we can learn to sit with the discomfort and reduce its impact on our actions (e.g. kicking a soccer ball etc).
Emotion Validation
Without acknowledging the presence of uncomfortable emotions we can actually invalidate our own experiences. When our most inner and private emotional experiences feel invalid, we're then at risk of falling victim to that unhelpful emotion default response (suppress, avoid, escape, distract). Following this, our default cognitive response is often "I shouldn't feel this way" or "I should be able to handle this better".
Validating our emotions is a very technical term for comforting and reassuring ourselves (through some compassionate self-talk) that as part of the human condition, it is very normal to feel uncomfortable emotions when we encounter difficult situations. When we learn to notice, acknowledge and validate our emotions (in light of the important role they play in survival), this allows us to make room for them without feeling the need to struggle with them.
Commitment
But at the end of the day, there is a choice to be made. The athlete or performer can choose to:
Feel these uncomfortable emotions and not commit to their actions, or
Feel these uncomfortable emotions and commit to their actions.
Through mental toughness training our goal is to empower individuals to choose the latter. With the help of skills such as acceptance, noticing and validation, the decision to commit becomes much easier.
Learning to Embrace Emotion
At Condor Performance, our goal is to guide athletes and performers towards a more healthy relationship with emotions. Because think about how boring would life be without them? The only reason we know happiness is because we've experienced sadness, so it is important as part of the human condition that we choose to welcome all emotions, pleasant and unpleasant. In the performance domain, we often view emotion in a negative light, but rather than looking at it as a sign of weakness we can choose to see it as a sign that we're living. If you need help in doing this, then get in touch.
References
Angiola, J. E., & Bowen, A. M. (2013). Quality of life in advanced cancer: An acceptance and commitment therapy view. The Counseling Psychologist, 41(2), 313-335.
Blackledge, J. T., & Hayes, S. C. (2001). Emotion regulation in acceptance and commitment therapy. Journal of clinical psychology, 57(2), 243-255.
Bernier, M., Thienot, E., Codron, R., & Fournier, J. F. (2009). Mindfulness and acceptance approaches in sport performance. Journal of clinical sport psychology, 3(4), 320-333.
Chawla, N., & Ostafin, B. (2007). Experiential avoidance as a functional dimensional approach to psychopathology: An empirical review. Journal of clinical psychology, 63(9), 871-890.
Clarke, L. K., Osborne, M. S., & Baranoff, J. A. (2020). Examining a group acceptance and commitment therapy intervention for music performance anxiety in student vocalists. Frontiers in psychology, 11, 1127.
Gardner, F. L., & Moore, Z. E. (2017). Mindfulness-based and acceptance-based interventions in sport and performance contexts. Current Opinion in Psychology, 16, 180-184.
Graham, C. D., Gouick, J., Krahe, C., & Gillanders, D. (2016). A systematic review of the use of Acceptance and Commitment Therapy (ACT) in chronic disease and long-term conditions. Clinical psychology review, 46, 46-58.
Liverant, G. I., Brown, T. A., Barlow, D. H., & Roemer, L. (2008). Emotion regulation in unipolar depression: The effects of acceptance and suppression of subjective emotional experience on the intensity and duration of sadness and negative affect. Behaviour research and therapy, 46(11), 1201-1209.
Mahoney, J., & Hanrahan, S. J. (2011). A brief educational intervention using acceptance and commitment therapy: Four injured athletes' experiences. Journal of Clinical Sport Psychology, 5(3), 252-273.
Moran, D. J. (2015). Acceptance and commitment training in the workplace. Current Opinion in Psychology, 2, 26-31.
Paliliunas, D., Belisle, J., & Dixon, M. R. (2018). A randomized control trial to evaluate the use of acceptance and commitment therapy (ACT) to increase academic performance and psychological flexibility in graduate students. Behavior analysis in practice, 11(3), 241-253.
Pingo, J. C., Dixon, M. R., & Paliliunas, D. (2020). Intervention enhancing effects of acceptance and commitment training on performance feedback for direct support professional work performance, stress, and job satisfaction. Behavior analysis in practice, 13(1), 1-10.
Ruiz, F. J. (2010). A review of Acceptance and Commitment Therapy (ACT) empirical evidence: Correlational, experimental psychopathology, component and outcome studies. International Journal of Psychology and Psychological Therapy, 10(1), 125-162.