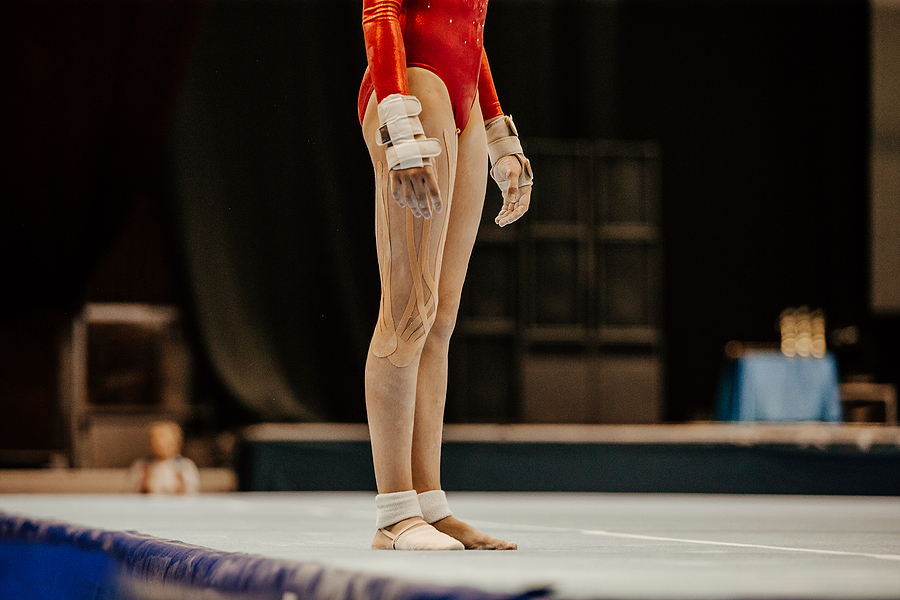 In this article we will explore the concept of mental blocks. Specifically the kinds of mental blocks that we commonly encounter in a sport and performance context. Without a doubt, some sports are likely to product more mental blocks than others. Which ones? Those that require manoeuvres such as gymnastics, surfing and all equestrian sports to name the most obvious.
For the rest of this article I will use gymnastics as an example. This is what the situation typically looks like when we find out about the mental block. A young gymnast is preparing for a major upcoming competition. For the uneven bars she is confident about the whole routine expect for the The Def (see below).
The Def (bars)
Description: The Def is a Gienger release move with an extra full twist. In simpler terms, the Def is a skill completed on the uneven bars where the gymnast releases the bar, completes a back salto layout with one and a half twists (540°) before catching the bar again.
In the mind of this hypothetical gymnast The Def is a mental block. It's a skill that is so hard that she can't imagine being able to do it in training; let alone in competition.
So how we know it's a mental block as opposed to a different type of block? Is it enough to just take this athlete's word for it? Not really.
What are the other kinds of blocks?
The main ones are physical and technical blocks. A physical block is when the body simply will not allow for the skill to be executed at this time. This might be due to injury, or literally the size of athlete. Think about a junior basketballer who wants to dunk the ball. She knows how but is just not tall enough (yet) to get anywhere near the ring.
A technical block, on the other hand, is when an athlete currently doesn't have the "muscle memory" to execute a certain skill. A great example of this is when it golf, a few year back, they allowed long handled putters. For the non-golfing readers, this is a putter (used on the green) that is much longer than normal ones. The technique required to use this new type of putter is not the same as for a normal, shorter putter. So, many players tried it, had technical blocks and then went back to the old style.
Finally, We Have Mental Blocks
Or maybe we should call them genuine mental blocks. A genuine mental block is when the performer really believes that they will not be able to perform the skill. And it's this belief, and nothing else, that is actually getting in the way of them doing it.
So here are no physical nor technical reasons why they shouldn't be able to do this skill. One of the most compelling pointers it's a mental block is if the performer has already done the skill in the past.
Let's go back to our example of the gymnast. If she has executed The Def before but can't anymore this suggests a mental block.
Some sport psychologists might like to find out if there is reason for this. Was there a bad fall once? Maybe she saw another gymnast try and fail? Maybe someone has told her it's impossible. Personally, I prefer to spend the majority of the mental conditioning on how to help them overcome the mental block. And these suggestions, below, are likely to the same regardless of the cause. And remember, these is not always a cause. This is mainly due to the limited amount of time that we have without our sporting clients. On average, via our monthly approach to consulting, we spend between 90 and 120 minutes "in session" with our clients. So it's not that we are uninterested in the causes of things (such as mental blocks) it's that we don't have time to really get into them.
Baby Steps
Baby steps refers to simply breaking down the skill into smaller, more manageable parts. Of course this is normally the coaches' domain but not all coaches are mentally astute. Competence (actions) before confidence (a feeling) is the key here. Competence before confidence means that an athlete needs to be able to do something competently in order to feel confidence. In other words telling them "you can do it" is not very effective. Baby steps are a great way to overcome mental blocks. If done right there is never a large leap in difficulty.
For example, let us imagine that The Def is a 9 / 10 in terms of difficulty. What does a 7 look like? And and 5 or 3? Once these have been established then the gymnast can go back to the number in which they feel competent. Let's say 4/10. With some patience, they can then work their way slowly up through the numbers. Do not, under any circumstances, jump from a 6 to 9 for example.
Seperate Actions from Thoughts from Emotions
Another way to overcome mental blocks is by realising that actions, thoughts and emotions are not one and the same. By this I mean separate actions, emotions and thoughts into different types of stimulus. This can be done away from training to start with. Through processes like Really Simple Mindfulness anyone can learn to observe their emotions and thoughts and therefore not let them stop certain actions from taking place.
As some of my clients know I like to prove this during sessions. For example, I will ask them to tap their head whilst saying to themselves "I am tapping my thigh". Once the athlete knows that action are genuinely independent of thoughts and emotions they can use this in training. Using the current example, this means accepting that thoughts such as "I will never be able to do this" are fine. Feelings of panic are to be accepted and they don't have to stop you from taking the first step (literally).
And if you combine these two ideas, the combination tends to be very effective.
As always, if you'd like a helping hand let us know.