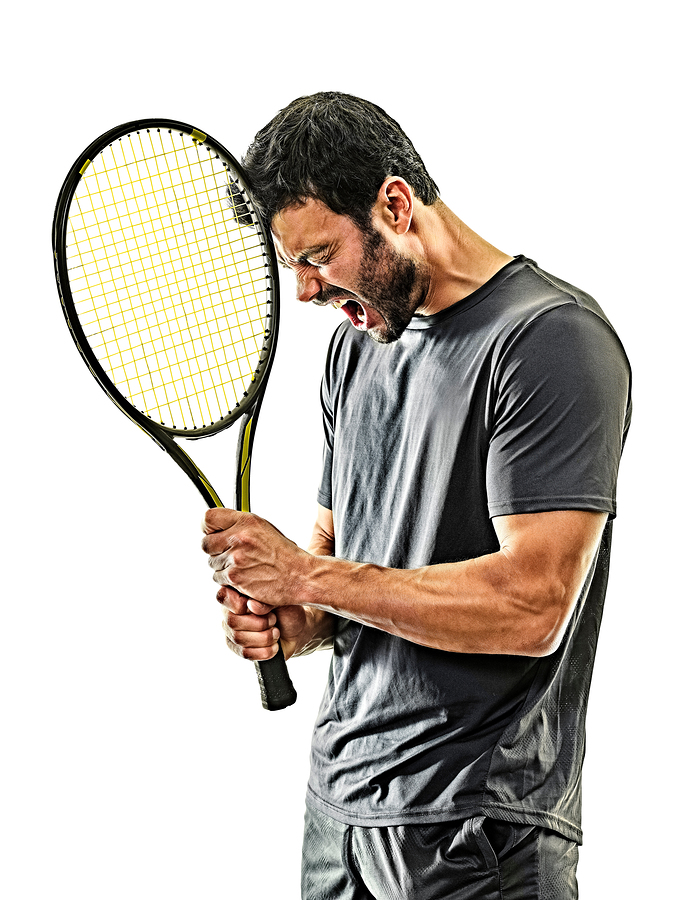 Sport psychology and its big sister performance psychology are minefields when it comes to terminology. What I mean by this is that related terms gets thrown around often and easily. Some of these words are more common than others. For example, 'mental toughness' and 'emotional intelligence' are used and misused more frequently than 'team unity' and 'flow'.
Those of you who are familiar with Condor Performance (the psychologists) and Metuf (the model) will likely know that for a long time we have tried hard to define such terms. For example, for us mental toughness is an umbrella terms that pertains to the "Big Five" aspects of the mental side of sport / performance. In fact, the word Metuf is an acronym for motivation, emotions, thoughts, unity and focus. And of course, mental toughness is not to be confused with the other '
But what about the "Big Five" terms themselves. When we use the words emotional intelligence for example are we all in agreement about exactly what we are talking about? Not in my experience, not even close. In fact, I find emotions and related discussions to be the most confusing, and risky, of all the sport psychology concepts.
Some Recent Examples
Let me use an example to explain. Recently on social media I saw a screenshot of a presentation that contained the words "controlling their emotions under pressure". It was a bullet point next to the words composure, one of "six keys to being resilient" (according to the slide). I added this comment "It is not possible to control emotions, only influence them. It is psychologically dangerous to imply you can". I will not go into detail about the back and forth that took place after this initial comment except to say this. It would be very useful if there was a censuses on how emotions work and what we mean by emotional intelligence.
With that I will give my professional opinion and expand on my "it is not possible to control emotions" comment. As an applied sport psychologist it's not really my job to prove that the below is correct, or scientifically robust. Having said that, at Condor Performance, we do collect a huge amount of internal data as part of our mission to be constantly improving. Some academics might argue that because our data is not converted into scientific articles and then submitted for peer review that it is meaningless. I will save my counterargument to that assertion for another time / blog.
Our Guide to Emotional Intelligence
First and foremost we want to agree on what emotions are. They are feelings. Many of these feelings are enjoyable like joy and excitement. Many are not that fun such as fear, nerves and frustration. Then there is the feeling of not feeling anything at all – often called apathy. Some recent studies suggest there are 27 main emotions that most humans experience. This "feels" about right. Especially if you remove the ones that sounds like emotions but are actually thoughts (like worry, for example).
In browsing the list of these 27 emotions I have picked eight as very common for athletes, coaches and other performers:
Anxiety
Calmness
Confusion
Envy
Excitement
Fear
Satisfaction
Triumph
With these in mind we turn our attention to the question what is your relationship (as a person) to these and other feelings? Is it useful to find the cause of your excitement (for example) so you can replicate it at will? Are strong feelings of anxiety and fear bad – to be stopped like some kind of emotional disease? Do we control our emotions or do they control us or neither of these?
This Is How I Explain It To My Clients
Emotions are just part of the human experience. Internal feelings are one of seven sources of information (stimulus) available to most of us most of the time. The others are sight, sounds, smell, thoughts, touch and taste. All of these groups of stimuli vary in terms of their pleasantness. For example, drinking fresh and sour milk activate different taste buds but both are taste sensations nonetheless. You can apply the same to all seven. We experience fear and excitement very differently but both are emotions, nothing more, nothing less.
The first and most important part of being emotionally intelligent is just becoming better at noticing and experiencing different emotions. Yes, both the pleasant and the unpleasant ones. There are many ways to go about this but there are a couple of rules to ensure it's helping. Don't try and change the emotion directly. Wether it be via mindfulness, meditation or moonwalking your task is to "increase your awareness of your feelings with decreased judgment". I often like to do this by going through all the senses so that there is no real difference between the internal two and the external five. Here is a link to 16 minutes "Really Simple Mindfulness" audio recording we created recently in case you want a helping hand.
Technology – Friend or Foe?
You can certainly use one of the myriad of Apps as well (too many now to list) but remember this. Mindfulness, like exercise, shouldn't cost you anything. You do not need a gym membership to improve your cardio fitness. You don't need to pay for the Premium version of an App in order to do mindfulness. Even our "Really Simple Mindfulness" audio recording above is only really designed as 'training wheels' until you get the hang of it by yourself.
So becoming better at observing your emotions is the first part of emotional intelligence. But it's not the only part.
The second part is about realising that although you can never control your emotions you can sometimes influence them. And that choosing to do this might assist with what you're trying to do (achieve etc).
For example, you might decide that you would like to feel as calm as possible before competitions (exams, performances etc). In your attempt to influence this (NOT CONTROL) you might design a Pre Competition Routine that is full of tasks they YOU find relaxing. With practice (repetition) the likelihood of you feeling calm the hour before kick off or tee off will increase. But real emotional intelligence comes with knowing that there will never be a guarantee (synonym for control) that you will in fact feel calm and relaxed.
Don't Try And Change Emotions Directly – Ever
And not even here you are not trying to change your emotions directly. If you relaxation tasks are actions (preferable) then you're really influencing your preferred pre game actions and hoping they make you feel calm. This is very different from trying to calm yourself down.
How do we deal with this? We just notice these unexpected feelings alongside all the other sights, sounds and thoughts of the situation. Which if you've been doing this on a daily or weekly basis (see above) as part of your training will be child's play.
For those of you who stumbled across this article in search of an applied definition of emotion intelligence then copy and paste this.
"Emotional intelligence is the ability observe and label your own human emotions and to know when and how to influence them".

Gareth J. Mole, Sport Psychologist @ Condor Performance