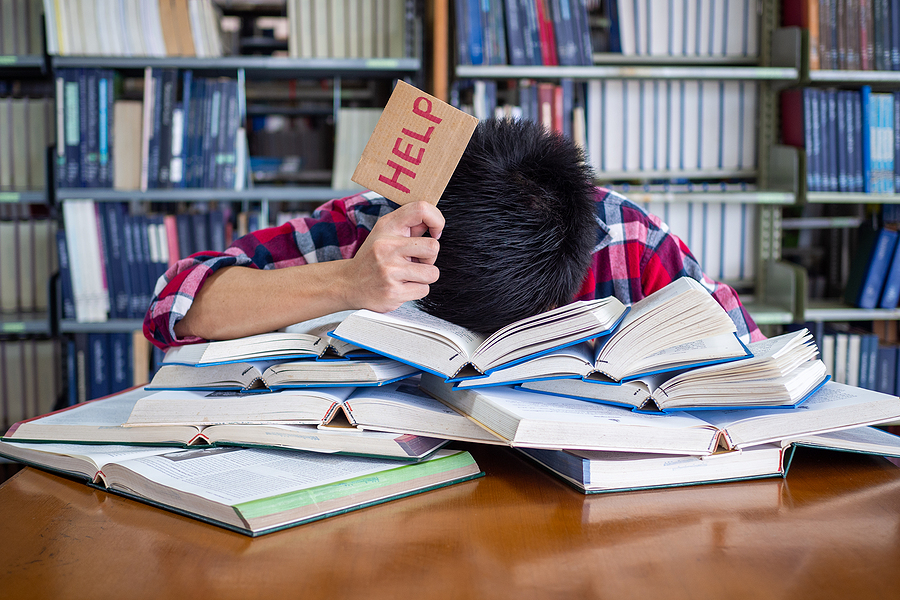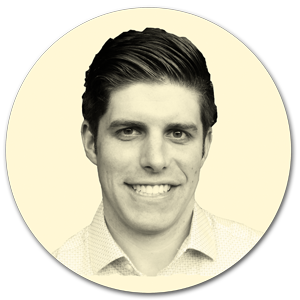 Recently, our colleague Harley de Vos spoke with Jarrad Merlo on his podcast E2 Talks on the fascinating topic of performance psychology for exams. Due to the growing number of students and exam takers contacting us we thought it would be a good idea to use this week's Mental Toughness Digest to add their interview below.
For those who prefer to read instead of listen a full transcript of the conversation is below as well. As always, please share and use the comments box at the bottom to join the conversation. If you are an exam taker and feel like you'd benefit from some 1-on-1 mental coaching then get in touch and we'll send you detailed infomation about our performance psychology services.
Episode 15 – How to win on test day with performance psychologist Harley de Vos from Condor Performance
Full Transcript
Welcome to E2 Talks. It's a podcast where we chat about the English language landscape. In this podcast, Jay chats with performance psychologist Harley de Vos about a range of issues that can affect your performance on test day. They discuss best practices leading up to your exam, the night before your exam, the morning of your exam, and during your exam. Importantly, they discuss ways to manage test anxiety before and during your test, so you can maximise your performance on test day and win.
Jarrad Merlo:
Hello everybody, my name is Jay. I'm one of the expert teachers here at E2 Language. Today, I'm chatting to a sport psychologist named Harley de Vos. How's it going, Harley?
Harley de Vos:
I'm very well, thanks, Jay. How are you?
Jarrad Merlo:
Yep, I'm doing pretty well. Doing pretty well. Some of you might be thinking, why would I want to be talking to a sports psychologist when we prepare people for English language exams? And the reason is, I think there's great overlap between what athletes do and what test candidates do. Obviously, test candidates luckily only do it once or twice. But there's certainly some overlap there. Harley, can you just introduce yourself, if you don't mind?
Harley de Vos:
Yep, certainly. Firstly, just a minor correction, I'm a performance psychologist, not a sport.
Jarrad Merlo:
Right.
Harley de Vos:
I'm actually doing the registrar program to become an endorsed sport psychologist. I've got a master's degree in sport and exercise psychology. But just in the interest of using proper titles, I call myself a performance psychologist at the moment, or a sport and exercise psychology registrar, but not a sports psychologist. So that's my background. Currently, I work for a company called Condor Performance, and we provide sport and performance psychology services to athletes and performers. We work with individual athletes, we work with coaches, we work with teams. This work is both with athletes and performers based in Australia. But also globally as well.
One of the advantages of being in 2020 and especially it's been probably amplified on the back of COVID-19, is that with all the technology that's available now, you don't have to be physically in the same place as someone anymore to be able to access those services.
Jarrad Merlo:
Nice. Yep.
Harley de Vos:
I do a lot of work with that. Work with a whole host of athletes and performers from different sports. I'm also, I've just started a PhD which is in sports psychology, which I'm doing through the University of Newcastle, and that's in partnership with the Australian Institute of Sport.
Jarrad Merlo:
Nice. What's your focus in your PhD?
Harley de Vos:
It's looking at athlete performance health, we're calling it. There'll be a focus on mental health and on sleep and on, I suppose, developing strategies to optimise those with a view to improving athletes' recovery, and also helping from a psychological point of view to reduce time away from training that athletes spend because of injury and illness.
One of the big things that we know is a really strong link between physically, our health, and mentally, our health. That sort of mind/body connection. So you're looking at it from a psychological point of view, how we can improve athletes' health so that they can train more frequently, and I guess the more time that athletes are able to train, and the less time that they spend absent from training through injury and illness, the greater that they're likely to be able to produce their best performances when it really matters.
Jarrad Merlo:
Nice.
Harley de Vos:
Yeah. So it's sort of in that space that we're looking.
Jarrad Merlo:
Yeah, nice, nice, nice. Yeah, the physical and the mental, they're obviously so tightly interlinked, aren't they?
Harley de Vos:
Yes.
Jarrad Merlo:
All right. The way that I thought we might structure this talk is to talk about what our candidates should be doing pre-exam, in the months or days leading up to their test. I then want to talk about what they should be doing on the day of their exam. You mentioned sleep there, which would be a part of that. Obviously, the night before. Hopefully not during the exam.
Harley de Vos:
No.
Jarrad Merlo:
Then I want to also talk about their performance and what's going on during the exam itself. I should just also mention here that I've taken these tests myself. These tests are very high stakes. That's why I wanted to talk to someone about performance. They can be very anxiety provoking. One of the things that happens when you get very anxious before and exam or during an exam is that it inhibits your cognition. Obviously, this is different than sport, because I suspect you're focusing more on how it affects your physical performance. Correct me if I'm wrong.
Here, we're really thinking about, you're not so worried about your physical performance in an exam, obviously, but certainly worried about how you're reading that text, and are you able to concentrate on that text? Are you able to comprehend that text or speak? I guess there is a physical aspect to speaking. Stuff like that. What do you think there?
Harley de Vos:
I think one of the things about performance is that it's so intertwined between the physical and the psychological. I guess, in some sports there's certainly an external element where it's perceived to be a very physical sport. In the 100 meter sprint, the person who can run the fastest is going to win. Of course, what actually allows that person to run the fastest is often based on psychological underpinnings. Those that can deal with pressure the best in the moment of dealing with a big final, for example.
Jarrad Merlo:
Yeah, yeah.
Harley de Vos:
The person who makes the least mistakes, or that can be the most focused, is who's going to win in that sense. Starting from that, I guess if we're talking about it from a pure exam point of view, there's a much higher cognitive and intellectual component there. But there's still a lot of the principles are the same. There's still the capacity to talk. If it's writing, you've still got to write and deal with that. We know that anxiety in a performance setting can certainly significantly impact even the most basic motor skills, such as talking.
I'm sure a lot of us will have experienced at some point doing a presentation in a classroom, or delivering a speech in a public space, where you get so anxious that it's actually really hard to get the words out.
Jarrad Merlo:
Absolutely.
Harley de Vos:
So you've definitely got that physical component there as well.
Jarrad Merlo:
No, it's fascinating, isn't it? Really, really interesting stuff. Yeah. The other thing is, I think people underestimate how much this can impact test performance. Even native English speakers who go and take these tests can experience this as well. And all of a sudden, their language skills, which are native, natural, are inhibited. Also language is just one of those weird things where some days you wake up and you speak like a poet. Other days, you wake up and you struggle to get a sentence out, too. There's a lot of variability just in day to day life with your language abilities as well.
All right, let's start with pre-exam. What do you think our exam candidates should be doing sort of leading up to their tests? Let's say a week out from their tests.
Harley de Vos:
A week out? I think the key thing to performing well in most situations is you want to get your work done early. The classic saying, proper preparation prevents poor performance. Really, I suppose, focusing on that. Having really strong study habits is really important so that's where a good routine can be, recognising within yourself when you study the best. Some of us, if we wake up early in the morning, and the first thing that we do is sort of hit the books for a couple hours. Because that's when we're at our best mentally. We might be at our sharpest, and things like that.
Others, okay, I might need to ease my way into the day before I do it. But certainly, developing really strong study habits is a really important first step I think that needs to be built up. Obviously, the more that you know, the more confidence that you can take that you can perform at your best. So that's a really important thing. I think there's an element there which, if you look at it from a performance side, when we watch athletes and we watch top performers do their thing, for the average person there's kind of that awe. Like wow, they're so amazing.
But what you overlook is the fact that they have put in so much hard work to get to that point. That's the key thing about performance is you've got to work really hard. When it comes to preparing for an exam, you've got to put in the work. You're not going to … I think that's a really important first step, that you've got to actually do the work.
Jarrad Merlo:
Good call. Yeah. That's music to my ears. We're all about preparation at E2 Language, so that's great. Yeah it really is, you have to start building up your endurance as well. One of the things with these exams is that they can go for about three hours. If you're studying bits and pieces here and there for 10 minutes or 20 minutes, it's a whole different ballgame when you're into the last bit of the exam, the end of the second hour of the exam, and it's in the listening section, and it really is a test of endurance. So that preparation for endurance is really important, too.
What would you say about preparing … It's a good idea to prepare when you're feeling good, when you've had a nice cup of tea, and you relax and you sit down at the computer, and you're burning incense or whatever you're doing to make yourself feel good. But on the exam day, you may not be feeling good. Would you recommend that people prepare when they're tired or hungry or in other states?
Harley de Vos:
Absolutely. That's really music to my ears. Definitely. You want to spend some of the time doing your preparation, preparing when, yeah, when things are really difficult for you. When you're not at your best. As you say, when you are tired or when you're hungry or whatever it is. Because you're absolutely right, on exam day, we can't guarantee that you're going to feel at your very best. One of the important things in performance is you don't have to feel your best to perform your best. There's a big difference between those two.
Jarrad Merlo:
Nice.
Harley de Vos:
Absolutely, doing, practicing when you're not feeling well is really, really important. Definitely, we want to be doing that at least some of the time. Some of the ways that I guess can help that, for some people that might be studying in the evening at the end of the day, when they're really tired. Or they're putting in a solid block of studying before dinner when they're hungry. Just being able to deal with that. Doing some studying when you don't want to do it, when your mind is protesting it, it's telling you to go and do other things. But actually just sitting down and doing that is really important, so that you develop experience at being able to produce the work when you don't feel like it.
Jarrad Merlo:
Great, yeah. I remember taking the IELTS test and had to get up at about 7:00am to get to the testing centre, then I had to wait in line for hours. I can't remember what I ate for breakfast. But then the first part is the writing test where you have to write a 250 word essay and other bits and pieces. That's at 9:00 in the morning. I really thought to myself, wow, how many people wake up and write essays? That doesn't happen. So that would be a really good practice, to wake up and get in that mindset.
Harley de Vos:
Yeah. I think there's a lot to be said for being able to try and replicate exam-like conditions as part of your studying. So doing some work at the time, so yeah, if you've got an early morning exam, practice getting up, getting out of bed, getting ready, and doing study at that time so that that becomes a little bit of a routine for you. I think that's really important.
Jarrad Merlo:
Yep, absolutely. What about, most people are okay, they get a few jitters, that they manage through and whatever, it's not such a big deal. But we do have some people who write in and they genuinely suffer anxiety issues. What practices do you recommend? Practices like mindfulness meditation or physical exercise. How can these people leading up to their exams sort of calm their nerves?
Harley de Vos:
Yeah. So certainly, for anyone that is struggling with an underlying mental health issue, it's important to know that there is help available, and that there's really good help and support out there. So certainly for anyone who's in that category, I would strongly encourage you to go and speak to someone. Maybe someone like myself who has an interest in performance, but also has a strong interest in mental health. Or it might be someone who specialises in an anxiety disorder or something else. But that's really important, that you want to sort of work on that.
If we're talking about general, I guess, performance anxiety and how to manage those nerves, certainly the mindfulness meditations and guided exercises and relaxation can be really helpful. What I would caution against though is if people aren't already familiar with that, it's probably not a good idea to start doing it. We don't really want to be introducing anything new right before a major performance, because that can actually be detrimental to performance. For those that have experience in that, absolutely, that's a really good practice to maintain. But if you haven't, and it's only a few days before the exam, don't start now.
Jarrad Merlo:
Don't go on a meditation retreat?
Harley de Vos:
I wouldn't be doing that.
Jarrad Merlo:
Fair enough.
Harley de Vos:
What else can help, certainly movement is really important. I guess in the days leading up to the exam, part of that daily routine should be some form of moving. Why that's really important, whether that's going for a walk, or going to the gym, or having a hit of tennis with a friend, doing a dance class if you can do them at the moment. But whatever it is. So moving your body's really important. We know that's a really great way for us to reduce stress. When we move, it helps our body to metabolise cortisol, which is our stress hormone, so that's really important.
Then also we know that movement is really important for cognition. Okay, it helps with learning and with memory. So definitely doing something every day's going to be really important. In terms of, I guess, closer to the exam or on the day of the exam, what can be really helpful is deep breathing and knowing how to deep breath. Deep breathing is really effective physiologically at actually changing our brain chemistry.
One of the things that we know is when we are in a stressful situation, such as an exam, our threat system is activated. Part of our brain gets activated, and that's when we start to see our heart rate increase, our breathing gets shallower and faster, our digestive system shuts down, which is why we can experience the butterflies in the tummy, we become sweaty, we might become jittery. So they're all the physical signs we experience. Plus, there's also the cognitive element, with the worrying and the catastrophising thinking.
Breathing is really good, because it actually helps us to switch which parts of our brain are activated. A little bit like when we're anxious, it's like our foot's on the accelerator, okay? But to perform really well in the exam, you need the brakes on. We need to slow it down. Breathing's really good for that.
A little useful exercise that can help is what we call box breathing. This is simply just to breathe in through your nose for four seconds, hold that breathe for four seconds, breathe out for four seconds, and repeat that. And it's just like you're going around a box. For those who are very visual, they might want to imagine that box just in front of them, and that can just be a nice way just to help slow down the breathing, which is really important. That's one aspect.
The other thing which I think is also important to acknowledge is that exams are difficult and they are stress provoking situations, and they're designed in many ways intentionally to do that. Part of it is also, I guess, a willingness to tolerate discomfort, knowing that this exam's going to be difficult, but it's really important for me to do that because it's going to help me with future studies, or with other aspects of my life. So it's really important that I do this exam and I'm willing to sit with the discomfort that I might experience along the way, in order of working towards what's important for me.
Jarrad Merlo:
Well said, yeah. I'm a big fan of acceptance. Just saying, you know what? My heart's going to flutter, my stomach will feel terrible, my hands will sweat. Who cares? I'll get over it.
Harley de Vos:
That's okay, it's normal. That's just my body responding to a threat. It's okay. I'm here to do a job, and I'm going to do that.
Jarrad Merlo:
Yeah, good one, well said. All right. So what about sort of night before the exam with diet and sleep? What do you have to say about that?
Harley de Vos:
Yeah. Again, we don't want to change anything a day or two days before. We want to keep doing our same routines. Hopefully, everyone has a good sleep routine where they go to bed at the same time every night and they wake at the same time, and if they're not, it's probably a good idea to be doing that. Particularly a few days before the exam. If you've got a 9:00am exam, and you know you have to be up at 6:30 in the morning so that you can have something to eat and you can get to the exam, then practice getting up at 6:30 a week before, the longer the better, so that you can just consistently waking at that time, even on weekends.
With that, then, you're also going to try and set a bedtime that's the same. So it might be 10:00pm or whatever. That's the time that I'm going to bed. I'm going to build that into my routine. We want to keep that the same. I have heard anecdotally that for some athletes, that for them, they find the sleep two nights before their competition is the one that they most want to get right.
Jarrad Merlo:
Right, interesting.
Harley de Vos:
Because of the night before, things can happen or whatever. Again, we can perform in the short term, even if we haven't slept well. If they can nail it two nights before, then at least they've had a really good sleep and a good rest and they know that they'll be right to go. Making that sleep a priority's really important. But certainly, the night before, I think what is really important is you want to do your last revision of notes. You don't want to be studying any new material that close, because that's going to impact performance.
So just a revision of notes. You want to give yourself a really good break.
Jarrad Merlo:
Good. I agree.
Harley de Vos:
So it's about, I've reviewed my notes, I've done what I can, I'm ready to go.
Jarrad Merlo:
I remember in high school, basically having that attitude. It's like, there's nothing more I can do now. So I might as well just chill out, watch a movie, relax.
Harley de Vos:
That's exactly right. That's really important. I'd encourage people to do that. To be switching off and really trying to relax and unwind the night before. Making sure that there's a period of time, probably at least 30 minutes, ideally 60 before bed, where you're not on any devices. Just to help sleep. Make sure that your room is a good place to sleep is really important as well. That it's cool, it's dark, it's quiet.
Jarrad Merlo:
Yep.
Harley de Vos:
As free from clutter as much as possible. We're not studying in bed or anything like that, because that's going to impact it. Certainly that unwinding process is really important. I think that's a big thing. The other thing that's also important in this is if you are really anxious the night before an exam and you can't sleep, don't spend long periods of time laying in bed not sleeping.
Because what we do is, we actually condition our mind that that's what we do. We go to bed and we just lay there and we think. Give yourself 20 minutes, half an hour, max. If you're not asleep, come up. Get out of bed, go into a different room, do something that's really quiet and not stimulating. Maybe it's reading or some coloring or some journaling, or listen to some really soft, calming music. And there's some really great soundtracks that you can get. You know, sounds of rain on the roof and things like that can be really good.
Again, be aware of caffeine and how much caffeine you have too close to bed. For those that do enjoy a cup of tea or coffee, caffeine before can help increase alertness and can help, there is an effect there. Certainly, if you're someone who likes a coffee in the morning like I am, well have your coffee in the morning before the exam. That's important to do. But don't have the coffee probably at dinnertime, because you might not be able to sleep.
Jarrad Merlo:
And probably don't introduce any new foods into your diet the night before. Or just certain foods I would avoid, like chili, obvious things like that.
Harley de Vos:
That's right. If anyone has any sensitivities or intolerances to certain foods, be steering clear of them the night before. Yes. Eating just a normal, healthy meal is really good. I'd encourage you to do that. Don't eat too close to going to bed. Give your body a chance to actually start digesting and processing that food before you go to bed. That's really important. You do want to eat something that's wholesome, that has good proteins, plenty of vegetables there, some good fats and carbohydrates in that. Just eating what you would normally.
Jarrad Merlo:
Nice. Good one. All right, let's imagine it's on the day. The alarm goes off. What do you recommend first thing up?
Harley de Vos:
Look, I think everyone has … Some people have very deliberate and structured morning routines, some don't. But certainly, it's important between waking and getting ready for the exam that you've had a really good, filling breakfast so that hopefully you're not going to go into the exam hungry or so that your blood sugar's stable. We don't really want them crashing through the exam. So nothing too sugary.
It might be a smoothie with some fruit and Greek yogurt, or in the winter months, a good porridge or oatmeal. Something like that, that's going to give you sustained energy beforehand is really important. It's not going to be too sensitive in the tummy and cause you any issues there. Having breakfast. If you do like a cup of tea or coffee in the morning, have that and give yourself time to have that. A good idea to drink plenty of water as well. You want to be hydrated as you go into the exam as well, because we know dehydration affects your ability to think.
Jarrad Merlo:
Yeah, good one. Good. All right. So don't change it up too much, that makes sense. Big breakfast. I'm a big fan, I like healthy fats, avocado, stuff like that, that seems to sustain my energy for a long time.
Harley de Vos:
Perfect, yeah. Avocado toast, with an egg or without an egg could be ideal. This one is more my own personal experience more so than anything I know from science. But for me, when I was always doing exams at uni, I always had this motto that if I looked good, then I would feel good. And if I felt good, then I could perform better.
Jarrad Merlo:
Nice, yep.
Harley de Vos:
For me, making sure that I had a shower, had a shave, put on jeans.
Jarrad Merlo:
Yep. I like it.
Harley de Vos:
I was going out in my trackies and Ugg boots. That was something that was important for me. And for others, that might be important as well.
Harley de Vos:
Taking a little bit of pride in how you look. You don't have to wear a dinner suit to the exam.
Jarrad Merlo:
Good one. Yeah.
Harley de Vos:
But something just fine and casual. You're going to be, probably think about different layers in case it's really cold in the exam room or in the hall, wherever it's done. Or if it's really hot.
Jarrad Merlo:
Yeah.
Harley de Vos:
That's really important as well, that you dress depending on the conditions. If it's too hot or too cold, that might impact your ability to perform well.
Jarrad Merlo:
For sure. Yeah. I think also, you want to make sure you've got your transport organized. The testing center might be far away. Make sure you've got your Uber booked, or you know which train station you're getting off at. Even doing that the week before, just so you know what that routine is, you don't want any surprises on the day of the exam. You certainly don't want to rock up late. Or as I did once, rock up and realize I hadn't actually booked the test itself.
Harley de Vos:
Yes, you want to make sure you've done all that sort of stuff right. So you've got that. You give yourself plenty of time, I think is really important. In the event that the trains aren't running, for example, if you're taking public transport. You've got to get an Uber and still get there. You're better off being at the exam center early and having to sit around rather than rushing around late. We want to just try and eliminate as much stress as possible. Again, doing all that stuff, doing it early, having your research done early, knowing where you have to go, how you're going to get there, how long it's going to take, that's really important.
Jarrad Merlo:
Yeah. One of the things you have to do when you take one of these tests is sit in the waiting room. I see people with notes, they're doing their last minute cramming. One thing I like to do is actually take a pen and a piece of paper and just start writing. I find, when I just start writing off the bat with no, how can I say this? After a few sentences or a few paragraphs, I start to get in the rhythm, my brain starts to get in the writing rhythm. So obviously, it's a bit like warming up before the exam. I think that's really helpful. Just to practice writing an essay in the waiting room, just casually. Not putting any pressure on yourself, but just getting those bloods flowing.
Harley de Vos:
I think that's a great idea. I think particularly when the focus is on actually the writing rather than the content is really important as well.
Jarrad Merlo:
That's it, yeah.
Harley de Vos:
Personally, I'd probably be discouraging people from reading notes. Like if you're in the waiting room, you're not going to gain anything at that point.
Jarrad Merlo:
Yeah, I agree. I agree, it's too late.
Harley de Vos:
If you don't know by the time you get into the waiting room, you're not ready to do it. And that's not going to help. If anything, you're going to actually hinder your performance. You've got to get all your studying done before.
Jarrad Merlo:
That's right. Some of these tests are also paper-based tests, and you have to write your essay with a pencil. That was a real shock to me the first time I had to do that. I hadn't written with a gray lead pencil since I was in grade six at school. Actually, I mean I had the strength. But I tell you what, my hand was getting pretty sore. My handwriting was getting pretty messy by the end of it. I think a good practice would've been to actually write a couple of essays, do my preparation with the gray lead pencil. That would've been helpful.
Harley de Vos:
That's a really great point. And definitely, certainly, if you can know as much about the exam before you're going to do it, so that you can prepare accordingly. So yeah, if it's going to be done with a gray lead pencil, well practice writing with a gray lead pencil.
Jarrad Merlo:
Yes. Good one.
Harley de Vos:
Then you can buy those little grips that you can put on the, so possibly, if you're allowed to bring something like that in, put it in your pocket. Then if you do have to write with a pencil, at least that might help, keep your hands from cramping and tightening up, so to speak. Little things like that's really important. But definitely, you want to be practicing what you're going to have to do in the exam in the days before you go into the exam.
Jarrad Merlo:
Good one. All right, let's imagine you're in the exam room and you can open your test booklets and begin writing or begin reading or whatever it is you're doing. Let's say somebody, at this stage, let's say it's the reading section. And this is where emotion can really affect cognition when it comes to reading. I've experienced this. I'll give you a funny little example. I was teaching the other day, I teach online, these live classes. There was about 250 people watching me as I was explaining the answer to this multiple choice question. I totally forgot what the answer was.
I had to work it out in front of 250 people as they watched me. All of a sudden, my mind just shut down and I couldn't read that paragraph properly. It was like, whoa, whoa, whoa. I had to just say to the students, listen, I'll just come back to this in a minute, bought myself some time. But that can certainly happen. What would you recommend to people when they're looking at the paragraph and it's just not making sense to them, because there's too much emotion, too much anxiety going through their mind?
Harley de Vos:
I certainly think when you go in and sit down, that's a really good opportunity to have a couple of those deep breaths we talked before about the box breathing. That's a good thing. Just to try and really calm and center yourself in that moment. I think that's really important. Then when you start reading, again, having a breath before you actually start. If you find that you're reading something and it's not making sense, or you can't read it, just stop, take a moment, and then come back to it.
Jarrad Merlo:
Good one.
Harley de Vos:
Or move on to a different section and I think that's really important. You don't want to spend too long on something you're not being able to comprehend and not understand. That's only going to further increase any anxiety you might be feeling. Taking that time, possibly something you could do before the exam, and you can certainly do once you're in the exam, if we talked earlier about movement and how important that is. But we can still move. Even if we're seated, we can still stretch and things like that. Just taking a little bit of time, either your reading time or throughout your exam, just to do that, is really important as well.
Harley de Vos:
If you started reading a section in reading time, and you're finding it really hard to comprehend, well just put it down for a moment, have a quick stretch, move the arms around, just sort of shake your legs out, have a slow, controlled, calming breath, and then try again.
Jarrad Merlo:
I agree, man.
Harley de Vos:
And see if that works.
Jarrad Merlo:
There's breaths that you take where you become really conscious and aware, that can really just stop that compounding mechanism of the mind when it starts to spin out of control.
Harley de Vos:
Yep. Definitely even, some people sometimes, just shutting your eyes for a moment and then reopening them, and just allowing yourself to re-focus can also help.
Jarrad Merlo:
Yeah, yeah. Good stuff. Good. All right. What about, just maintaining attention, maintaining concentration throughout this exam. I think obviously, we've had a good breakfast, that's going to help a lot. What else is there that we can do to keep the focus?
Harley de Vos:
I think what's important to realise, if you've got the exam and it's going to go for three hours, you're not going to be able to sustain your attention for that whole time. Just know that humans don't concentrate for that length of time. What helps, I think, is just to break it down into smaller chunks. You might do it per question or per section. You might work on focusing on, you've got to write a short essay. So that's, okay, I'm going to focus on that. I'm going to write that. Then I'm just going to give myself a minute after that, just to stop, to breathe, just to move a little bit.
Then I'm going to go onto the next section. So we actually break it down into chunks, and I think that's a really helpful thing to do. I know, again, another personal thing that I used to do, and depending on the exam conditions whether this is allowed. But I, in exams, would always take what I would call a tactical toilet break. In the middle of the exam, whether or not I needed to go to the bathroom, I would just go. I would just give myself two, three minutes out of the exam room, maybe splash a little bit of cold water on the face. Just reset, refocus, an opportunity to get the blood flowing, because you're moving around.
Then coming back in and going again. For me, I always found that the time that I would lose by doing that, I would gain because I was able to sustain my attention for longer. Something like that, I think is important. Don't, I suppose, my advice would be don't think that you have to sit in your seat for the whole three hours and do the exam from start to finish. We can break it up, we can break it down. If you do need to get out and come back in, that can actually be really, really valuable.
Jarrad Merlo:
Well said.
Harley de Vos:
That would be something I would consider. But again, using our breathing is also really important during that exam as well. Just being able to take those calming, centering breaths just to reset. I think breaking it down into smaller sections, one helps to reduce the complexity of the task, which makes it a little bit easier for us to do. Jay, if you and I were going to go and climb Mt. Kilimanjaro, for example, and we stand at the bottom, we look at the top and we think wow, that's really high, that's really long, I don't think we can do it, you're forgetting the fact that you have to take individual steps to get to that point.
Harley de Vos:
If we start focusing on those individual steps, eventually, we get to the top.
Jarrad Merlo:
Good one, yeah.
Harley de Vos:
Then we can apply that similar principle, when it comes to an exam, that sometimes we lose sight of what we actually have to do because we get overwhelmed by the complexity of the task. But if you actually think, okay, I've got this section to do, then I've got this section, then I've got that section, well I'll just break them down and I can do that. I can do one section, and then I can do the next section.
Jarrad Merlo:
Great, well said. The biggest way that candidates will screw up their test in the writing section is not their grammar, it's not their vocabulary range, it's actually writing off topic. Because what candidates typically do, or what they can do is, they're in such a rush and it's like, go, bang. Then they'll quickly read the question prompt, not read it properly, they'll scribble out an essay without sort of, as you mentioned, which I think is a great point, stopping after the first paragraph, the introduction, going, okay, does that makes sense? How am I going to link the second paragraph, writing that one, looking at the question prompt again. Just doing it stage by stage. Well said.
Harley de Vos:
Yeah. I think even on that, from when I was at school, when I had to write essays and exams, some of the advice I received was always spend a couple minutes actually making a little plan for what you're going to say and how you're going to say it. I think again, that time, that if you can spend a moment or two just jotting down some ideas about what's really important, that will save you time, and that helps to ensure that what you're writing is on topic. Because there'd be nothing worse than writing a really great essay but it's not relevant to the question that's been asked.
Jarrad Merlo:
That's it, that's it. Okay, cool. The other one, and I guess the last bit is talking about the speaking section. Why this freaks candidates out is because when they're dealing with the listening, the reading, and the writing, they're dealing with a piece of paper that's in front of them, right? But then all of a sudden, they're now dealing in the speaking section with another human being with what's going to interlock it as someone who's going to be asking them questions and responding to them. This is an interesting one. I guess it differs between exams.
Other exams like PT, you're actually speaking to a computer, which people find very helpful. That can actually … They prefer that to speaking with a person. My recommendation for this one is that these IELTS examiners, for example, they've seen all sorts of people come through, and they've seen people in all sorts of states of mind, right? They're professionals. If you're shaking or quivering or whatever, that's not what they're worried about. That's not what they're paying attention to. They're paying attention to your language.
If you do find yourself in a situation where you're having anxiety that's completely normal, as we've said before, just sort of accepting it and going you know what? My hands are shaking, I can't maintain eye contact, whatever's going on, it doesn't really matter. That's not what you're being scored on there. But, do you have any last suggestions about the speaking section when they're in front of a person? What would you recommend there?
Harley de Vos:
Yeah, look, I think that big part about accepting is really important. Recognising that it will be a challenge. Again, trying to do as much practice as you can beforehand to prepare for that. So talking with different people, practicing getting used to that, trying to make that, I guess, as pressurised as you can. So it might be doing it when you're tired, doing it when you're hungry, doing it with someone you don't know, getting them to make up material that you're not aware of. All that sort of stuff so that you get used to doing that.
I think probably when you're actually in the moment, what I would say is, it's okay to have a breath and a pause before responding. So what I would imagine would probably happen a lot of time is someone starts talking to you, and your mind starts to think, okay, well what do I need to say? What do I need to say? Then you start talking, maybe it's not coming out as you'd like, or you've lost track of words.
It's like a bit of a snowball, it just spirals and it just gets worse and worse. Actually take a time to pause and process what you've been said, what's been said to you, sorry, before you, then, respond.
Jarrad Merlo:
Be cool. Yep.
Harley de Vos:
That would be probably my advice. Again, just trying to really slow things down. Even if you're just buying yourself half a second or a second, that can be enough time for your brain to actually compute what it is that you need to say. So I guess, get your brain to work before your mouth is probably going to be really helpful in that setting, I would imagine.
Jarrad Merlo:
It's good to really pay attention to the other person. Because your body's going to be going through all sorts of physiological whatever it's going on, swirls and whirls, and twists and turns and stuff like that. If you're paying attention to the person asking you the question, really putting your concentration on understanding what they're saying, your body can do its thing, that's fine, and you'll respond appropriately, which is really important.
Harley de Vos:
Look, absolutely right. And there's something to be said where if you can make your focus a little bit more outward, so direct it on the other person. What are they saying? And what's my job? My job is to relay the information that I have to them, or to engage with them in a conversation. That's my job. And if we can just move that, shift our focus, then it helps take it off the fact that you might be really anxious and uncomfortable in that moment. But you become less aware of it because your focus is now on them and what they're saying. Which then actually helps you to do what you need to do.
Jarrad Merlo:
That's it, that's it. Yeah. Yeah. Well said. It's quite interesting. I do a bit of meditation. One of the things that I've become aware of it how often my body can be in pain, but I'm just not aware of it. Because I'm not paying attention to it, it doesn't really matter. There's all sorts of pain shooting around my body, and my shoulders, in fact, if I pay attention now, it's like my shoulders are quite sore. But up until that point, it didn't matter, because I wasn't focusing on that. I was focusing on having a conversation and whatever I was doing at work earlier. Yeah, cool.
Great. All right. This has been a really, really good talk. I think this has been full of helpful bits of information for people who do have to take this high stakes exam. And it is high stakes. They've got their visas or their university entrance riding on it. We're very empathetic, sympathetic to that. Any last things you'd like to say?
Harley de Vos:
Yeah. Probably the last thing, I guess, from my point of view is it's really important to believe in yourself.
Jarrad Merlo:
Good one.
Harley de Vos:
You've earned the right to sit these exams because of what you've done beforehand. Not everyone gets that opportunity. The All Blacks have a saying, that pressure is a privilege. The idea being that if you find yourself in a situation where you feel pressure, that's actually a privilege, because you've earned the right to feel that pressure. I think in many ways, sitting an exam relates quite well to that, the idea that I've earned the right to be here. So yes it is going to be stressful, because it's a high stakes situation. But I've earned the right to do it.
I think that's really important. Believing in yourself, trusting your processes. Trusting that you've done the work that will get you there is really important. That's where we talked earlier about having really good preparation and good study habits early.
Jarrad Merlo:
Totally.
Harley de Vos:
Is important because that's what gives us confidence. That's our trust that I've done the work, that now I can deliver when it counts. I think that's really important. The final thing as well is, I think just really to embrace the challenge and to try and enjoy that experience. Yes it's difficult, but if you can try and enjoy it and see it as an opportunity, I think that's really important. In a lot of difficult situations, we perceive as a threat to whether or not we get a visa or we can get into a university, and that makes it really hard.
Harley de Vos:
But if we can start to see it as a challenge and as an opportunity, that just shifts our mindset slightly and allows us to accept the difficulty that we'll face, to accept those nerves that are going to be there and the self doubt, but allow us to do what we need to do to get the performance that we need.
Jarrad Merlo:
Yeah. Great, man. Cool. Going to kick the exam's ass, that's what it's about.
Harley de Vos:
That's exactly right.
Jarrad Merlo:
Good stuff. Harley, thanks so much for chatting today. It was really interesting.
Harley de Vos:
No, thanks so much for the opportunity, Jarrad. I've really enjoyed it, and hopefully for the listeners out there, they can pick something up out of this and that will help them with their exams.