26 Free Sport Psychology Ideas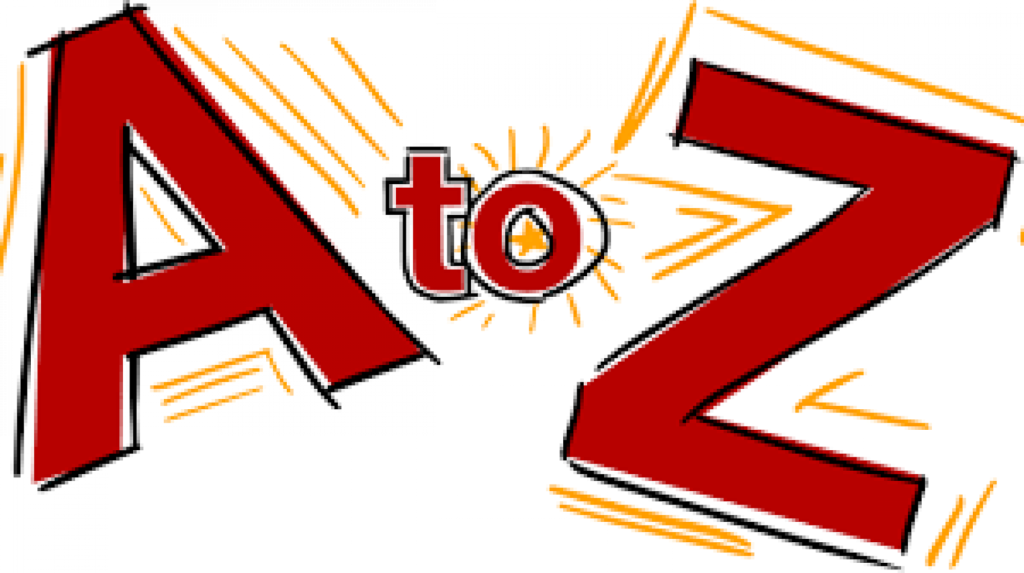 Although sport psychology can be a complex and quickly evolving field it can still allow for some "quick wins". With this in mind please enjoy these Sport Psychology Tips and don't forget to add your comments below!
A is for Attitude
It may be surprising but in our work, as sport and performance psychologists we actually don't refer to attitude much. Attitude is just one of many type of human cognition. When a coach refers to an athlete as having 'the right attitude' he or she is probably suggesting that this athlete's values and beliefs are in line with their own.
For example, both might regard sporting results as important but not as important as hard work and effort. The most interesting aspect of attitude is it is often assessed via observations (a coach watching an athlete in training). Due to this it is probably body language that is actually being appraised. Attitude, if we take the term literally, is not directly observable as it's occurring inside the mind.
B is for Body Language
Body language is a fascinating area of performance psychology. Research suggests that it dominates how we communicate compared with the actual words we use. In sporting contexts, this makes even more sense as it is quite normal for there to be little or no verbal communication. With maybe the exception of the captains or leaders of sporting teams, most athletes of most sports don't say very much during both training and whilst competing.
For this majority, communicating with either teammates or opponents is taking place via the body. By the body, we mean entire body from facial expressions to posture to hand gestures and everything in between. How do you improve body language? I would suggest starting out by filming yourself in a variety of situations and then watch it back with the sound off.
C is for Consistency
Sometimes we refer to consistency as 'the holy grail' of competitive sport. As can be read in this extensive blog by our colleague Chris Pomfret improved consistency is really just the consequence of taking the mental side of your sport seriously.
D is for Determination
Determination is very similar to the mental concept as motivation without being a synonym. Motivation, at least as defined by our coaching philosophy Metuf, is more about enthusiasm, enjoyment, desire and dreams. Determination might be a good word to refer to the actions we continue with during times in which the enthusiasm for our sport is not there. One of the most common examples of this is when the scoreboard is not in your favour (no way to win with time remaining). Yet, despite this you decide to preservative anyway. This is a great example of sporting determination.
E is for Enjoyment
The enjoyment we're referring to in this instance is the kind that most kids tend to have towards their sport before it becomes 'serious'. The fun of chasing the ball more than getting to it first. The issue is, this enjoyment tends to dissipate once the stakes increase. Far too many sporting coaches become far too intense during competitions due to a lack of sport psychology training during their accreditation. This is one of the many reasons why we have always wanted to work 1-on-1 with sporting coaches.
F is for Focus
Learning to improve focus is actually one of the easier mental skills. It really boils down to knowing when and how to switch on – and then practising this like any other skill. There are many great examples of how to do this but amongst the most effective are the short performance routines that I wrote about in our last blog article. I say easier in comparison to various other mental skills which although very effective can be somewhat critic in nature.
There is no getting away from the fact that training the mind is always going to be a trickier mountain to climb due to the investable nature of what we're targeting for improvement. For example, areas such as focus.
G is for Grit
Grit is a term which has gained a lot of momentum recently due mainly to the works of Angela Duckworth (see YouTube video below). Grit is defined via it's Wikipedia page as a "…non-cognitive trait based on an individual's perseverance of effort combined with the passion for a particular long-term goal or end state (a powerful motivation to achieve an objective). This perseverance of effort promotes the overcoming of obstacles or challenges that lie on the path to accomplishment and serves as a driving force in achievement realisation. Distinct but commonly associated concepts within the field of psychology include "perseverance", "hardiness", "resilience", "ambition", "need for achievement" and "conscientiousness".
Our monthly clients, as well as long-time readers of the Mental Toughness Digest, will rightly feel that many of these words – perseverance, effort, ambition are very familiar to them as they are cornerstone concepts of Metuf.
H is for Hard Work
There is simply no substitute for hard work.
I is for Influence
Knowing the amount of influence you have on some of the more common aspects of your sport (or performance areas) is mighty useful. A great little exercise you can do is to start a simple three-column table. The heading of the first column is 'Lots of Influence', for the second write "Some Influence" and for the final one label it "Little Influence".
Now start to fill in the table with whatever comes to mind. For example, you might be spending a lot of time thinking about an upcoming competition combined with memories of how you did at the same venue last year. So you might decide to put the Future in the middle column and the Past in the right-hand column – for instance.
J is for Junior Sport
If I were in charge of sport in a particular state or country I would flip funding so that the vast majority of recourses went into the junior or developmental side of sports. In other words, the best coaches, equipment and facilities normally only accessible to the top 0.1% of athletes would be diverted to athletes under the age of 16.
For example, those regarded as the very best coaches – like Wayne Bennett in rugby league – would be invited to coach junior rugby league players instead. I would make sure that whatever position was created for this had the same or greater salary as top-flight professional coaches.
K is for Keeping Going
Maybe the most powerful cue words in sport. Your mind will virtually always quit on you before your body does. Tell it to Keep Going and see what happens.
L is for Learning
There is a reason why some of the very best sporting coaches of all time – for example, Jake White – are formers teachers. They treat the process of performance enhancement as one long learning experience for both themselves and their players. The most appealing aspect of this angle is that poor performances are used as learning opportunities. Errors, for example, are considered as invaluable elements of feedback – data that can be used to inform better choices moving forward.
M is for Monitoring
If you are not monitoring at least one aspect of your endeavours you're missing out. At Condor Performance we encourage our sporting and non-sporting clients to record one or more "monthly checks". As can be read in detail from this recent blog post these monthly checks are like our key performance indicators. As long as you know the right number of monthly checks to monitor (not too many) and the amount of influence you have on each of these results (not as much as you think) there is zero downsides to this kind of self-monitoring and plenty of upsides.
---
N is for Numbers
Whether you like it or not competitive sport – especially at the elite level – is full of numbers. In fact certain sports, like cricket and baseball are so mathematical in nature that the coaches of these sports would be forgiven for thinking of themselves more like statisticians from time to time. This is one of the reasons why we encourage our monthly clients to monitor their own progress – to allow them to function, even thrive in a results-oriented world. The other reasons have already been mentioned above in the M for monitoring.
O is for Objectivity
Both the M and the N above help with objectively but alone might not be enough. Objectively is roughly the opposite of subjectively with the latter being heavy on opinions with the former much more based on facts. For example, it's quite normal for athletes and coaches to assess past performances based mostly (or only) on memory or even worse, based on the final result. This is highly subjective and a bit like any human pursuit we'd want to be careful about how much of our analysis is subjective. Objective analysis – for example, the number of missed tackles – will be more valuable as the numbers don't lie.
Actually, this is not true – numbers can lie but are less likely to do so than opinions.
P is for Pressure
'Pressure' is one of the most fascinating aspects of sports psychology. For a start, it's 100% internal – it's a feeling with very real physiological sensations – a little bit like hunger. Because it's going on inside it's less tangible and therefore harder to manage. To start with, it's really important not to consider pressure as being good or bad. Let me use hunger to explain. Hunger, for most of us, is simply a signal for us to go an eat something. Once we do, the hunger goes away. The food that alleviates the hunger that is pressure is practice. That's right, high-quality practice is like a pile of organic veggies.
Of course, there is also a benefit to learning to deal with hunger/pressure in case there is no food/practice available. By far the best way to do this – in my opinion – is to work with a qualified sport/performance psychologist like one of the members of our team.
Q is for Quantity and Quality
This is how we break down practice or effort. Quantity is 'how much' and wants to be in the right amount. Quality is how good and wants to be as high as possible. We often find it useful to multiply these together. For example, if the highest score for each is 10 then combined the highest score is 100.
What number did your last training session get?
R is for Routines
See my recent blog post for a full break down on routines.
S is for Stigma
There are still a huge number of people out there whose beliefs about what sports psychologists or performance psychologists do get in the way of us being able to help them. The stigma comes from the word 'psychologist' which too many people still associate with having some kind of mental problem. The general premise of working with a psychologist being a sign of weakness needs to be broken. A band-aid solution to this is to refer to ourselves as a coach or performance coaches or mental skills trainers instead. The issue with this is it doesn't help to remove the stigma. Also, it seems a pity not to be able to use the title psychologist that took us seven or so years to earn.
T is for Time Management
Being able to manage your own time, your needs and your wants is one of the most underrated of all mental skills. I work with a LOT of young elite athletes (teenagers on track to be the world's best in their chosen sport) and on the whole, they come to me with either poor or non-existent time management skills. Sometimes, a simple suggestion like buying a $5 diary to start recording upcoming commitments can do wonders in terms of accountability, planning, knowing when to say 'no' or 'yes' to invitations and moving their mindset more towards effort and further from results. For more on Time Managment see this separate post.
U is for Unity
If you'd like to learn more about how to improve the team unity of your team then watch the Unity video from the Metuf online program by clicking here.
V is for Values and W is for Why
Our values and beliefs guide our thoughts so if you'd like to update your daily thought processes then it can be a good idea to think about your values. By values, we really mean what you consider to be valuable or important. A nice little exercise to get the ball rolling is to simply list everything you consider to be important in your life and why. For example, you might write '8 hours of sleep a night' and follow that with 'because it helps me get the most of various training sessions the following day'. The 'why' part is very important as this links our endeavours to our internal motivation.
X is for eXcellence
Are you striving for excellence? Do you want to become excellent at what you do? How would you define and measure excellence? Is your training excellence? Do you know how to increase your chances of becoming the best possible athlete or coach you can be? If not get in touch and we'll lend you a hand.
Y is for Yourself
One of the best ways of helping others is to look after yourself first.
Z is for Zest
Zest is one of the traits that we look for when we are interviewing psychologists looking to join our team of sport and performance psychologists. Do they have a passion for sports and helping athletes and coaches become better versions of themselves? If not, getting up at 5 am to deliver a Skype session to a monthly client from another country might just prove to be too hard.