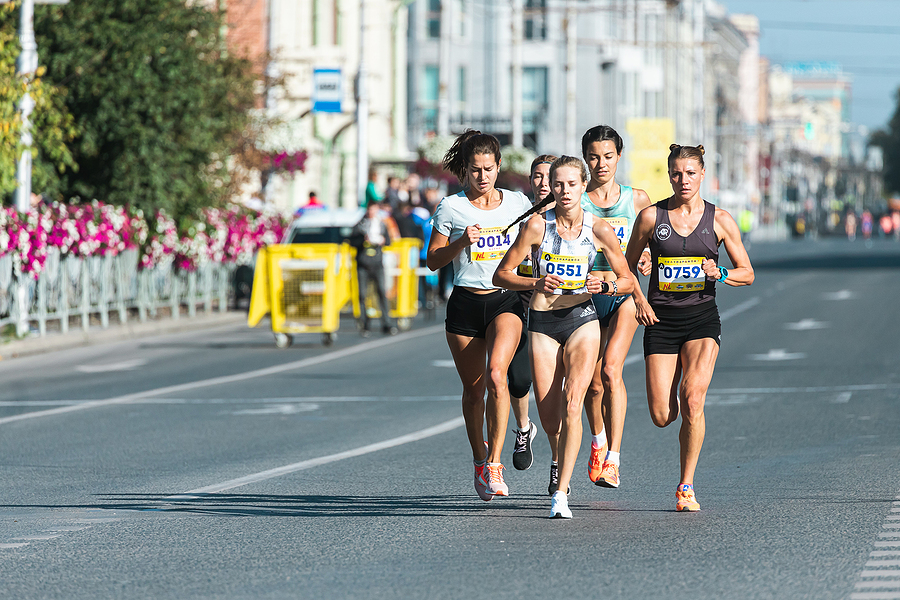 An Introduction To The Psychology For / Of Endurance Sports
There is something incredibly inspiring about watching runners finish a marathon. The mental toughness required to sustain such a performance despite fatigue over long distances and durations is undeniable. It can be the difference in seconds between elite athletes, or the defining factor in finishing your first ultra. In my eyes, it's one of the most enchanting things about endurance sports and one of the main factors that motivated me to pursue a career in performance psychology.
Whether your goal is to run 100 miles, chase a sub 3-hour marathon, or finish your first Ironman triathlon, you know you're going to suffer for a long time. You can expect discomfort and fatigue from pushing yourself, regardless of how physically well-prepared you are. In the context of endurance sports, that's the point. This is what athletes sign up for, especially if they want to be able the sense of achievement that comes from realising their capability. Relative suffering from maximum effort is the same lived experience for both elite and recreational endurance athletes. One of the unique challenges for all athletes in endurance sports is developing the mindset to be able to suffer 'better', and for longer.
Suffer 'Better', And For Longer
Extended feelings of physical exertion and associated discomfort are accompanied by a constant stream of helpful and unhelpful thoughts. Some might make us feel strong and capable in our efforts, others tell us to cut corners or simply give up. Becoming aware of the relationship between your thoughts and feelings and actions is the key to being able to get the most from our training processes and push ourselves on race day.
One of the core frameworks we like to borrow from in our approach to thoughts and feelings is called Acceptance and Commitment Therapy (ACT). This framework has recently gained a lot of traction in sport psychology and performance psychology. Unlike many traditional approaches, it is founded upon the idea that our thoughts and feelings do not need to impact our behaviour and therefore do not need to be changed or 'fixed'. This does not mean that we simply ignore our unhelpful thoughts and discomfort. It's actually quite the opposite. Observing thoughts for what they are, 'just thoughts', can help us to accept them and focus instead on the way we choose to engage with them.
Be Present And Aware
Before we can accept unhelpful thoughts and feelings of discomfort to our performance advantage, we need to become fully aware and familiar with them and the context. It is very difficult to be open to accepting something you are not noticing. Learning to openly observe our thoughts, bodily sensations and surroundings is a great way to stay focussed on the present moment. It also provides a strong foundation for developing effective mental strategies to engage with thoughts and feelings in helpful ways. Here are some strategies for increasing openness to our internal experiences and awareness for external factors in the context and environment.
Checking In
Practice noticing sensations in different parts of your body as a type of routine. Check in with the pressure you feel under each foot, engagement of specific muscles with each movement, the feeling of breeze on your skin, and your breathing rhythm. It's important that you simply notice these sensations and do not overlay any interpretation like 'I must be tired'.
Checking Out
Work through your senses one at a time to focus on the present environment and how you're interacting with it. Note things you can see, hear, feel, smell and taste, focussing on smaller things you might normally miss. If you listen to music, this can be a great way to engage with it differently.
By Feel
Leave your watch at home and experience your own levels of 'perceived effort'. That is, what you can better observe about your bodily sensations and fatigue when you can not use your pace or heart rate as a cue to expectations like 'this is an easy pace for me'.
Once Step At A Time
One of the most confronting things in a long run or ride is the realisation early on of how far you still have to go. A common strategy used by many athletes is breaking the distance up into smaller sections by what you see around you – trees, traffic lights, lamp posts etc. Notice what these are, their characteristics, their physical relationship to you as you travel toward them.
Train of Thought
Just as you notice your physical sensations, observe any thoughts that pop into your mind as occurrences. Note them for interest's sake as 'I'm having a thought that…'. There is no need to label them as 'good' or 'bad'. Notice what you are physically experiencing when they occurred, and when they come and go.
Obviously these experiences will be highly personalised for every athlete. The most important part is not the content, but creating openness and awareness to the experience for exactly what it is in the present moment. Practicing mindfulness in this way can be challenging at first, and these types of strategies are best served alongside clarity for why you're out on that long run in the first place.
Embrace Your 'Why'
Consider this apparently paradoxical scenario. Ask anyone who identifies as an elite or recreational runner, if they enjoy running. Almost all will say something like 'Absolutely, I love running!'. They might even try to recruit you if you're not already a runner. Follow up with 'doesn't it hurt though?'. And almost all will agree. At face value, why would anyone love to participate in an activity that they expect will cause them to suffer?
Anyone who has ever been for a run can probably relate to realising the above ridiculousness at some point while running – 'Why on earth do I do this?'. Training for endurance events also requires a tremendous amount of self-discipline. The reason we persist is likely because it represents a core set of values – our 'Why'.
For some, the 'Why' might be the feeling of challenging yourself, feeling of connectedness to the running community or as way to practice gratitude for mental health. There are no correct answers. Values are far more vague than goals – they can never be fully achieved. This is the beauty of them – values persist where goals might expire, and living your values is independent of your performances or race outcomes.
If you are in touch with your values and how you found yourself here, they become easier to draw on when required. When training is tedious, and it feels easier to just hit the snooze button. Acting consistently with our values may not always be enjoyable, but we recognise that it is important, so we follow through. It's that 4am training session in the rain when 'no-one is watching'. Being intentional about noticing, documenting and monitoring your values-driven processes can bring a greater sense of enjoyment and commitment to your training.
You Don't Have To Stop
From the ACT perspective in endurance sports, why fight unhelpful thoughts and feelings of discomfort if we can expect them and know they are a core component of the sport we love? The personal strength that is associated with conquering discomfort in endurance sports even forms part of the 'Why' for many athletes. It's important to note here, I am referring to discomfort from maximum physical effort and fatigue – like running an interval at threshold, pushing your bike up a steep incline, or those last couple of miles. The approach I recommend for managing these experiences is to be open and accepting when we inevitably meet them, rather than trying to 'fix' them.
Putting cognitive effort into trying to change or suppress unhelpful thoughts such as 'I've had enough', or 'I don't think I can do this' might cause more distress in the situation. It can also distract from putting effort into the essential physical processes that are simply turning the legs over. This can be illustrated in a silly way as, 'Whatever you do, DO NOT think about an elephant, it will harm your performance'.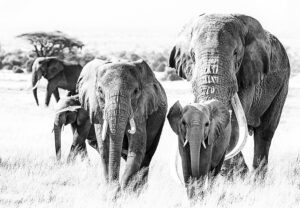 Of course, an elephant immediately pops into your mind, and trying to remove it dominates our attention. Shifting the focus away from trying to control or change thoughts and feelings creates room for more productive engagement with the situation and growth from living these experiences fully, and in line with our values above.
There are plenty of thoughts we have in a day that we do not act upon. These thoughts occur, and we simply do not do anything about them. Similarly, just because you may think you need to stop running, does not mean you have to if you recognise it as avoiding the discomfort that comes from effort.
In the familiar example above, a feeling of fatigue generates a thought – 'I need to stop'. If you're a new runner, this might hit close to home. When these enter our awareness, we make a choice to act or not. In fact, if you did choose to stop, you have reinforced the very thought-behaviour pattern in question. We want to de-couple this relationship if we are to manage fatigue and continue to perform as close as we can to our physical capability.
For example, there is a subtle but very important difference between 'I need to stop' and 'I'm having a thought that I need to stop', as per our earlier example. The first is a command to action, the second is just noticing that a thought popped into your mind. This simple exercise in reframing unhelpful thoughts can help us to accept them for what they are – thoughts. When conceptualised this way, it is easier to adopt strategies for dropping them or letting them go along your way – like taking a weight out of a backpack every so often. By practicing accepting thoughts, we leave more room in our mind to trust our training and past commitment to our physical processes.
From a different point of view, this approach might also bring new meaning to infuriating statements from supporters and coaches such as 'Just keep putting one foot in front of the other', 'You're really holding your form' or 'You look great!'. These comments are about actions – behaviours they can see. You're acting as if you were an athlete with no feelings of fatigue in that moment. At the end of the day, only actions get us to the finish line. Regardless of feelings of fatigue, discomfort, or any unhelpful thoughts, these comments celebrate the evidence of your ability to persist despite them.
Plan To Show Up
Athletes in any sport are quick to recognise the importance of a physical training plan to prepare for this. In a typical endurance training program, there are a mixture of session types targeting different physical performance aspects – long runs, interval sessions, targeted strength training etc. to build aerobic and anaerobic capacity, improve lactate clearance and Vo2 Max.
The different challenges that a diversity of physical training sessions present is the ideal opportunity to create a foundation for mental training plan to match. Like any training, mental training comes from the deliberate repetition of our actions, processes and routines. Failing to plan our mental training processes is leaving this essential component of endurance to chance. This may be as simple as going for a run with the commitment to practicing a specific mindfulness strategy (like the examples above). Here are some recommendations for both athletes and coaches.
Routines
Creating a routine to document your observed experiences against the function or purpose of the session. Use this to reflect on what you might have noticed about the thoughts and sensations that occurred to you under different efforts and conditions. You might use these insights to build visualisations to prepare for difficult periods in a race with sessions of comparable challenge. For example, those designed to simulate the physical experience of fatigue in the latter stages of a race.
Alone Time
If you typically complete your long run or ride socially, create opportunities to practice becoming more open and aware of your experience alone. This is especially important if you will be racing alone.
Mental Flexibility
If you are naturally drawn to either monitoring internal states or external awareness, plan sessions to engage deliberately in one or the other throughout. Mental flexibility from engaging with both approaches can be useful at different points in a race, or for different types of endurance events.
Summary
To summarise, endurance sport creates special opportunities for us to realise the great sense of personal strength that comes from conquering discomfort and suffering over an extended period. For many, this experience forms part of our 'Why' for engaging in these sports from the start. If we want to be prepared to 'show up' fully for this experience – including the discomfort, fatigue – it's essential we take advantage of training opportunities to rehearse mentally. Thoughts and sensations do not need to interact with the repetitive sequence of actions that's been the focus of our physical training. Embracing this perspective can bring more enjoyment to the process and the inspiring challenge of endurance.
If you are an endurance sports competitor or coach and would like to expand on these ideas then Morgan is available for private performance psychology coaching either in person in Brisbane (QLD, Australia) or via Webcam for those physically located elsewhere. The best way to start the process is by filling in this short enquiry form and mentioning your preference to work with "Morgan Spence".