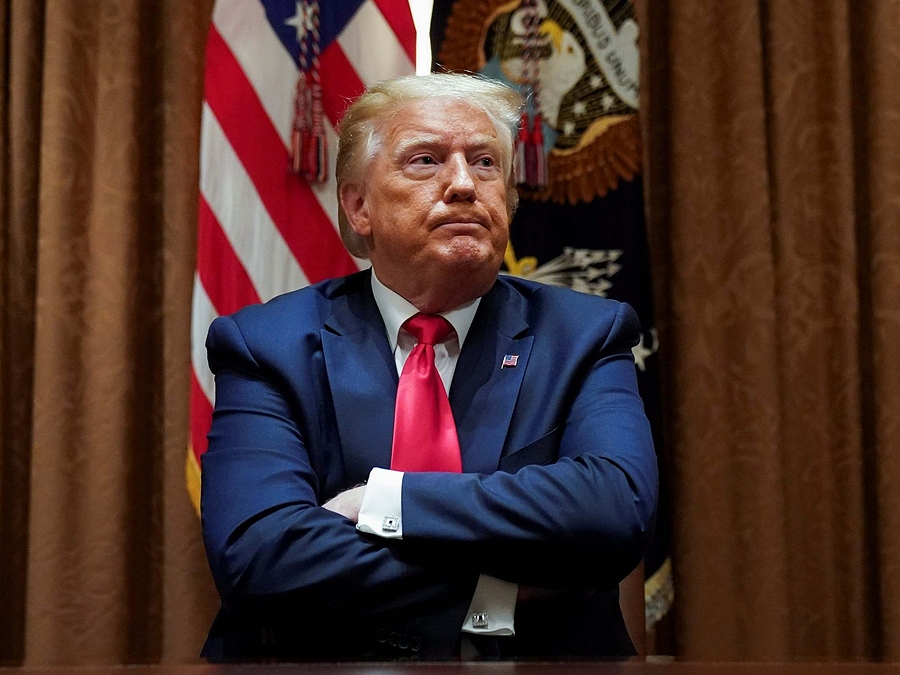 The 'Win At All Cost' Mindset
I am pretty sure there are many athletes and coaches out there who still believe that having a "Win At All Cost" mindset is something to be admired and developed. For those who understand the downside of an obsession about winning (outcomes) it is far less appealing of course. The irony is that very few of world's best try to literally win at all cost. It was their obsession about effort and their training processes that got them to the top. We are much less likely to hear about the athletes, coaches and performers who had / have a Win At All Cost way of thinking. Why not? Most of them crumble under the weight of frustration and pressure well before the become newsworthy.
For many years when I thought about a celebrity who personified the ugly side of Win At All Cost it was Lance Armstrong. So obsessed with winning that he that he was willing to use systematic doping and he allegedly bribed UCI to cover up a positive doping test.
The 2020 US Presidential Elections
But the recent events in the USA elections suggest there is another "poster boy" to trying to Win At All Cost. Disclaimer; the sport psychologists and performance psychologists from Condor Performance are apolitical professionally. What does this mean? It means that in our work we stay as far away from politics as possible. This includes both actual politics (that of governments) and the politics of sport. The latter is the behind the scenes "stuff" that goes on between sporting decisions makers. Most of the work we do in this area if around helping our clients deal with the "fallout" from this "stuff". Politics in sport is a massive natural mental test, just like real politics.
One of the easiest ways to gain insight into someone's character is to see how they handle not winning. (I say not winning rather than losing as for me coming second doesn't feel like losing but of course is not winning either).
In recent weeks the 45th president of the Unites States became the first president to lose an election and not concede coming second (aka defeat) right away. Why not? Because his obsession with winning blinds him to about the right thing to do. Let me repeat myself. One of the easiest ways to see someone's real character is to see how they handle not winning.
More than half of the sport psychology consulting we do is with young athletes. Some of them are very successful when we start working with them. Some of them have never lost. So I always have a slight smile on my face when they first taste defeat. Why? So we can help them learn to be a gracious non-winning. Not winning is part of sport and life and the true greats are good at both.
It's Fine To Want To Win But …
There is nothing wrong at all about wanting to win. In fact, there is little wrong with always wanting to win. But there is when it comes a the cost (detriment) to others and yourself. So it's really the 'At ALL Cost' aspect of trying to Win At All Cost that is the major issue. All cost, think about it. Is the amount you have to spend greater than what you can get back? What is the cost to your mental health, your relationships?
At Condor Performance, via our model Metuf, we encourage those we work with to push this obsession with winning towards their preparation, their processes. Why? For a start we have much greater influence on our processes compared with outcomes. But another whopper of a reason is this. The people closest to you, the most important ones, will judge you on what you do not what you win (achieve).
I for one am glad the the whole world has witnesses the ugly side of having a Win At All Cost mindset via the US political system these past few weeks. Let's hope we can all take some lessons from these recent events into our everyday lives. How do you handle not winning? How invested are you in your weekly effort and processes?
As always, you if feel like you'd benefit from a professional helping hand then get in touch. You can either complete the Contact Us form here or just send an email to info@condorperformance.com. We will try to respond in less than 48 hours.