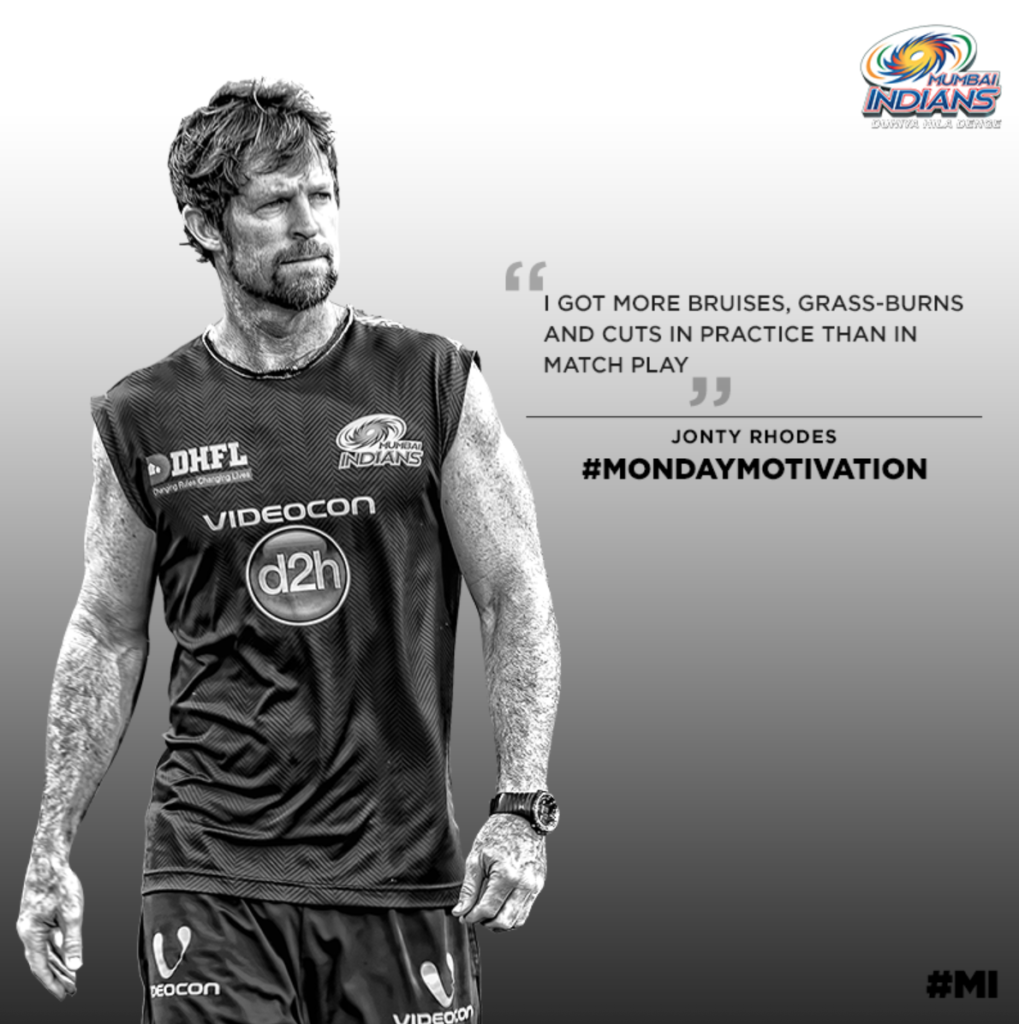 I think it would be reasonable to say that there is no sport quite like cricket from a psychology point of view. Although all sports are mentally challenging, most of them tend to require only certain kinds of mental skills in order for the athletes to perform consistently at the best.
Cricket, on the other hand, requires the entire array of mental techniques that we as sport psychologists and performance psychologists typically use during our consulting with sporting performers and coaches from around the world.
In other words, the 1-on-1 work we do with cricketers and cricket coaches from around the world tests our abilities as mental skills experts like no other sport I can think of.
Cricket Psychology Defined
Let's breakdown the psychology of cricket a little. It is both a team sport and an individual sport. Due to these cricketers need psychological interventions that would apply both for team athletes (e.g. rugby league) as well as solo sports (such as golf). It even requires very specialized forms of communication normally only applicable to those who play "doubles" in sports such as tennis, badminton and beach volleyball. I am of course referring to the really interesting dynamic between two batsmen whilst they out there in the middle together.
Let's get to the point – communication is a psychological skill even if the communicating is about something very tactical – such as whether to go for a second run or not. That is why we have dedicated an entire module of our online, self-guided Mental Toughness Training program for cricket ("Metuf for Cricket") to team unity and communication skills.
Despite the fact that all of the skill execution is done on an individual basis cricket is still a team sport and therefore concepts such as team unity, cohesion, dynamics and the atmosphere of the dressing room are all pivotal to very successful cricketing teams.
Kevin Pietersen was statistically by far the best batsmen to play for England between 2005 in 2014. Yet despite this, it was decided that's due to the 'team dynamics' that his services would no longer be required. It was a controversial decision at the time however the fact that England's performances across all three formats of the game since then have improved suggests than team unity might be more important than an individual's technical brilliance.
Cricket Psychology – Focus is Essential
Even the shortest forms of cricket last a lot longer than the entirety of most sporting contests. Therefore cricketing excellence from a psychology point of view is synonymous with extraordinary abilities to be patient and reserving their focus for only when it really matters.
I had some great cricket coaches during my school days at Oundle (United kingdom) but I can't recall any of them teaching me how to switch on and off effectively for either my keeping nor my batting. Oh, if I could only send a message to my 15-year-old self about the routines mentioned in the Focus chapter of Metuf for Cricket my cricket would have improved immeasurably.
Recent Examples of Cricketing Mental Toughness
With the recent (2019) English summer only just coming to a conclusion then a blog article on cricket psychology would be lacking if we did not make reference to three of the most remarkable displays of sporting mental toughness that have been seen on the cricket pitch for many years.
The World Cup Final Over
In case readers do no follow cricket then let Wikipedia summarise what happened at the end of the Cricket Wolrd Cup that took place in England early this year. The final took place between New Zealand and England (hosts) on 14th July 2019 at Lords (the home of cricket):
The two teams were tied on 241 runs at the end of the match, resulting in a Super Over being played to break the tie. On the final ball of New Zealand's Super Over, after equalling the 15 runs England managed in their over, Martin Guptill attempted to score the winning run but was run out by wicket-keeper Jos Buttler, meaning the Super Over was also tied. England won on the boundary countback rule, having scored 26 boundaries to New Zealand's 17, thus becoming Cricket World Cup winners for the first time.
What was remarkable from a cricket psychology point of view was just how well all of the players and the umpires handled the extreme pressure of the situation. It is especially impressive given that the chances of a Super Over being required are about 0.5%. Huge credit needs to go into those who were assisting with the mental side of preparation of both the Kiwi and Pommy cricket teams.
The Ben Stokes Miracle
Again, in case you were not following the Ashes let me summarise. Ben Stokes scored 135 not out on the final day of the third test to deny Australia the win. From a cricket psychology point of view, the most commendable aspect of Stokes' innings was just how 'in the moment' he was through the whole day. The past and the future of mostly distractions in high-pressure situations and Ben Stokes was the embodiment of relaxed and present-focused.
Steve Smith Stats'
In 2018 Steve Smith was banned for 12 months for the role he played in the ball-tampering incident that shook the world of cricket. Although as performance psychologists we are mindful never to judge everything on the results the fact that Smith scores 333 more runs than any other player in the series (both side) is truly incredible. Obviously we're biased but it would be hard not to suggest the reason for Smith's dominance with the bat is due to his amazing cricketing mental toughness.
But don't take my word for it – have a read of what the current Australian coach wrote about Mental Toughness back in 2010 (view the original article here on the Cricket Australia website):
Being successful as an international cricketer transcends the ability to play an elegant cover drive, brutal pull shot or belligerent forward defence. The best players are not only physically fit and technically sound, they are also extremely mentally strong.
Mental toughness is often talked about, but exactly what does it mean when people talk about a player who is mentally tough? There have been many descriptions of mental toughness over the years, but in essence it is about the ability to perform consistently under pressure. When it all boils down, the game of cricket is about eliminating all distractions and giving 100% attention to the next ball. Simple as this may sound, concentration is often the hardest part of the game. There are so many distractions which can take a player away from pure concentration on the next ball delivered or faced.
During this first Test match in Wellington we have witnessed two examples of mental toughness. Michael Clarke's departure from the one-day team has been so well documented that you would have had to have been living in a cave in the Himalayas not to have noticed the commotion. While Michael's private life is no-one's business, he has had to deal with a very public ordeal.
On two counts, he has shown class and courage under pressure. Firstly, he faced the media with dignity and style, and then he came out and let his bat do the talking with a brilliantly executed Test-match century. With his feet gliding like a ballroom dancer and his concentration as steely as a fighter pilot, Michael showed why he is evolving into one of the great players of this era.
No-one can judge what 'Pup' has been through but what we can conclude is that he is not only a very talented cricketer but an incredibly tough one at that.
During Australia's first innings, one of the vice-captain's partners in the middle was another man who has endured a different form of media scrutiny over the last few weeks. After a lean run of form, Marcus North's future as a Test cricketer was under the microscope. As you would expect, he pleaded his case and to the selector's credit, was picked for this Test series.
In the Australian cricket team there is always one player who is under the pump for their position in the team; it's just how the industry works. When you are 'that' player being scrutinised the glare leaves you in a lonely place and sleep deprivation becomes a reality. Softer minds wilt under such distraction; tougher ones rise above the pressure and use it to inspire career-changing performances.
In this case, Northy's courageous resurrection in form could prove to be a career-changing performance. From the first ball he faced, he converted his preparation into practice. He was alert and his balance was back to its best. Inside the camp, these traits of sharpness and balance were no coincidence or surprise because the moment he touched down in New Zealand he was visually determined and focussed to find the batting touch that had eluded him in the latter half of the domestic season.
To his credit he didn't sit back and hope for the best but instead hit hundreds of balls in the practice nets, made a few minor adjustments to his stance, and then conquered the demons of insecurity to post his fourth Test century. Runs under pressure say a lot about the character of the person and both Marcus and Michael Clarke have proven that they are as mentally tough as they are technically correct.