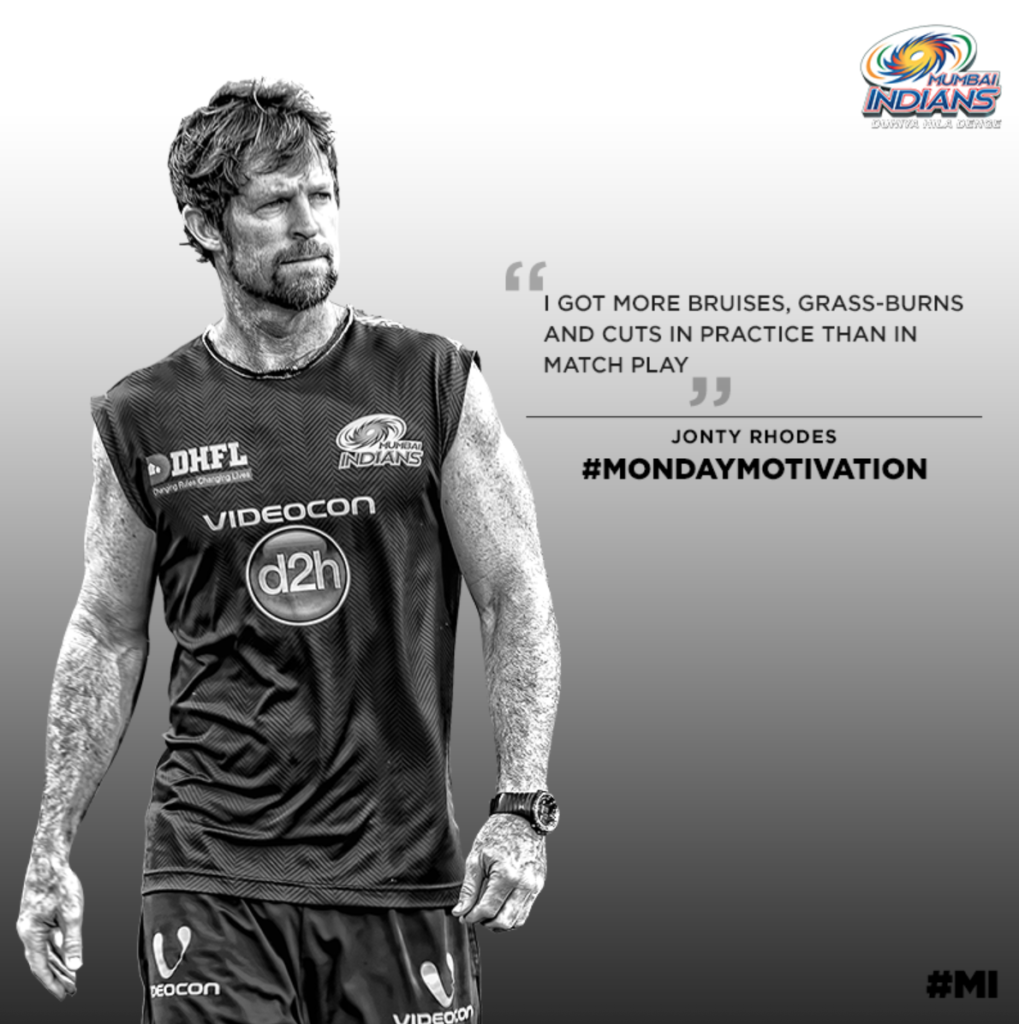 I think it's reasonable to say that there is no sport quite like cricket. Certainly from a psychological point of view. Of course all sports are mentally challenging. Many require only certain kinds of mental skills for performance consistency.
Cricket, on the other hand, requires the entire array of mental techniques. We, as sport psychologists and performance psychologists, typically use the whole toolkit during our consulting with cricketers and cricket coaches.
Cricket Psychology Defined
Let's breakdown the psychology of cricket a little. It is both a team sport and an individual sport. Due to this cricketers need psychological skills that would apply both to team and individuals athletes. Imagine rugby league and golf had a baby! For example, cricket batters requires very specialised forms of communication. The kind normally only applicable to those who play "doubles" in sports. The communication between two batsmen whilst out in the middle is very similar to a doubles pair in tennis. Is this type of communication rehearsed in training? Not a lot in my experience, even at international level.
Communication is a psychological skill even if the communicating is about something very tactical. That is why we have dedicated an entire module of our online, self-guided Mental Toughness Training program for cricket ("Metuf for Cricket") to team unity and communication skills.
Cricketers execute their skills as individuals but do so as part of a team. Therefore concepts such as team unity and the culture of the dressing room are all pivotal. Without these success will be hard to find.
Team Dynamics Are Key
Kevin Pietersen was statistically the best batsmen to play for England between 2005 in 2014. Yet despite this he has not played for England since being dropped in 2014. It was a controversial decision at the time. However the fact that England's performances across all three formats since then have improved suggests than team unity might be more important than previously thought.
Cricket Psychology – Focus is Essential
Even the shortest forms of cricket last longer than many other sporting contests. Therefore cricketing mental toughness requires extraordinary abilities to focus. To switch on and off (or to switch up and down). Cricketers need to learn patience and focus when it really matters.
I had some great cricket coaches during my school days at Oundle School. But I can't recall any of them teaching me how to switch on and off effectively for either my keeping nor my batting. Oh, if I could only send a message to my 15-year-old self about Pre Ball Routines.
Recent Examples of Cricketing Mental Toughness
In 2019 there were some amazing examples of cricket psychology at play. Some remarkable displays of sporting mental toughness that have been seen on the cricket pitch for quite some time.
The World Cup Final Over
In case readers do no follow cricket then let Wikipedia summarise what happened at the end of the Cricket Wolrd Cup that took place in England early this year. The final took place between New Zealand and England (hosts) on 14th July 2019 at Lords (the home of cricket):
The two teams were tied on 241 runs at the end of the match, resulting in a Super Over being played to break the tie. On the final ball of New Zealand's Super Over, after equalling the 15 runs England managed in their over, Martin Guptill attempted to score the winning run but was run out by wicket-keeper Jos Buttler, meaning the Super Over was also tied. England won on the boundary countback rule, having scored 26 boundaries to New Zealand's 17, thus becoming Cricket World Cup winners for the first time.
What was remarkable from a cricket psychology point of view was just how well all of the players and the umpires handled the extreme pressure of the situation. Huge credit needs to go into those who were assisting with the mental side of preparation of both the Kiwi and Pommy cricket teams.
The Ben Stokes Miracle
Again, in case you were not following the Ashes let me summarise. Ben Stokes scored 135 not out on the final day of the third test to deny Australia the win. From a cricket psychology point of view, the most commendable aspect of Stokes' innings was just how 'in the moment' he was through the whole day. The past and the future of mostly distractions in high-pressure situations and Ben Stokes was the embodiment of relaxed and present-focused.
Steve Smith Stats'
In 2018 Steve Smith was banned for 12 months for the role he played in the ball-tampering incident that shook the world of cricket. Although as performance psychologists we are mindful never to judge everything on the results the fact that Smith scores 333 more runs than any other player in the series (both side) is truly incredible. Obviously we're biased but it would be hard not to suggest the reason for Smith's dominance with the bat is due to his amazing cricketing mental toughness.
But don't take my word for it – have a read of what the current Australian coach wrote about Mental Toughness back in 2010:
View the original article here on the Cricket Australia website
Cricket Psychology Is Part Of Our DNA
As some of you will be aware at Condor Performance we prefer to use psychologists with an excellent knowledge of most sports. This has been one of our core values since 2005. The result is a team of psychologists who between all of us know a lot about most major sports. However there are a few sports which for some reason we are particularly familiar with.
In other words, if you were to score our collective knowledge across all major sports then some will rank much better than others. Cricket currently ranks slightly above all other sports. This is helped by a few lucky coincidences. For example, James Kneller is actually a former elite bowler. Gareth (me), was a child growing up in South Africa when greats like Rhodes, Donald and Cronjé were allowed back from international bans. And of course, our whole team comes from Australia or New Zealand. Two countries that have a long love affair with the sport of cricket.
If you are a cricketer, cricket coach or cricket administrator of any level and would like help with your consistency and performance please get in touch. We would be delighted to assist you in your journey to the next level.