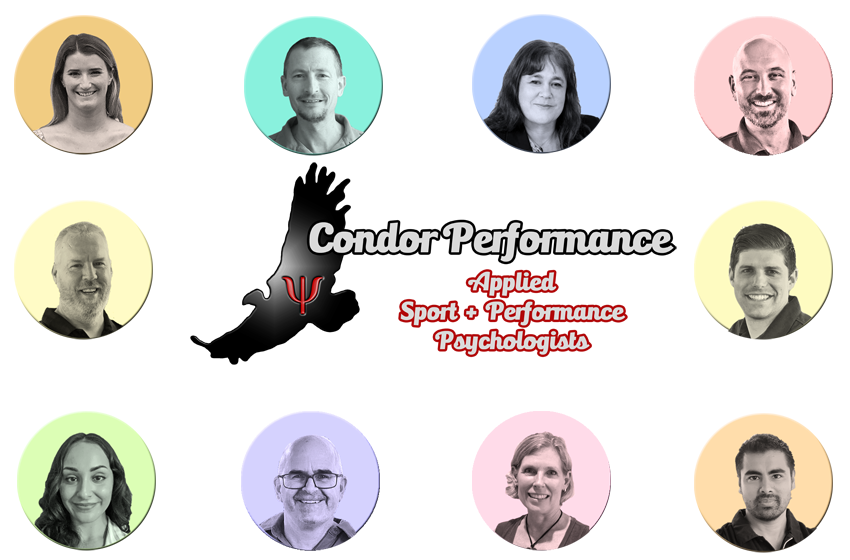 For those of you who might have listened to the interview that I did with Dan last year, I am fairly confident that the term performance psychologist will shortly gobble up the term sport psychologist. 
In summary, the main reason boils down to the logic of the semantics. I am a sport psychologist and yet at least a third of my consulting is with non-sporting clients. These range from performing artists, politicians all the way through to medical and emergency performers. 
Sport is merely one of many kinds of performance. Performance is not a type of sport. 
Subcategories of Performance Psychology
To my understanding the umbrella terms performance has no agreed subcategories at this point in time. So below might one way to go about it.
Team Sports
Individual Sports
Music Performing
Acting
Circus Performing
Medical and Emergency
Military
(Am I missing any? Please add any subcategories of performance below and I will consider adding them).
Two Things In Common
My colleagues and I at Condor Performance all have two things in common. First, we are all registered psychologists in the place in which we live and work. Second, we all have a passion to work with and assist a wide range of performers. We literally want to help them perform better through a combination of mental toughness training and assisting them with their mental health and well-being.
Now don't get me wrong many of these performers are athletes and sports coaches. And most of our psychologists have a love of sport or at least have a very healthy appreciation for many major sports. 
But if we were using the professional title that most accurately describes the work we do it would be 'performance psychologist'. Hence why we're called Condor Performance and not Condor Sports! Yet despite this, we collectively go by the name performance psychologists and sport psychologists (see our homepage for example).
Why?
The first reason is that it's incredibly hard, at least in Australia, to earn the right to legitimately refer to yourself as a sport psychologist. Within a few months, five of our team will have this right. Therefore despite the fact that it is slightly deceiving in terms of what we actually do those with the right to use it understandably would like to do just that. The other reason boils down to pure marketing. Google searches for the term sport psychologists still outnumber searches for performance psychologists by a factor of three.
In other words, if we were only visible to those actively searching for a performance psychologist we would be a much smaller organisation than we are at the moment. 
Let's Dive Into The Numbers!
The worldwide "peak" for search enquiries for 'performance psychologist' was in 2004. In fact, as can be seen by the below graph the 100 searches per day that was taking place around the world in January 2005 has never come close to being beaten. After this outlier month, the number of times that athletes, coaches, students, journalists and bored teenagers typed in the words 'performance psychologist' into Google took a sudden nosedive.

What might have caused both the spike and decline? It's impossible to really know. But I would guess that maybe the 2004 Olympics Games in Athens had something to do with the spike. With such a massive international sporting event all that would have been required was a single story about the impact made by a performance psychologist and "boom". But as The Games ended and these stories got lost in cyberspace then the normal amount of searches returned.
Interestingly it does appear that an ever so slow recovery is taking place. More encouraging than the sudden increase that took place 15 years ago, this increase is happening steadily.
Slow And Steady Is Better
In the work that my colleagues and I do with athletes and coaches, I am often quick to point out the advantages of slow improvement over sudden gains. Slow improvements always feel more sustainable compared with overnight success. Take, for example, a young golfer trying to lower her handicap. A massive drop in her handicap of 15 to 5 over par in a month might feel like it's better than the same improvement (in golf, the lower the handicap the better) that takes place over a year but not for me – not for this performance psychologist.
I often use the reality show "The Biggest Loser" as an example when explaining this to my monthly clients. This show, in case you missed it, was above getting overweight contestants to try and lose as much weight as fast as possible with the winner being rewarded with a huge cash prize.
From a psychological point of view, there is a lot wrong with the entire premise of the show but one of the "biggest issues" with "The Biggest Loser" is the speed that the weight loss of all the contestants took place. In many cases, it was commonplace for individuals to drop 20+ kgs in a single week!
Fast Changes Are Often Unsustainable
Changes this fast are unsustainable so they really run the risk of having a negative impact on motivation in the future. For example, without some of the insights about the number of influence people have on various aspects of performance (e.g. body weight – which is a result) from programs such as Metuf then it would be easy for a "Biggest Loser" contestant to become dejected by only losing a kilogram after the show when comparing it with the 5+ kgs they lost a week whilst 'competing'.
Not too many people know this but shortly after Condor Performance was started in 2005 one of the main service offerings were group workshops for those struggling with their weight run by yours truly. These group interventions took place at the height of "The Biggest Loser" TV shows so even though the attendees were not taking part (thank goodness) I recall there were a lot of questions about "why are they losing weight so fast and I am not"?
The answer I gave to those questions is the same as the one I give to anyone frustrated when their progress is slow and steady.
Do It Once, Do It Properly And Make It Last