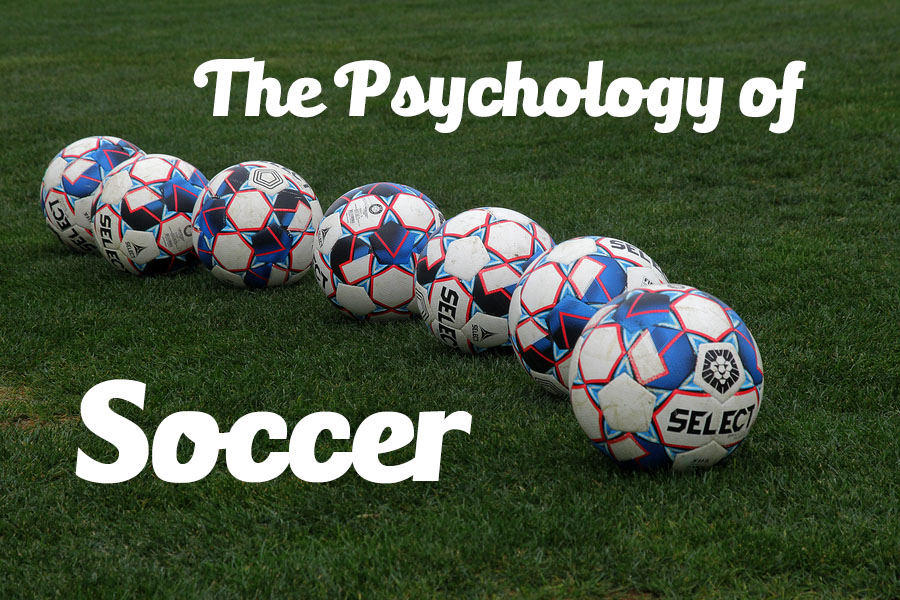 Soccer or Football or Both?
Before jumping into some of the many aspects that could come under the banner 'Sport Psychology for Soccer' let's establish facts.
Firstly, soccer is also known as football, the preferred term outside of the USA. This paragraph from Quora explains it best:
The correct full name of the sport still is Association Football. Soccer is a nickname and is seldom used outside of the US. Neither is wrong, but Football (or Fútbol, or Futebol, or all the other forms of the word) is the worldwide popular name of the sport.
The term soccer, however, might actually make more sense. Here in Australia, for example, the term football can refer to one of four totally different team sports. But if you tell someone you're a, say, soccer referee, there is no chance they'll think you officiate rugby league games.
The Most Popular Sport On The Planet
Soccer is by far and away the most played team sport in the world. At last count, there were 265 million registered players worldwide. No other sport comes close to this, see this PDF by Fifa with all the stats. Why is it so popular? And does this popularity give us our first insight into the psychology of the game?
The primary reason for the popularity of soccer is its simplicity. If you forget about official rules and regulations it's unbelievably easy to organise a game of soccer. Ten or so people with a ball (actual or made) and something to aim at and away we go.
The other reason for the international appeal of soccer is of course unparalleled funding by FIFA. The governing body of the sport invests huge amounts of money in making soccer as accessible to many people around the world as possible. Of course, much of this funding comes from the success of flagship leagues and competitions around the world. Events like The FIFA World Cup and the English Premier League are money-making machines. This creates a huge unstoppable cycle whereby the success of these competitions increases funding and the funding is then partially used to further develop the game. This all increases the likelihood that young athletes across the world will pick soccer over another sport.
How is this linked to the first part of sport psychology of soccer? Simple, the more popular a sport the easier it is to motivate yourself for it. Whether it be external motivators such as a salary of a professional footballer or intrinsic motivators such as wanting to play well at the sport all your mates play – the popularity of an activity will always assist with the key sport psychology concept of motivation.
Sport Psychology is Not Just Mental Health For Sport

Sport psychology is currently going through a growth spurt. And just like a teenager, this can come with some growing pains. Mental health is now widely seen as an essential part of the performance puzzle. 'Better People Make Better All Blacks' so to speak. But there is still another mental side to sport that is unrelated to mental health. We call it Mental Toughness for performance. In other words, the mental aspects of both training for that sport as well as competing in it are separate from the mental aspects of being a human being.
This is not to imply that mental health is not linked with optimal performance in soccer or any other sport for that matter. Quite the opposite in fact. As sport psychologists and performance psychologists we do a lot of work assisting our sporting clients with their mental health. We do this because a) we can as registered psychologists and b) we know that it assists with both off-field and field areas.
However on many occasions when we work with soccer players what we are essentially doing is embedding mental skills training into their daily training environment. Below I have shared a couple of tips and would love to get your feedback via the comments section below.
Sport Psychology for Soccer – Training Tips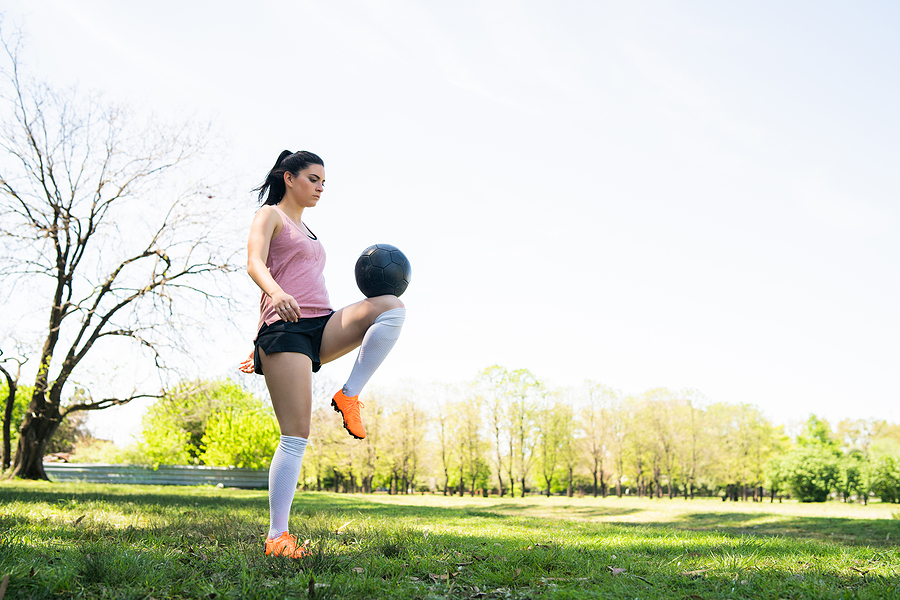 For training, we want our minds to be on the concept of constant improvement through high-quality effort. Actually, through the right amount of high-quality effort to be more precise. Furthermore, we want our training to be spread across four different areas. Physical, Technical, Mental and Tactical. Far too much training and practice are put into physical and technical compared with mental and tactical. The balance is better for the best teams in the world. If you want to join them then you'll need to copy them.
There are many frameworks for Sporting Mental Toughness. Over the years we have developed our own due to the inadequacies of any coming out of the scientific and academic communities. We call our framework Metuf which is a word that we created from the original five subcomponents of performance-oriented mental toughness. Motivation, emotions, thoughts, team unity and focus. Although we'll be keeping the name Metuf, this year (2022) we are in process of expanding these subcomponents as well as delving into one of two. For example, there are many emotions so treating all of them as similar is not especially future proof.
Sport Psychology for Soccer – Match Day Tips
Unlike in training when it's normal to be trying our hardest, for matches we are better off just being as relaxed as possible. Having a Relaxed Competition Mindset is one of the key aspects of match day mental toughness. One of the best ways to actually develop a Relaxed Competition Mindset is by targeting the hour or three before you start the whistle. This blog post from 2019 goes into a lot more detail about how you can develop a Pre Game Routine.
Another mental skill that can be incredibly effective is to make sure you know the difference between your processes and outcomes as an individual soccer player. Of course, ideally, these are established as part of your mental training as per the above but the best mindset for most sports during competition is one that is either 100% process-orientated or mostly process orientated. Processes are actions you have a lot of influence on such as "running hard" or "communicating consistently".
Outcomes are results and in a sport with 24 other people directly involved our influence on these results is not that high. Common outcomes for soccer are goals scored, goals conceded as well as games won and lost. And not to mention all the stats that can be created such as passes completed etc. Outcomes can be, and often are, very distracting. If you try your hardest after your team concedes a goal, I would ask why it took for your team to let in a goal for you to start to do something that you could've and should've done from the very beginning of the match.
Don't Take My Word For It …
As the great Spanish player and now Barcelona manager Xavi so eloquently once said:
In football, the result is an impostor. You can do things really, really well but not win. There's something greater than the result, more lasting – a legacy.

Xavi
---
Keen But Need A Hand?
If this article has motivated you to improve either your mental health or mental aspects of your sport/performance but you feel like you'd benefit from an expert helping hand then Get In Touch via one of these methods: ⏩ Email us directly at info@condorperformce.com and let us know more about you and how we can help. ⏩ Fill in one of our four Mental Toughness Questionnaires and tick the box at the end when it asks if you'd like to receive info about our services.