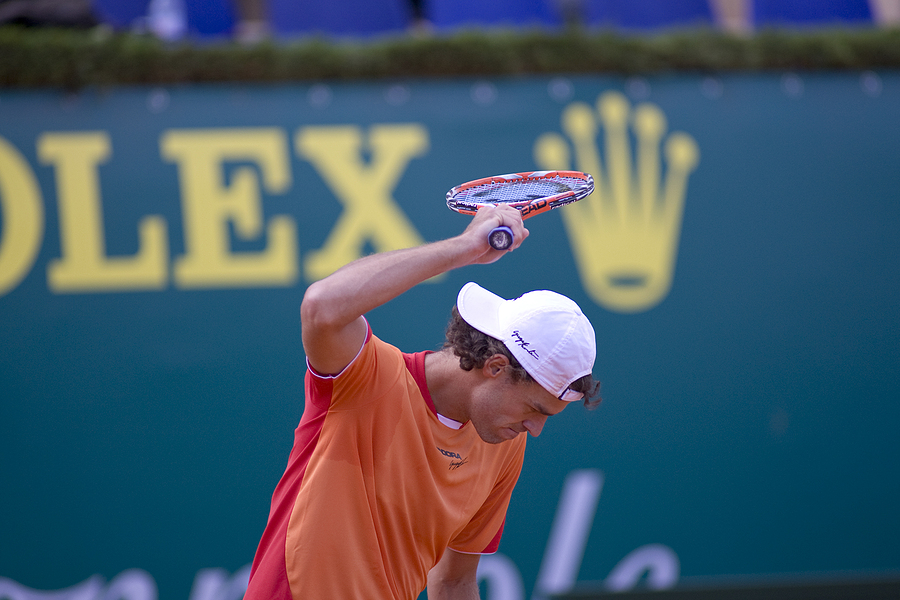 A Quick Introduction to Body Language
The first and most important aspect of improving your body language is to accept/believe that the way you look on the outside doesn't always need to match how you feel on the inside. Before reading the rest of this article I would like you to reflect on this question for a few minutes.
If you don't buy into this fact, believing that certain strong emotions are always going to come out ("I couldn't help it") through your facial expressions and the rest of your body then there is no point in moving onto some of the strategies below until you have worked out a way to prove yourself wrong.
If you have no idea how then hire an acting coach for a few hours and ask them to teach you. Or send us an email asking to work with Performance psychologist Brian Langsworth who is a master of this work due to his background in the performing arts. Or at least scroll to the bottom of this blog where I have added two of my favourite body language improvement videos from Youtube.
If you've been reading some of my colleague Madalyn's excellent recent sport-specific articles you'll be aware that actions, thoughts and feelings are more separate (independent) than most people believe. Body Language movements are actions and actions alone. They are not thoughts nor are they feelings.
But if you are already a believer then read on …
Body Language is best broken down into three main areas. First, we have the face (eyes and mouth), then the head and then finally the rest of your body (the parts below the neck). Generally, Body Language doesn't incorporate other non-verbal forms of communication such as tone of voice or grunts etc. But this is certainly another aspect that can be worked on. Think about how important communication is in team sports and how little non-verbal communication is targeted for improvement in such teams (not the ones we work with of course ?).
A nice gentle introduction to improving your body language is to go through these three areas and simply mix it up. Many athletes and performers who take body language seriously (typically, the most successful ones … surprise, surprise) use a mirror or record themselves whilst doing this but it's not essential. Why not try right now? Make a happy face, then a sad one, then a calm one followed by an angry one.
The Next Step …
The next step is to try and identify what you believe is the Optimal Body Language (face, head position and rest of body) for certain predictable situations that are common in your sport/performance area.
For example, maybe you are a tennis player and you identify that just after the conclusion of each point is a key opportunity to display a certain kind of body language. It can also be very helpful to identify what is destructive body language in these situations.
Remember one of the biggest disadvantages of feeling like you have no control over your own body language is that you are giving a huge amount of unnecessary information to your opponent. If you and I are playing a competitive match against one another I am going to want you to be as unaware as possible about how I'm travelling. Basically from the outside (to my opponents), I would want to come across as cool, calm and collected, even if I am actually feeling anything but.
The template for this would look something like this (which you can copy and paste):
In situation X, I would like my face to appear A, my head B and my [replace with the name of body part] would be C.
Here is an example for a tennis player;
In a situation where my opponent is having an argument with the umpire, ideally, my face would appear calm with a slight smile, my head would be upright but looking towards the crowd and my hands would be behind my back. What would be counterproductive is to approach the chair and look frustrated by putting my hands on my hips and shaking my head.
Now It's Your Turn …
Once you have established your Body Language preferences it's time to practice them. It's at this stage that using a full-length reflective surface or recording device is highly recommended. How you think you look from inside your body might not be what you're looking for so you can adjust before the actions start to become second nature (via repetitions).
The final stage is to see if you can replicate the situations via some kind of mentally harder practice. In other words, using the above example, this tennis player would first practice Optimal Body Language anywhere but later set up practice sessions whereby during a practice match his or her hitting partner intentionally stops to argue with the umpire. And of course, any other situation previously identified whereby displaying the right kind of body language may be particularly difficult.
The final part is to embed this kind of body language practice into everyday training situations. There is rarely a substitution for repetition and as explained in this previous blog in the end Practice Makes Permanent, not perfect.
Get In Touch
If you would like some professional assistance with your Body Language for Sport and Performance or any other mental area then get in touch and one of the team will get back to you as soon as possible.
Useful Youtube Videos on Body Language