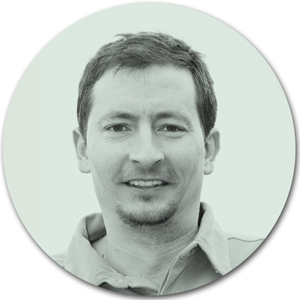 Recently I had the pleasure to join Dan Abrahams on his podcast The Sport Psych Show; the best sport psychology podcast out there by far. The main focus of the 'elite banter' was the future of sport psychology. More specifically, we predict what the sport psychology / performance psychology landscape will look like in 2050.
If you'd like to listen to the full episode below is the embedded audio file. If you'd prefer to read then further down the page is the full transcription of this Sport Psychology Podcast. As always we'd love to hear your comments using the comments section at the very bottom. Enjoy and share!
Sport Psychology Podcast – Transcription
Published on Thursday 20th August 2020
Dan Abrahams:
Hey everyone. Welcome back to the Sport Psych Show. Thanks so much for joining me. Today I'm delighted to be speaking with sport psychologist, Gareth Mole. Gareth, welcome to the Sport Psych Show.
Gareth J. Mole:
Thanks, Dan.
Dan Abrahams:
It's great to have you here. Why don't we start by getting you to introduce yourself to the Sport Psych Show audience?
Gareth J. Mole:
Sure, Dan. So my name is Gareth Mole. A little fun fact, I was named off to Gareth Edwards, obviously the legendary Welsh rugby union player. One of the greats, and I suppose sometimes I do reflect if you name a child after one of the greatest athletes, maybe he or she is determined to potentially end up working in the sports industry. So I was born in South Africa, lived in South Africa until I was 10, and I suppose growing up in South Africa really shaped my passion for sport and you could probably guess the kinds of sports which I'm particularly fond of and particularly passionate about, obviously crickets, rugby union.
So my childhood sporting heroes are people like Jonty Rhodes and Joost van der Westhuizen. I think I was living in South Africa when Gary Player passed on the baton to Ernie Els. So I definitely give credit to South Africa for my love of sport. And I suppose, and we may talk about this later, growing up in apartheid there's a part of me that feels like my sort of sense of wanting things to be fair might be from those days.
When I was 10 moved to the UK, I went to boarding school in the UK at a place called Oundle in Northamptonshire near Peterborough, and I'm worth mentioning that because I have been appropriately accused of being fairly opinionated and I put that down to a lot of debating whilst the at Oundle. At Oundle certainly when I was there, debating was sort of regarded as a sport. And so we did a lot of it and we got fairly good at it, and once you have gotten into the routine of giving your opinions on an almost daily basis, it is quite hard to turn it off.
Then I did my undergraduate psychology at the University of Leeds, which was fantastic. And then after a little bit of backpacking and so on, I moved to Australia in 2003 to complete my master's in Sports Psychology, which turned into or turned out to be, I should say, the last running of that particular master's program. So I sort of got fairly lucky in that I applied from the UK, got accepted, moved over here, and then shortly after moving over here found out that they weren't going to be taking any sports psych master's students because the program was wrapping up.
And then like a lot of us graduated as a newly qualified sport psychologist. So I was waiting for the phone to start ringing because I'd spent seven years studying and it was tumbleweed. And so I sort of thought to myself, "Hang on, I've just relocated to the other side of the world. I've spent seven years studying, and there's a sort of a dearth of jobs. What do I do about it?"
And so I just decided that the only sort of proactive option was to create work for myself. So in 2005 I started Condor Performance. And so we sort of slowly grown in the last 15 years, and without having this as a goal or an intention, someone who's incredibly processed-focused, I've ended up with a team of nine other psychologists. We call them sports psychologists and performance psychologists because as some of your listeners may be aware in Australia, you cannot use the term sports psychology if you don't have the endorsement in sport and exercise psychology.
So myself and Michelle Pain, who's a bit of a pioneer in sports psych here in Australia are able to and choose to use the term sport psychologists, and the other eight are all performance psychologists, which here in Australia means they're all registered psychologists with AHPRA, the Australian Health Practitioner Regulatory Authority. So basically we are a team of sports psychologists and performance psychologists that works predominantly in sport, but also in non-sporting settings such as the performing arts and so on.
And then just to wrap up the intro to give you and the listeners an idea of my sort of day-to-day work. So I suppose I spend the majority of my time on the business and not in the business. So the kind of things I would do on a Thursday morning, be supervising the other psychologists, sales and marketing, which I've always been surprised is regarded as a bit of a dirty word for highly qualified people, whereas I see it as absolutely essential risk management, bookkeeping, et cetera. I only work with a small percentage of our overall clients and quite interestingly, a growing percentage of those are sporting coaches, about a third of my personal clients and our sporting coaches.
So I have no interaction with their players. In fact, I think their players wouldn't even know I existed. I work exclusively with the coach in order to help him or her become a better mental skills coach, a better mental coach, as well as just coaching people and not just players, if that makes sense. And just finally, as a sports psychologist, I would describe myself as very behavioral. And so I know you've had guests on who are big fans of act acceptance and commitment therapy. I draw heavily on that.
I suppose a good way to describe my personal philosophy as an applied sports psychologist is really, I try and almost direct everything back to the action side of things, the behavioral side of things. So I like CBT, but I will very much lean towards the B of CBT. If I'm to describe how I'm operating, it would be a tiny little C and a huge B. That's kind of how I would describe myself. So for example, when helping golfers to develop pre-shot routines, it's the routines of the golfers that I work with very, very action-based, and I'm almost intentionally trying to minimize the cognitive demands that are included in those pre-shot routines.
Dan Abrahams:
Interesting. Thorough introduction there, Gareth. I love it. Now we've spoken off-air about what we can talk about and, well, you threw me a bit of a curve ball, which was this idea of perhaps talking about what psychology might look like in 2050, which I thought was a really, really fun topic to talk about. But I think we can have a broad conversation, because I think there're several things you've said already, which are really interesting and we can bring in the behavioural stuff into that, and you've talked about marketing and selling and what we do as a profession, helping people understand. And I think all of that really comes under the header of psychology in 2050.
So it's going to be an interesting conversation. I mean, if I may ask you, when we were talking off-air you mentioned, let's talk about what psychology can look like in 2050. What drew you to that? Why that conversation?
Gareth J. Mole:
Two things happened a couple of weeks ago. So one is, I listen to most of your interviews and I'm a bit of a fanboy, in that basically I almost insist that all of my colleagues listen to most of the conversations that you've had. And one of the things that I picked up on is that you often ask your guests, if you had a time machine and you went back five or 10 years, and I thought to myself, if Dan's got this time machine, then I think we might want to do a couple of trips in the other direction. So that was the first thing.
And then what happened, almost as if it was telling me to respond, is that Back to the Future II was on Australian television. In the movie, for anyone who hasn't watched it, the film is set in I think 1985 and Back to the Future part two is 30 years into the future. And I thought it would be a really fun little conversation for us to have about, not five years from now, not 10 years from now, which in many ways sort of seems so close, but what about 30 years, which I'm guessing is probably around about the time where the two of us will be sort of either about to retire or retired, but hopefully still alive.
So that's why I picked 2050 for us to sort of, I suppose, in many ways, just hypothesise about some of the directions that the profession might be heading. And I suppose just the final bit, there is a part of me that can't help but think from a goal setting perspective. If you can crystallise what the future might look like, maybe what we able to do or appealing to the greater sports psych community is maybe we can work together to actually increase the chances that some of them happen.
Dan Abrahams:
Well, let's get in our DeLorean car, back to the future car, [inaudible 00:11:10] 2050. I'm sure there's many people who would think of better things to do if they did have a car to go to 2050, but hey, we're passionate sports psychology, so we can go and seek what sports psychology looks like in 2050. So talk to me, give me a number one prediction, or thought or feeling.
Gareth J. Mole:
Yeah. And I just want to clarify that I'm calling these, they're not really hypotheses, I'm calling them "hopotheses". Hopothesis is kind of a bit like a hypothesis, but with slightly less evidence to make the educated guests. And so, the first two, Dan, are linked and I'm super keen to get your thoughts on these. The first one is an official change of name to performance psychology as the overarching name of the discipline in 2050.
And funny enough, just to really sort of emphasise my point, last week I listened to your conversation with Paula Reid, the adventure psychologist, and it was really obvious to me that someone like Paula and her passion would fit very nicely under performance psychology semantically, but that she was articulating very well that it's not really the same as sports psychology. There was a fantastic conversation between the two of you how in many ways she thought sport was a lot more predictable and so on. So my first prediction is the overarching name of the discipline will be performance psychology and we'll have the option of calling ourselves performance psychologists.
And part two will be specialisation within performance psychology. So what we're basically saying is that someone could be a golf psychologist as a subdiscipline of performance psychology, or they could be an adventure psychologist like Paula mentioned, or maybe they aren't that interested in sport but they love the performing arts. And so maybe they would be a dance psychologist and all these different performance pursuits would fit semantically logically under the broad term performance psychology. And for those who might be listening, you think, "Oh, no." Because that's moving away from specialisation, we can then specialise within performance psychology.
Sport Psychology Podcast continued …
Dan Abrahams:
So just to try and draw a picture here. At the top of our sheet of paper we've got performance psychologist.
And down from that, I'm picturing sports psychologist, maybe a performing arts psychologist, maybe-
I can't really use the term … Well, maybe business psychologist, although that has its own sort of credentials.
But underneath sports psychologist would be all the sports that you can think of. And what you're saying is you've got to work in say four or five or six that could actually render you a sports psychologist. Would that be a picture I've created that would be accurate to your vision?
Gareth J. Mole:
A very accurate picture, Dan. Yeah. So I suppose there's a couple of obvious ones missing. I think military, I think would be one, which would be another type of performance psychology. I don't know the name of it, but we work with a lot of people in the medical profession. People like ambulance drivers and surgeons, often in their training. So we're basically using the same kind of principles that we would work that we would use to help a golfer or a cricketer perform under pressure. We would use those exact same or very similar, I should say, mental strategies to help someone become better at performing a complicated surgical procedure. So I suppose you could call it medical psychology, maybe something along those lines.
That debate could … Yeah, healthcare psychology. Exactly very sort of poignant at the moment. And all of these would be the layer under performance psychology, where you've got practitioners who are both good at the, you call it the below the line, above the line. I suppose I call it the mental health and the mental toughness side of things, or the mental side of the actual performance area and then the mental aspects of the rest of their life.
Dan Abrahams:
I think it's interesting because I think if we draw it back to today, listening to you speak, it makes me consider the confusion that people have around sports psychology. What is sports psychology? Is it about performance? Is it about welfare or well-being? There's a big drive around mental health at the moment. And I've spoken quite a bit about this on the Sport Psych Show with various people. That conflation between welfare, well-being and mental health. What is it that we do? How do we describe it? What qualifications do we need? What registrations do we need? It almost feels like what you want in 2050 is a much more streamlined picture, some clarity here whereby everything falls under this term of performance psychology.
Gareth J. Mole:
Yeah. And I think that's spot on. I think a label is a really important aspect of clarity. Picking the right label.
And for me, semantically performance psychology is the best label. I mean, I'm sure it's the case there in the UK, but here in Australia there's, I can think of a couple of very prominent, qualified sports psychologists who refer to themselves as sports psychologists who don't do much work in sport. And in fact, the official title, the full title here in Australia at the moment is sport and exercise psychologist. And having done this work for 15 years, I can tell you, I don't give any advice to anyone on the exercise side of things. So I think that there has to be a realization that at some point if we want to collectively inform the public about what we do, we might want to start by picking the label that is most closely related to what we all actually do.
Dan Abrahams:
Interesting. Interesting. So performance psychology at the top, underneath that strands, including sports psychology, exercise psychology, military psychology, public sector psychology, private sector psychology such as corporate psychology. Yeah, interesting. And building on that idea, run a sports psychology piece. This idea of working in multiple sports, or specialising in a sport. I mean, is that something that you come across?
Do you think it is a challenge is for a sport psychologist to work across multiple sports? Should sport psychologists specialise? Do you think in 2050 you will see a lot more? Well, I'm a performance psychologist and I specialise in golf. I'm a performance psychologist and I specialise in soccer. I'm a performance psychologist and I specialise in baseball. Do you think specialism is the future?
Gareth J. Mole:
I think that's where we will end up, it's inevitable. I mean, if you look at other professions, things like the medical profession, for example, that's basically what's happened. You got people who work in the medical profession now who … You got knee surgeons who only operate on a particular type of knee injury. Like that's all they do. Whereas, 20 years ago or 30 years ago, all knee surgeons had to be able to do everything.
I do like your question though, Dan, because you're almost implying, I think that, is that too much? In other words, are our skillsets actually better off if you have to work in rugby and then golf and you have to then sort of be flexible. I think that ultimately what we would probably want to see is the psychologist having the choice. I think that's what we would probably want to see. It might be that I have a colleague for example who absolutely loves baseball, and as soon as a baseball contacts us, it goes straight to my colleague, David, and that it might be reasonable to say to someone like him, "Look, do you just want to fill your boots with baseball, because you love the sports so much?"
Whereas to someone else, that might lead to monotony, it might lead to boredom. Who are we to say? Individual differences is a common theme that keeps coming up in the show, which I think is such an important reminder. I think it would be about creating a mechanism that would allow the psychologists to choose. Personally I would definitely not choose to specialise in one sport. I would probably pick the ones that I'm most fond of. Sports like squash, cricket, rugby union, golf, football, et cetera. So I would probably naturally end up with about five or six, and therefore it's likely I would then continue to use the term sports psychologist who works or specialises across those sports.
Dan Abrahams:
It's an interesting landscape. I think obviously right now, when you qualify as a sports psychologist, you qualify to work in all sports. And I think the vast majority of sports psychs would say, "Well, that's what I do. I'm a sports psychologist. I work across all sports." I had a conversation with Professor Brendan Cropley on episode 90 about this. And I think it's one of those, like every landscape, it has its advantages and disadvantages, its strengths and its weaknesses.
As a former professional golfer, I feel fairly confident walking into a golfing environment and having a great deal of knowledge, that's going to set the scene, that's going to help me to build the relationship with the golfer. I've been there, I've been in his or her shoes. I know what it feels like. So, I feel I'm at an advantage there. At the same time, and not that I've actually ever come across a golfer who said this, at the same time I can also fully appreciate that, that golfer has a lot of people around them who know about golf.
He will have one, maybe a couple of coaches, maybe a couple of parting coach, a short game coach, as well as a full swing coach. He or she has got a lot of people around them who know a lot about golf, who can advise on that side of things. And sometimes I think that sports people like to have people around them who don't necessarily have an expertise of their particular sport and knowledge of their sports, who they can talk with more generally about performance psychology or welfare and well-being.
So I think there's that interesting landscape there. So, yeah. I don't know what your thoughts are on that. I think it brings its own advantages and its own limitations when one specialises, but I can, when you were speaking there, I was thinking of multidisciplinary. For example, I was thinking of a psych who comes in and says, "That's my strength here, is I work across multiple sports."
Gareth J. Mole:
"And actually because of that, I bring in a range of experiences to the table." And I think of, okay, your comment here in a second. I think of the sports psychs who may be spend 20, 25 weeks out on the golf tour, and I'm sure there's some who do it on the tennis tour as well, which is great. But why they're missing out is they're missing out on working in other sports and experiencing those other sports can feel what they do in golf or in tennis or in any sport that they spend the most amount of time in.
Yeah. I mean, I think if I was having a vote, the way I would do it is in training in the journey to becoming a qualified performance psychologist. Let's say it in 2015, that's a regulated and registered profession. I would insist that the trainees have exposure right across that spectrum that you mentioned earlier. So you have to work with some people in the public sector, for example, because that's part of your criteria, but that once you have earned the right to call yourself a performance psychologist, then ultimately you can then decide.
And I suppose one little comment, and I forget which episode it was, but there was a great conversation between you and someone about how important it is to know the sport. And I think you kind of both agreed that it's better to have the knowledge and not need it than need it and not have it. Anyway, if those weren't the words you used, those were the words which I remembered from listening into that conversation. Better to have the understanding of what a leg before wicket is and not need it than be in an awkward conversation where they're talking about how leg before wicket is, kind of his or her awkward way of getting out and having to put your hand up and saying, "Sorry, can you guys just tell me what LBW stands for."
So I don't think we are necessarily in a situation whereby just because someone knows a huge amount about bobsled that, that means that they're going to blurt out a whole bunch of sort of technical and tactical advice on bobsled. You would hope that as part of the training. What they're saying is you are not the technical and the tactical coach, but a knowledge of this sport is going to allow you to build rapport and reduce the chances that people are going to be talking a language that you have no idea what they're talking about.
Dan Abrahams:
Yeah. And as you're speaking there, I'm actually thinking of the advantages of knowing quite a lot about a specific sport. For me, I think it can help you set up better questions. I think it can increase your range of ideas around performance psychology. I personally think I can have more ideas in golf psychology than somebody who more solutions than somebody who hasn't been in a golfing environment before, in my humble opinion. So I can see an advantage in that respect. Is it critical? Absolutely not.
So I think that's an interesting landscape. I think, related to that, I mean, you mentioned you started to talk about the qualifications that a sports psychologist has, and I do wonder if there can be some professional governing bodies who could hand out certain credit or qualifications related to a specific sport related to psychology.
So in golf, may be the Professional Golfers' Association could have psychology courses for psychologists within golf so that you can as a psychologist go on these courses and learn the specifics of golf psychology. Maybe the IRFU in England could offer psychology courses related to rugby for psychologists to go on. And maybe coaches might go on them as well. I mean, I know the English FA have done this or did do this for a number of years, five levels, but for psychologists to go on as well to be able to really learn the language and the specific challenges that people face, because golf psychology is different to tennis psychology, is different to football psychology, is different to rugby psychology and so on and so forth. Of course, they have similarities, but there are differences. So I wonder. Getting your comment here, I wonder from a professional perspective, can we have accreditation that enables practitioners to advance their knowledge of specific sports?
Gareth J. Mole:
I think that's an absolutely crackerjack idea. One of the reasons I love the format that you've created here with a Sport Psych Show is that I didn't think of that when I was sort of brainstorming to myself earlier. That's not something that popped into my mind, but through the process of dialogue, that idea just popped out and it's only 2020 we got 30 years where we can potentially make some of these things happen.
And of course, one of the really important things there is you've got the football experts or the rugby experts being involved. We're not excluding them and saying, "Hang on, guys. We don't need you. We can learn plenty about your sport. And we're the ones with the fancy psychology credentials." It's bringing them into the conversation and then saying, "Look, you guys know a lot about football. We know a lot about human behavior. You teach us a bit, we'll teach you a bit and then we'll come up with some kind of clear sort of set of qualifications and we'll then work together to inform the public."
So they're not sort of having to second guess what that person does and what that person does. And just a final comment on of course on knowledge, we need to remember that knowledge forms along … Sorry, falls along a continuum. And so we're not saying that everybody who wanted to work in golf as a psychologist would need your knowledge of golf. I think it's going to be very difficult to compete with someone who has played like you have and as coach like you had.
So maybe if your knowledge of golf is a 10 out of 10 and someone who's never heard of the game or the sport is a zero out of 10, and I've met a few of those by the way. Maybe what we're saying is that in order for you to work in golf as a psychologist you need to approve a seven out of 10 knowledge of golf. We're not saying that you need to become an equivalent expert of someone who has played the sport at a high level, coached it at a high level. It's simply saying, if you want to work in golf, we can't allow you to do that if your knowledge of golf is a three out of 10.
Dan Abrahams:
Your next prediction-
Gareth J. Mole:
Yes.
Dan Abrahams:
… of 2050.
Gareth J. Mole:
Yeah. What were we calling them? Hopotheses, I think.
Dan Abrahams:
Hopotheses, thank you.
Gareth J. Mole:
Yes, we may have just invented a new word, which is totally appropriate I think when you're thinking about the future. So my next is the slightly controversial one. This is where we start. In 2050, I think there'll be much more emphasis on formal qualifications. And what I mean by that is, I think that there'll be a much reduced likelihood that someone will be allowed to work in any performance sector who hasn't met certain, I suppose formal qualifications. So, I'm predicting it's, and it's just a prediction, that there will be a lot less people involved in sport and performance who simply finished high school and then decided they were going to start a business and make up a title. That's my prediction.
Dan Abrahams:
Why do you think that's important?
Gareth J. Mole:
Look, I suppose the reason why I wanted to include that, and this is maybe where the bit of the hopothesis is really emphasized, because I run a business which I suppose is, in many ways I'm looking after the best interest of a total of 10 psychologists. I suppose I have a lot of conversations with sporting organizations and individuals as well. And one thing is very clear and that is that, in particular in sport, there is still a huge lack of understanding about what various professional titles actually mean from a kind of a risk point of view.
And so, one of the things that we're doing on a fairly regular basis is sort of trying to educate and make aware the fact that for example, as a psychologist, we all have a professional indemnity insurance. That's a very boring sort of fact, but it's a fact nonetheless. And therefore, if you do decide to employ, let's say a mind coach or mindset coach, then I would like the sporting entity to know that they're doing that and they can tolerate the risk that comes with that person having no professional insurance for example, and other things besides.
So I think that what will eventually happen is that, we will invite into the conversation people who potentially don't have any recognized qualifications but who do a very good job of the work. People like Gilbert Enoka is incredibly well-regarded and has done an amazing job in New Zealand rugby, but he's not a registered psychologist. So bringing people like Gilbert into the conversation and saying, okay, how do we communicate all these different titles to the sporting community out there, I think is a really important step.
And it may involve the difficult decision of certain people who don't have recognized qualifications who might not be doing a good job. It may involve us saying to them, "So you can no longer work with such and such a team or such and such an individual." Dan, what's your thoughts on this, and how's things panning out in the UK with regards to that? Is that the hopothesis with the longest bow?
Dan Abrahams:
Yeah. I mean, I think I'll start by saying, I think clarity. Again, I'm going to come back to this word clarity. I just think the sports industry needs greater clarity as to what … Let's come back to your title of performance psychology. What do performance psychologists, or we could use sports psychologists. What do sports psychologists do? Let's come back to 2020 and call it sports psychology, and just say, look, what do sports psychologists do? What are your qualifications? Who are you registered with? What do you do? And how are we protected? What are we getting when we get a sports psychologist?
And I think we as an industry need to be better. So if we talk about 2020 to 2050, 30 years, I think we got 30 years to become better, helping the sport industry, gain clarity as to what sports psychology is and what sports psychologists do. I personally don't have a problem with anybody going away and doing whatever they want in terms of a … They can do a two-week course. They can do a two-day course or a two-year course. Whatever they want to do, they do. But I think what national governing bodies, organisations, clubs, teams require is clarity.
I think there needs to be as much exposure as possible with regard sports psychology and sports psychologists so that these national governing bodies, clubs, teams, organizations know exactly what they get. And if they choose to say, "Okay, we know you've got the qualifications, you've got the registration, you've got the insurances. We know our people are safe. However, we're going to go with Johnny or Mary over there Who's got their two week NLP qualification, because you know what? We think they're brilliant at what they do." Fine. No problem at all.
But I think we in the next 30 years, if we want to talk about this span of time, we have to be better at every single national governing body, every single organization, every single club globally in every single sport, knowing exactly what they get with us. Now that is complex and complicated because every single country has different rules. In UK, I should say, there's an interesting dynamic whereby a practitioner psychologist, the term practitioner psychologist is legally protected but the term performance psychologist isn't.
Again, I could do a two-week course and then call myself a performance psychologist. So there's an interesting dynamic there. So I think we do have to try to come together. That's a very bland statement I know, but some people within psychology who are registered psychologists within their country have to come together and find a way to help our global sports organisations understand what they get when they employ us as psychologists. When we do that, I think then there's very real choice through that very real clarity.
Sport Psychology Podcast continued …
Gareth J. Mole:
Yeah. Look, I totally agree. There's probably just a couple of additions there. I think that one is, what I really like about what you said there is we're ensuring that the consumer is the one that knows what we do. So I think it was in episode two with Chris Shambrook where I think he was alluding to this fact, if memory serves me correctly, but he said something along the lines of, we know a lot about what we do, like you and me because we work within the profession.
But what about build the rugby coach from down the road? Like, does he know? A few months ago I went to stay with some friends in Sydney and they were like, "Oh, one of your sports psychologists guys is all over the news at moment." And I was like, "Oh, show me the article." And sure enough, it was not somebody who was a qualified psychologist. It was a mindset coach. And so these friends of mine just naturally assumed that because that person was working in the mental side of sport, that they were a sports psychologist. I think that is an absolute key to it.
We have to start including various different programs, which means that the consumer, the people who are potentially interested in our services, they are the ones that know what it means to be a qualified performance psychologist and what it means to not be a qualified performance psychologist. That's the real key with regards to that, that third prediction of more emphasis on formal qualifications.
Dan Abrahams:
Well, I think you've eloquently put it in that sentence. The consumer needs to know what we do. I think that's a really eloquent way of putting it. The challenge is it's on a global scale. The challenge is that we could go down to the lay person, the person who's just a sports fan and most people don't have a clue, no idea.
And if they're going to make an assumption, they're going to assume it's predominantly around mental health. I think there are a lot of coaches through no fault of their own who would see it in a similar vein mental health towards welfare and well-being. And then I think there's the more informed coaches, players, key stakeholders in our organization, sporting organizations who understand that there's a performance psychology piece to this as well. And actually ironically, I think most sports psychology see themselves as purveyors of performance psychology.
So there really needs to be an education process. We need to become proper profession. And for me, we are a proper profession. I mean, there are papers, research articles out there, commentaries that say, "Well, we're not a profession because we don't have a standard practice, strengthened by and large, and I might get vilified for this on social media." But my understanding of say a sports science or, especially strength and conditioning is that there are standard methodologies of practice that run through those industries.
And therefore, it becomes much easier for them to be recognized professions. But anyway, I think what we need to do is, we need to avoid the rant because I think it is getting better. But I think as we're talking about 30 years, 2050, I think we need to be less scared of marketing, you coming back to your marketing point at the beginning. We need to be less scared of marketing, of sales. We need to be less scared of helping people understand what it is that we do on those multiple levels, performance psychology, welfare and well-being, and mental health. Let's move along. Give me another hopothesis.
Gareth J. Mole:
Yes. Number four. Yes. So, number four was a much greater collaboration between coaches and performance psychologists. And I hope everyone's sitting down for this. The kicker to this is in 30 years time. This collaboration between coaches and performance psychologists will eventuate in the first few head coaches who are qualified performance psychologists. In other words, people who potentially have no experience playing a particular sport will be given the top job.
So obviously in English football we're talking about the manager here. In most other sports we're talking about the head coach. And I suppose for me this is … Again, referring back to a lot of the conversations that you've had with your guests, a lot of the really interesting conversations were from coaches who were basically saying, "Look, what we do as a coach is psychology." And I've heard you say many, many times, you just can't remove the psychology from the equation.
Depending on when you put this episode out, obviously, you and I both know that Liverpool have just won their first Premier League title for 30 years. And if you listen to Jürgen Klopp, it would be easy to assume guy had some pretty impressive psychology qualifications. So I think that the fourth hopothesis is going to be much, much more collaboration between coaches and performance psychologists.
So an expansion of what I do at the moment with a third of my clients who are sporting coaches, but that becoming much more common place. And then the eventual end point of that will be, if I'm working with a coach and assisting him or her so much with all aspects of their coaching, because ultimately you cannot remove the psych-social part of human improvement. You just can't. You may not think it's there, but it's there.
Then what will eventually happen is that some people will be then said, "Well, why don't you just come in and be the head coach." And if that happens, if that prediction happens, then obviously one thing that we really want to make happen is for those first few qualified psychologists to do the best possible job. I refer back to Annika Sörenstam, who I think in 2003 was invited to play on one of the men's tour events-
… and under obscene … Yeah. Under obscene. So. Yes. Female golfer invited to play on one of the men's tour events, but she didn't do that well. I did a bit of research before she came 96 out of 111. So what we would want to ensure if my prediction is correct, Dan, and that's in 30 years time, you will see qualified performance psychologists are in the role of head coach or manager. What we've got to make sure happens is those first few do an excellent job, both from a results point of view, from an impact point of view, because otherwise it could set us back another 20 years.
If the first few that are given that opportunity don't do a great job, then as you can imagine, the sports industry might misjudge us unfairly. And so we would have to work very hard to making sure that those first few who were given the opportunity did the best possible job possible. And we see it already. There's head coaches who come from biomechanics, there's head coaches who come from strength and conditioning. Isn't it a bit bizarre that on paper the area which is most aligned with coaching, which is surely is, is human improvement?
Psychology is the one that's least likely to generate a head coach from my point of view. It's the most likely, and I think all we've got at the moment in 2020 is a situation where, to be honest, and this refers back to some of your comments earlier. I don't think the sports industry is ready for that. I don't think that if there was a qualified sport or performance psychologist who was actually the head coach of a Premier League team of a major league baseball team, I think the first thing that do is say, "Don't use the term sports psychologist or performance psychologist. People are going to get the wrong idea." And I think that's very indicative.
Dan Abrahams:
I think it's interesting. It's just speaking there. I'm thinking of the question, how much domain specific expertise do you need to have as a coach? So if I was to join José Mourinho's coaching team, if I was to join Jurgen Klopp's coaching team, how much domain specific knowledge do I need for that to happen? And I think it's intriguing. I really do. That kind of thing has happened already in British soccer. So Steve McClaren invited Bill Beswick to be his assistant manager at Middlesborough actually a couple of decades ago.
I know that Bruno Demichelis, an Italian sport psychologist was brought over by Carlo Ancelotti around 2008, 2009, to be his assistant manager at Chelsea after being his assistant manager at AC Milan, or at least being very influential at AC Milan. So that kind of thing has happened, but it's very, very rare. I'm sure there are other instances in other sports globally, and maybe listeners can tweet in if they know of that happening. But I think it's very possible, and I would like to see it because I think that, that can be such a crucial role that somebody can play.
I think you can coach because you don't necessarily need much domain specific knowledge to be a coach, especially if, what normally happen is you'd have a couple of other coaches who have a vast amount of domain specific knowledge, they have a vast amount of knowledge on the strategical, tactical, physical technical side of the specific sport you're talking about. So I think you could still coach. I certainly think that coach could take on the role of a head of psychosocial methodology within that coaching unit, which I think is sorely lacking.
And again, in my mind when I'm thinking of this, I'm always thinking of say Premier League soccer in England, because I know that the coaching teams there are quite big, but you could say about baseball, the American version of football, NFL, basketball, that there are substantial coaching staff. The size of the coaching staff is quite big. I think it always lacks what I would describe as a head of psychosocial methodology.
So I think that, that person could do that and just, let's come back to on-pitch involvement. On-pitch involvement. Again, let's come back to your notion of, this is about working towards 2050. If on the picture, on the court or on the field is where it happens, why or why, or why would you not have the psych there in amongst it doing it? I just don't get that, unless the psych is a clinical psych and it's about the mental health piece, and the welfare and well-being is not about performance.
If it's performance psych, why is the psych not involved in the performance environment? That doesn't make sense, if you really strip it back and you really think about it. Now, that might involve some communication. It might involve some general fitness levels from the sports psych him or herself, but why not? Why not? Why can't … Trust me until you can't trust me. And if I make a mistake, that's fine. Have a conversation with me, admonished me, if you have to.
Now I'm not going to go and talk. I'm not going to stand on the pitch and direct people tactically, but I can certainly engage in conversation around a psych social piece. These are the things that mediate wins and losses. These are the things that mediate jobs, whether somebody keeps their job who doesn't. The things that mediate players' careers. Why oh why, or why am I not invited onto the pitch? Why?
Gareth J. Mole:
Well, I think the biggest reason is just still the stigma that comes with the word psychologist, I think is such a heavy burden. I remember at the very infancy of my career in the year 2005, I just moved to Australia, and I remember there was a huge international conference in Sydney. Pure luck, I just moved to Australia and there was the biggest international [sport psychology] conference, and there was a very well-regarded sports psychologist who just given a keynote and I was a bit cheeky in those days and I sort of went up and tapped him on the shoulder and I said, I won't mention his name, but I said, "Sir, can you give me one bit of advice for someone who really wants to make it as a sports psychologist."
And he turned around, he said, "Don't use the term psychologist." And I was like, "Oh, you are kidding me. You're joking. I'm just moved right across the world in order to do a program that basically allows me to use this title and you're telling me that if I want to make it I should use another term." So, look, I think it's inevitable. Just going back to your comment about the two assistant coaches that you mentioned, who were psychologists, all that really needs to happen is that I think we would agree that one of the best ways to become a head coach is for you to first be an assistant coach.
So if people, if qualified psychologists are being given the opportunity to be assistant coaches, then the only thing missing from that anecdote, Dan, was then taking over the head coaching role when the person who brought them in moved aside or when somewhere else. And then the only bit missing from that is for as many people to know that, that person is a qualified psychologist. So it might not necessarily be as extreme as not using the term head coach and using the term performance psychologist, although there's a part of me thinks that's a totally appropriate name for someone involved in helping a bunch of human beings improve, given what we know about psych social.
But if that's too much, then it would be just a case of such and such is our new head coach. Tom Smith is our new head coach who is a qualified performance psychologist with 30 years experience helping people improve. That may be enough to then get a little bit of momentum going. And again, hence why there are hopotheses because there's a part of me that's saying this because I desperately want it to happen, but I'm not sure if it will.
Yeah. And just for me and a word about players here, because I think maybe a lot of head coaches would say, "Oh, well, the players won't have that. Rubbish, rubbish." I think this is something that coaches get wrong very respectfully. I think players are much more open-minded. Players want to improve. They want to get better. Now, players demand competence, and there's always going to be some players who are a little bit more closed-minded, and they might always have something to say, and that's okay, that's fine. That's fair enough. Everybody's individual differences. Again, everybody's individual, and that's fine. And you might never please some people within a squad of players, but I think firstly, I think players would be much more open to it than coaches think or believe.
Sport Psychology Podcast continued …
Dan Abrahams:
… I think it comes back to negotiation. I think that you'll trust me to negotiate with your players. I'd like to sit down with players, to sit down with the captain, the leadership group and say, "This is what I propose happen, because as an example, we know that you have to focus your attention as you're competing and deal with distractions quickly. We know that you have to compete at a certain intensity level. We know that you have to compete with a positive intent. You have to execute your actions positively.
These are the kinds of things, the game winning and losing mediators that I want to really help you with, that I want to work with you on. This is what I'm proposing. What are your thoughts? Where are your pushbacks here? What would work for you? What wouldn't work for you? How can we give this a go?" It kind of it comes back to negotiation. We got to be better at the art side of negotiation when it comes to things like that, but give us a chance to do it. Because I think that coaches would see a great deal of benefit if they open their minds and allowed it to happen.
Gareth J. Mole:
Totally agree with that. And I love what you said. Was it trust me until I stuff up? What was the word that you said there?
Dan Abrahams:
Well, trust me until you can't trust me.
Gareth J. Mole:
Yeah. Trust me until you can't trust me. I've written that down. That's a keeper.
Dan Abrahams:
Yeah. Trust me-
Gareth J. Mole:
That's a keeper. Trust me till you can't trust me. And what you just emphasise there is that, if you remove the label in the stigma with psychologist and you just describe to that group of players what we do, you get complete buy-in, don't you? Think about it. It's like I can help you stay motivated when you're not particularly motivated. We can help you perform under pressure. We can help you concentrate on the things that are most important. If you were just to describe the processes that we do on a daily or a weekly basis, you get complete buy-in. Everyone's like, "Yep. I want some of that. Thank you very much. Good appointment."
As soon as you say, "Oh, by the way, he's a qualified psychologist." you start getting a little bit of concerns. But I do agree with you wholeheartedly, those pushbacks are probably likely to come much more from administrators, owners, people maybe concerned with the image of the club. I think if you were to say to the players, we think that a qualified psychologist is going to be best placed to be your main coach and these are the reasons, I think you're right. I think that even in 2020, I think there wouldn't be any issues there whatsoever.
Dan Abrahams:
Yeah. Yes, yes. I mean, it's certainly an extreme point of view or extreme approach to say this psych is going to be your main coach. I think maybe at the beginning this psychologist is going to be on the pitch with us.
These are the reasons why, and again, then we fall into that negotiation. But across all of this conversation, I want to emphasize, and I'm sure you would as well that nobody's saying, "Hey, coaches, you have this opinion and it's the wrong opinion or this is a terrible opinion." This opinion or the approaches we've got right now are limited because we as psychologists, in my opinion, sports psychologists, haven't been good enough to get our message across to help you understand what we can do. I think we need to be better at that. I think that we need to be a little bit bolder with our messages at times, and a bit braver and we're going to get lots of pushbacks and that's okay.
And that last thing to say, so in 2050, there will be some psychs, sports psychs who won't … Performance psychs, if we're going to call them performance psychologists, who won't want to go on to pitch, who won't want to go get their [crosstalk 01:00:32] body essentially. That's okay. But what I would say there is possibly my hope is that actually that's where coaches will say, "Well, do we want that person? Do we want that psychologist?" Because actually we want to have the performance psych who's willing to get out there.
Now, we're going to be at our early 70s then. So maybe I shouldn't be saying this because hopefully it will be fit 70-year-olds who can still get out there. But as hopefully we won't be putting ourselves at a disadvantage. But look, I'm conscious of time. And I'd like to get on to … I think this is a great conversation. Let's get onto our fifth and final.
Gareth J. Mole:
Yeah. So I suppose, and as a natural conclusion to all of the other four, what I've written down here, Dan is much greater unity and collaboration within the profession. And literally, I've written down proper international trade union for performance psychology. So, if we're talking about what … One of the things you mentioned previously about SMC, for example, and having a lot more clarity, one of the things we haven't done yet is how to look at some of the other professions in sport and said, "What have you done to clarify your position?"
I don't think we've done that yet. I don't think we've looked at some of the success stories. So one of the most obvious things to do would be to form some kind of international trade union for performance psychology. So you start with the correct label, as we mentioned earlier. Let's try not to confuse people unnecessarily because we pick the wrong term. And then what we do is we look at other international trade unions, other professions that have worked well, even if some of the people are in Australia, some of them are in the UK, some of them are in the USA, and it's a classic case of the … Some of the parts make up much more than the individuals involved.
And I'll be honest, and maybe I can sort of segue into just a massive thank you to you and a wrap for putting together the Sport Psych Show. But over here in Australia, there's a part of me, I'll be honest. It's sort of started to lose a little bit of hope in terms of whether or not the profession was actually going in the right direction. Here in Australia, we used to have four master's programs. We have one.
Now, it would be very easy if you were stuck in Australia only to think that sports psychology is going backwards and hanging by a thread. I think that would be an appropriate way for me to describe it. And it was only really when I stumbled across your podcast and started listening to some of the high quality banter, I call it, that I was reinvigorated for the first time in many, many years, that there are some incredibly smart, passionate, and skillful people who happen to have the same professional title as me.
The only thing is, some of them are in the US. Your conversations with Scott Goldman were just mind-blowing, just like, are you kidding me? Didn't even knew exist. I had no idea he existed. The one with Chris Shambrook as well, it was just unbelievable. [inaudible 01:04:05], just immediately sort of gave me something that I could start using with my clients and my team. So I think the individual superstars, if we can call on that exists, they just don't operate as a team. That's the only thing that is potentially missing.
So my final hopothesis, and maybe this is partially a prediction, and maybe it's partially a call of expressions of interest, would be international group of performance psychologist who collaborate well together for the advancement of the profession. And all of the previous things that we've discussed during the interview would all be very common, regular discussion points for that particular group. Your thoughts on that one?
Dan Abrahams:
Well, at the moment my mind is envisioning a whole bunch of sports psychologists on the picket line with banners and placards saying right for sports psychs. So I've got that in my mind. Now, I love it. It's an interesting landscape, every country has its different landscape. I think it's different scene in terms of sports psych. it's fascinating listening to you in terms of what's happening in Australia. I can't believe there's only one master's program. That just amazes me, because certainly here in the UK, I honestly believe that our sports science and sports psychology is what it is today, which is extraordinarily strong because of Australia, because Australia beat us at everything in the '80s and through the '90s.
And then we had to do something and for various reasons the investment went through and the English Institute of Sport emerged and various things, and now we have very, very strong academic departments research, very strong in terms of practitioners. There is, I mean, certainly at English Institute of Sport a lot of psychs who work together. So there is that sense of collaboration there. So I think it does exist, but I think every country has its challenges. I mean, I look over as a Brit to the state and I grew up on a diet of American psychology in many respects. And yeah-
… I have interesting conversations with people over there who are very … There's a lot of divided opinion as to the landscape over there when it comes to sports psych. There's a lot of unregulated stuff, and at same time there's a lot of great stuff that goes on. So I would love to see more global unity. I think that global unity is enormously challenging, but hopefully things like the Sport Psych Show can help. That would be awesome if people feel that it does. So yeah. 2050, the year of collaboration, perhaps. I think hopefully the year of greater clarity, the year of greater, maybe greater cohesion between coaches and psychs. I think those are the three … They just happened to be three Cs, but maybe the three Cs I take out of this hopothesis is clarity, collaboration and cohesion.
Gareth J. Mole:
Yeah, absolutely. And I think, although the international collaboration might be regarded as the biggest challenge, and I can see that, let's just think about what you've managed to achieve in the Sport Psych Show. I'm sitting halfway between Sydney and Canberra. You're in London. Through the wonders of modern technology, it's like we're sitting across from one another. So I think the advantage about the international approach is that what we can do is we can go, "Okay, what have you done in your country, Sweden? What have you guys done? And what can we learn from that?"
And I think ultimately, Dan, that will trump the difficulties that exist between borders, and those difficulties are really things that we could potentially just decide and not something that are going to interfere with what we are potentially trying to work on. So from my point of view, my enthusiasm for something international would be much greater than something only based in Australia, because I believe listening to so many of the interviews that you've had on the Sport Psych Show that there's a really nice flavor of different experiences from different countries, and we could really learn a lot from what have you guys done versus us. And so for me, it would have to be international.
Dan Abrahams:
Interesting. Great stuff. And before we round things off, you mentioned that word technology. I mean, we hadn't really talked about technology, which could be fruitful on another conversation in the future on the Sport Psych Show, but technology I'm sure would play a massive role in sports psychology delivery in 2050. But Gareth, what a rich conversation? I really, really enjoyed that, mate. Thank you so much for coming on.
Brilliant, Gareth. Awesome. Thank you so much for your time, mate. I Really enjoyed that. Thank you.
Gareth J. Mole:
And you too, Dan, and keep up the great work.
Dan Abrahams:
Thank you, mate. I really enjoyed that podcast, everyone, and I'd love to hear what you, the listener think. So please do get in touch via Twitter or Facebook or through my website, danabrahams.com to tell me exactly what you think of the Sport Psych Show. And if you do have any suggestions, I'd be delighted to hear them. I'm already looking forward to next week's episode. Bye for now.