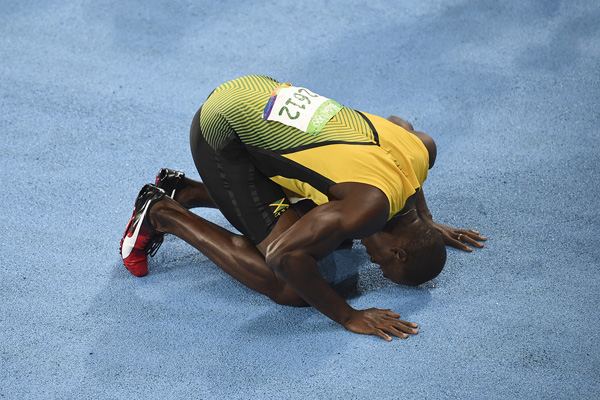 This article was first written by Chris Pomfret in 2017, then slightly updated by Gareth J. Mole in 2022. Another article on the same subject by the same author – Enjoyment and Performance – can be found here.
The Fun Factor – A Key Mental Skill
There are so many questions regarding fun and enjoyment in the context of elite sport and performance. But the most pressing would be these two. Is it actually necessary for an elite athlete to love their sport? And can The Fun Factor be increased in situations whereby the mojo is gone?
To address the first of these I can't help but think back to the 2017 Wimbledon Tennis tournament. And in particular, comments made by Aussie Bernard Tomic following his elimination. Tomic appeared to be wondering what to do when something which once sounded so glamorous now seemed so unappealing. One thing is obvious when looking at this from the outside, The Fun Factor had gone. And this is assuming it was there in the first place.
To summarise, Tomic stated that he felt "bored" out on the court. That he was lacking motivation during Wimbledon and in his playing career more generally. He reported lacking a sense of fun. He described being happy with his life from a financial perspective but being dissatisfied with the sport of tennis and not caring about his results. Tomic acknowledged the difficulties of playing at the top level for such a long period but stated that he planned to continue for another 10 years so that "I won't have to work again."
Include Mental Training From The Start
In later interviews, Tomic said that he felt "trapped" in the sport and that if he could go back in time he'd encourage his younger self to pursue another career. "Do something you love and enjoy" he would advise the 14-year-old Bernard, "because it's a grind and it's a tough, tough, tough life."
Sporting results are a crude way to make conclusions about anything but sometimes this is the only data we have. When Tomic made these comments in 2017 he was ranked in the Top 20 in the world. As we update this article almost five years later his ranking is 260. And I would suggest this slide in the rankings is mostly due to mental health reasons. The lack of the fun factor is now taking its toll. And it wouldn't surprise me that soon we'll be referring to him as a 'former tennis professional'.
All Athletes Have Mental Health Issues
Every single athlete will have some kind of mental health issues that they would benefit from addressing. This is particularly true for those competing at the pointy end whereby the psychological challenges tend to be much greater. Think about a professional tennis player who spends eight months of the year 'on the road'. So rather than dividing athletes into those who are mentally well versus those who are mentally unwell, it's more useful to separate them into those who are addressing inevitable mental challenges versus those in denial.
Of the many reasons that sporting and non-sporting performers contact us a lack of enjoyment is consistently in the top three. Performance anxiety tends to be ranked first, and a gap in performance between practice and competition is generally ranked next. But the loss of fun. enjoyment, motivation is a close third.
If we compare Tomic to someone like the legendary Jamaican sprinter Usain Bolt the differences could hardly be more extreme. Among the many contributing factors to Bolt's success as a runner, his pure love of racing was right up there. It was remarkable to observe how every time he competed he treated it as a celebration of his passion for running. I'm sure this was one of the main reasons for not only his success but also his longevity as an athlete.
Enjoyment And Seriousness Can Coexist
Enjoyment is surprisingly difficult to quantify. As such it's no wonder that so many sporting and non-sporting performers struggle to find it when it 'goes missing'. The word 'fun' often gets used in this context. Wherever possible we encourage our clients to tap into the pure childlike thrill that comes with performing. One problem is that even something that seems as straightforward as fun is hard to define as a concept.
If you're a tennis player reading this now, ask yourself what exactly is most fun about the sport? If your answer is that you just love hitting the ball, can you describe in words why that is? Is it movement-based, or the challenge of executing a successful shot, or the 'feel' of a clean stroke when the racquet and ball meet, or just being in the moment?
If you're finding it hard to put into words why hitting the ball is such fun that's entirely understandable, but what happens when you're suddenly not hitting it well? Or when you're injured? Or when you're hitting it well but results aren't going your way?
Enjoyment isn't simply having fun (whatever that word means to you) and again most people find it difficult to define what the additional components are. Enjoyment also involves a challenge, reward, satisfaction, pride, achievement, growth… and more. Too much of a result-focus is well known for decreasing enjoyment. This often leads people to lose touch with the simple pleasures that drew them into their sport or performance area in the first place. A lack of a suitable performance/life balance is detrimental to the fun factor and in turn to the performance itself.
Another common cause for reduced enjoyment is when our personal identity (who we are) becomes defined solely by our sporting/performing self (what we do). In fact, there are many reasons why enjoyment can suffer. People typically find it much harder to address these challenges because unlike technical issues (such as serving, volleying, or hitting forehands in tennis) they do not have a way to quantify what enjoyment means to them and therefore they don't have a way of improving it.
Summary
Whilst you don't need to love your sport, reconnecting with (or discovering) a sense of enjoyment can have tremendous benefits both from a performance point of view as well as overall mental health. Depending on where you are in your career this article might be a great opportunity to take a little bit of time to sit down and really consider the reasons why you spend so much time on your sport or performance area. Does it fit into your overall purpose or upon reflection are you doing it for all the wrong reasons. As always if you need a helping hand from a qualified professional that please don't hesitate to get in touch.