The Real Coach Whisperers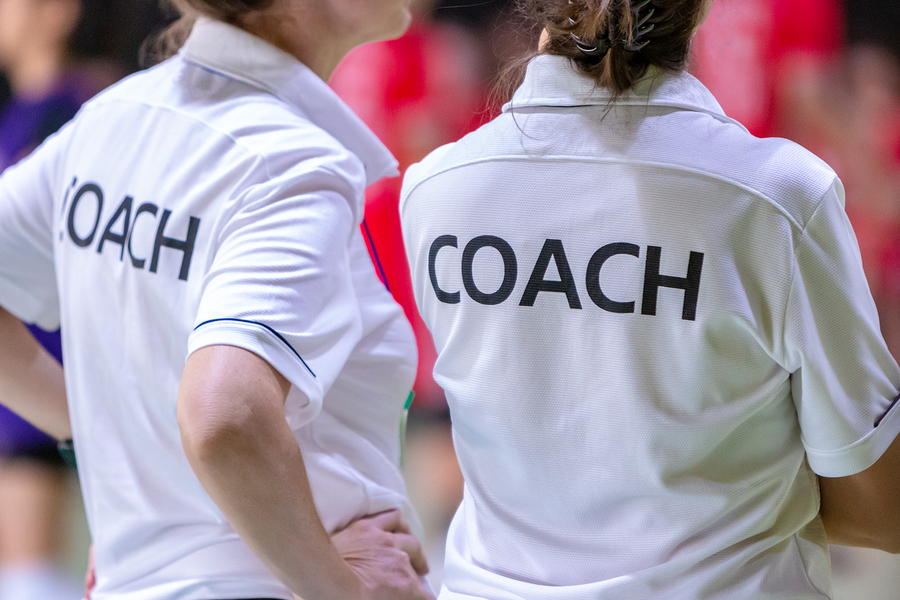 The Coach Whisperer
Recently, there was a large article about an individual who has become known as the coach whisperer. To keep this article 'above the waist' I will refrain from mentioning his name. Nor will I be linking to the abovementioned article online. Instead, I will discuss a number of common themes that have been in the various news articles that I have come across about the coach whisperer:
He works (has worked) mainly with sporting coaches
The work he appears to be doing is highly psychological in nature
He charges for these services
He is open about not having any formal qualifications
I am not going to criticise the coach whisperer; mainly due to the fact that I have never met him and prefer to hold off on judging people I do not know. Instead, I shall comment on each of the above. I will describe how they relate to the work that my colleagues and I are currently doing with sporting coaches.

Helping Coaches Become Better Mental Coaches
From memory, I started working with my first sporting coaches around 2010. That means that for the initial five years of our existence we worked with only athletes and other performers. That coach, who I still work with today for two months a year, had one simple request. She asked me to help her become a much better mental coach. And by mental coach, she really meant mental toughness coach rather than a mental health coach. And so we got to work upskilling her mental toolkit. Which, by the way, was not that empty to start with!
It might be worth mentioning that at no point during our many Skype consultations did I actually whisper. In fact, if anything, the conversations have been the opposite of whispering with a reasonable amount of amicable shouting not being uncommon.
Of course, when you work one-on-one with someone for that long it's virtually impossible not to spend some time on mental health and wellbeing. But when we did, it was to help her as a person, a mother, a wife and ultimately as an employee. At no point were we trying to help her become a mental health expert in her own right.
Coaching Is Highly Psychological
I remember once having a meeting with a top-level soccer coach and during the meeting, he said: "I am actually the sport psychologist of the team". I knew what he meant so chose NOT to interrupt him. Only in my head, I said in Australia one can't refer to oneself as a psychologist with being registered with AHPRA. What he meant, of course, is that being a sporting coach has always been and will always be highly psychological in nature.
Think about it for a second. One of the most sought after attributes of the world's best coaches is their ability to motivate people. Motivation is arguably the cornerstone of sport psychology and it's no coincidence that the M from Metuf – our online mental training course – stands for Motivation.
I have read anecdotes about how the coach whisperer motivates the coaches he works with (and therefore their players). These methods are nothing like the ones we use – taken from sports science.
Be Careful What You Pay For
There are rumours that the coach whisperer charges a lot for his "services". These alleged amounts are significantly higher than the cost of working one on one with a member of the Condor Performance team*. I have always stood by the belief that anyone should be able to give away psychological advice away for free. In other words, do all the counselling and coaching you want with your friends and family as long as no money is changing hands.
But this all changes when there is a fee involved. When you buy something, whether it be a product or a service, you expect value for money in return. In other words, the more you pay the more you should get in return.
I recently upgraded our family car and spent almost exactly double compared with the last time we bought a vehicle. But in my view, this has resulted in us getting a car that is about twice as good – for our purposes – compared to the last one. I was happy to pay more, as got more in return.
There is a story about the coach whisperer working with the head coach of the Queensland Rugby League team during this year's state of origin series. It's alleged he charged around $5000 an hour for his advice and told everyone – including those he worked with – they would beat New South Wales three games to zero. In the end, NSW won the series 2-1.
Be careful what you pay for.
*At Condor Performance we charge by the month not by the session and the average spend is between AUS$130 and AUS$350 a month. For this, the client will typically get between 60 and 90 minutes of sessions time. Furthermore, they will get unlimited email and text message support from their psychologist.
We are really confident that our fees provide excellent value-for-money and return on investment. If you want to put this assertion to the test just email info@condorperformance.com and ask for a breakdown of our current fees.
How Important Are Qualifications?
My final point is about the controversial topic of qualifications or lack therefore. The coach whisperer is apparently quite proud of his lack of recognised credentials – often boastfull in fact.
As many of you either know or would have worked out the entire Condor Performance team are psychologists. In other words, due to us all living in Australia, we are all fully registered as psychologists with AHPRA. The best way to get an understanding of the benefits of choosing a psychologist, over say a 'whisperer' is to listen to my answer to this very question here.
Since I first started working with our first sporting coach in 2010 the ratio of coaches that make up our growing client base has slowly improved. In fact, on the cusp of 2020 close to a fifth of all of the individual client are sporting coaches.
If you are a sporting coach looking to improve your mental toolkit the best place to start is to complete our MTQ-C below.